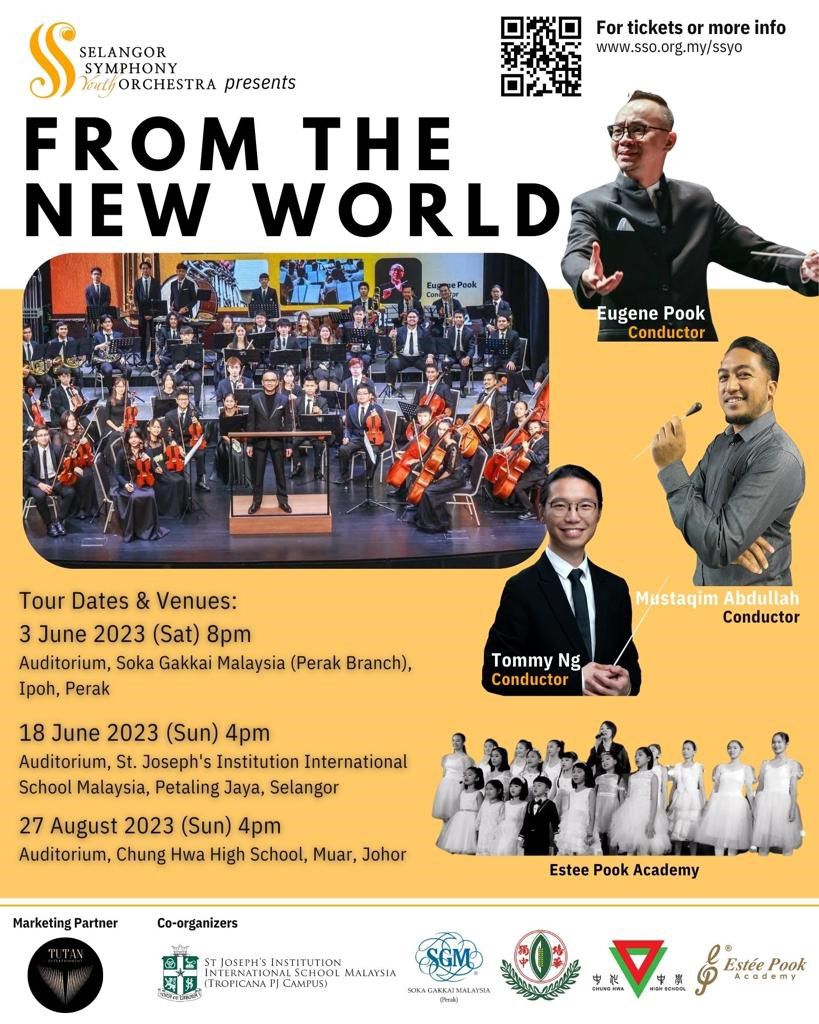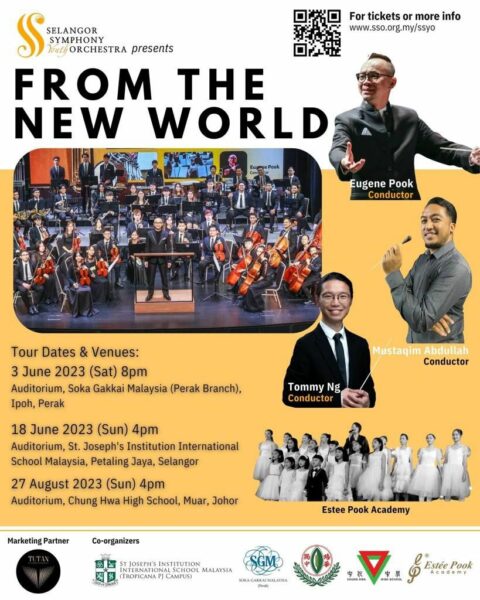 Selangor Symphony Youth Orchestra 2023 Tour "From The New World" is happening in SGM Perak Culture Centre.
This tour will be led by 3 conductors and 50 talented young musicians who passionately share their love of music in outstanding concert halls.
"From The New World" is a metaphor for "significant discovery" as the concerts showcase the discovery of our nation's talents. "From The New World" is also the popular title for Antonín Dvořák's Symphony No. 9, which is one of the highlights of the concert program.
For more info about the SSYO, visit: www.sso.org.my/ssyo.