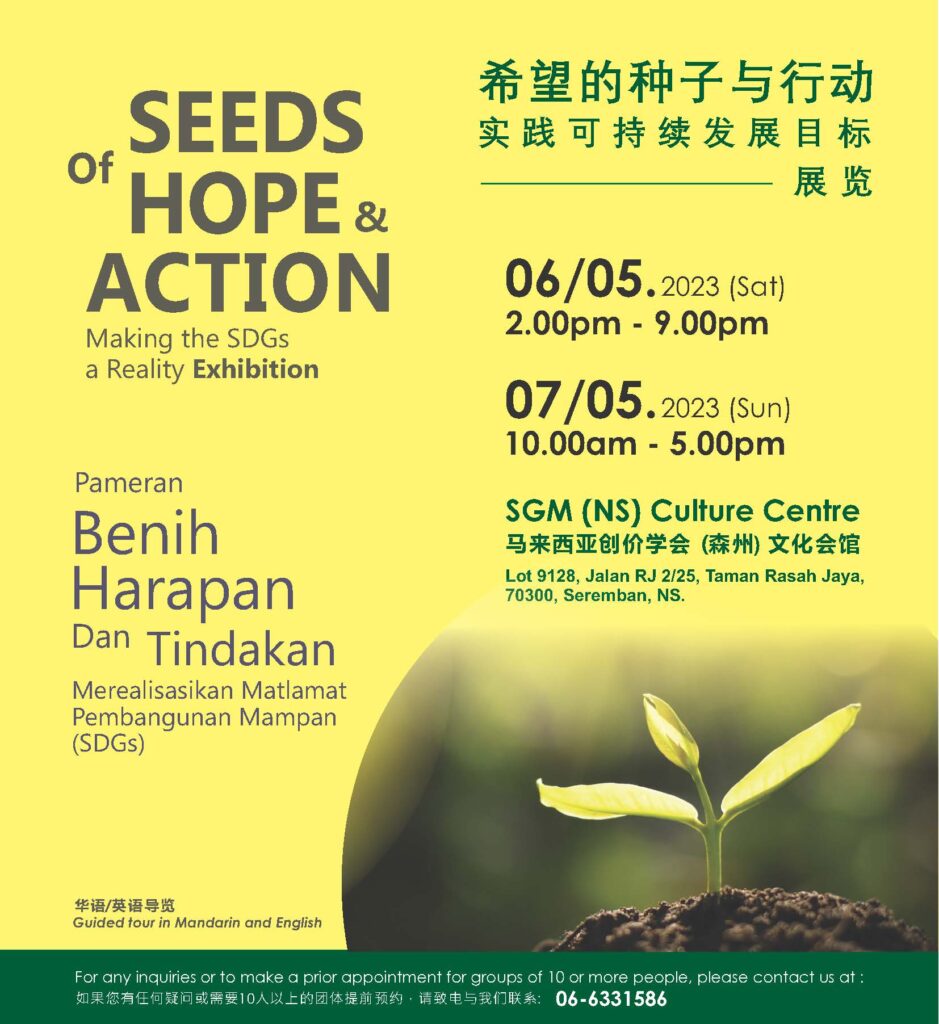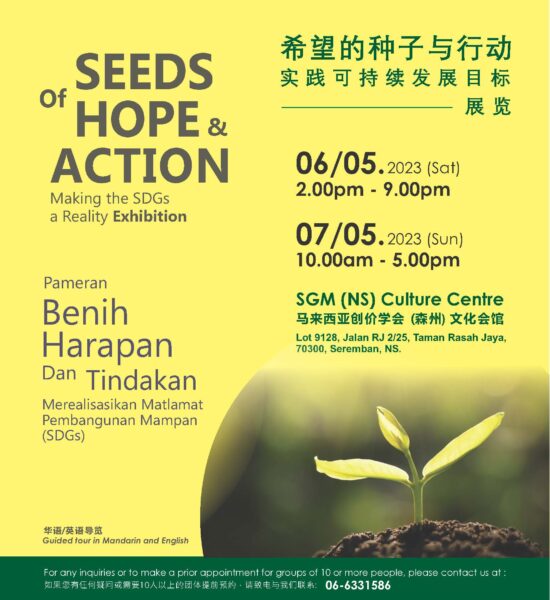 Join us at SGM Culture Center (Negeri Sembilan Branch) for the Seeds of Hope and Action exhibition to find out the actions you can take to change the world and discover inspiring stories of individuals who have already made a difference.
The "Seeds of Hope and Action" (SOHA) exhibition emphasizes our interconnectedness with the rest of the community of life and the need to broaden our sphere of compassion. It encourages viewers to overcome feelings of powerlessness and take action and change their lifestyle and habits that may be harming the planet.
Visit the Seeds of Hope Exhibition!
Should you have any enquiries, please contact : 06-6331586
Prior appointment is required for groups of more than 10 people. Please get in touch with us at 06-6331586