On 20 May, SGM Sarawak and Malaysian Red Crescent Society (Stampin Chapter) co-organised the "Seeds of Hope and Action" (SoHA) exhibition at SJK Chung Hua No. 5, Kuching. A total of 120 students from Standards 4 to 6 visited the exhibition and had active interactions with the narrators.
After viewing the exhibition, a student said, "I will reduce electricity consumption and encourage my parents to do the same." Another student stated, "Do not waste food or resources, let's work together to make the Earth a better place."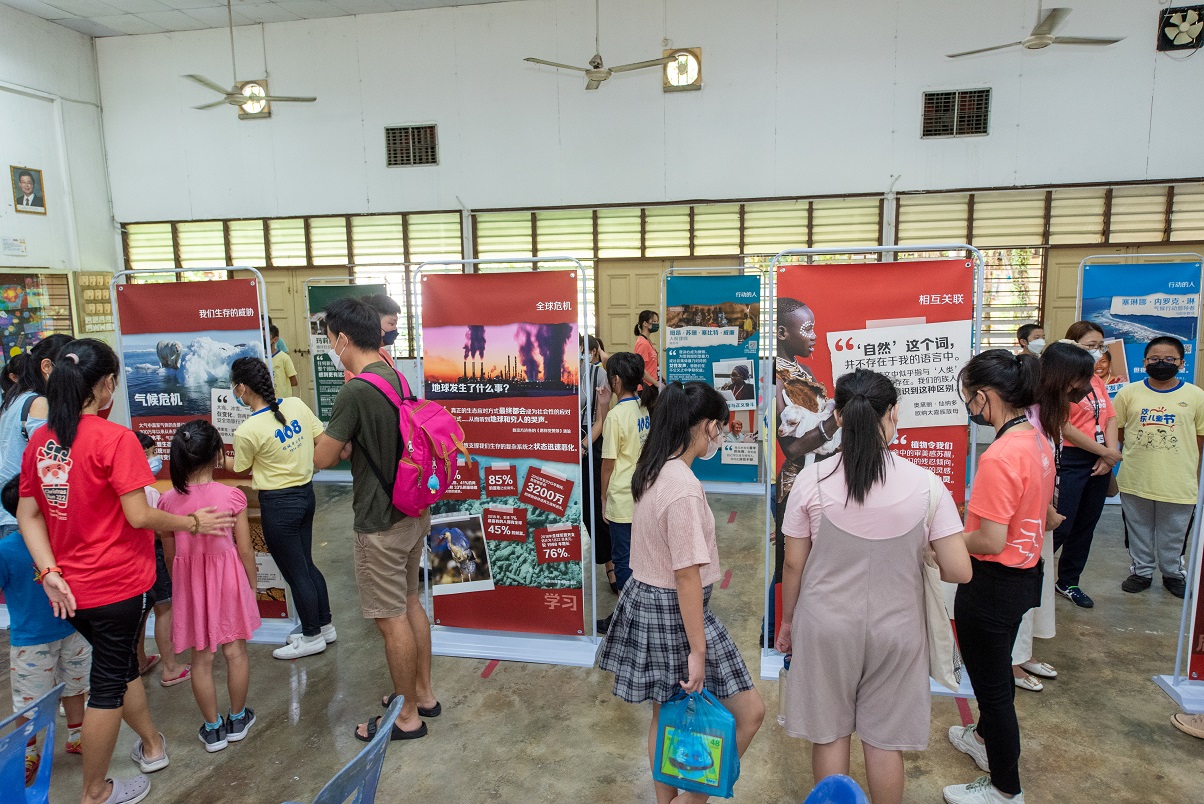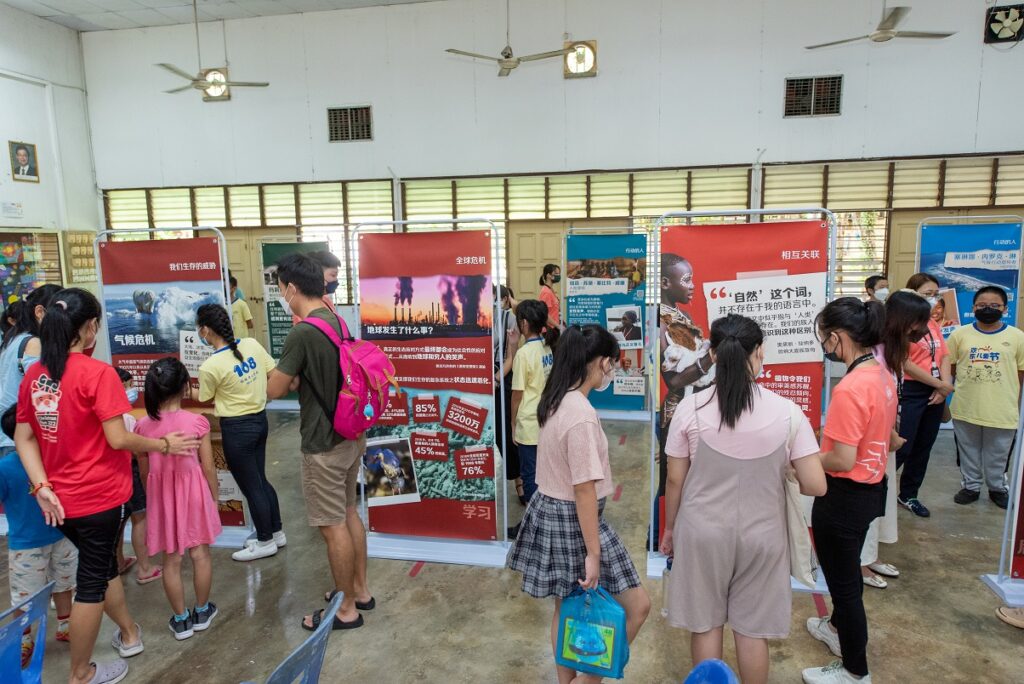 On the same day, SGM Penang also held the exhibition at SJK(C) Chung Shan, Bayan Lepas, where 14 students narrated the panels to 137 visitors. Among the visitors were the headmaster of the school Choong Tei Keong and Parent-Teacher Association chairman Dr Woo Choon Kong. Dr Woo expressed gratitude to SGM in organising such a beneficial activity for the students.
On 22 and 23 May, SGM Negeri Sembilan organised the exhibition at Chung Hua High School Seremban. Narrated by its students, the exhibition attracted some 2,900 visitors.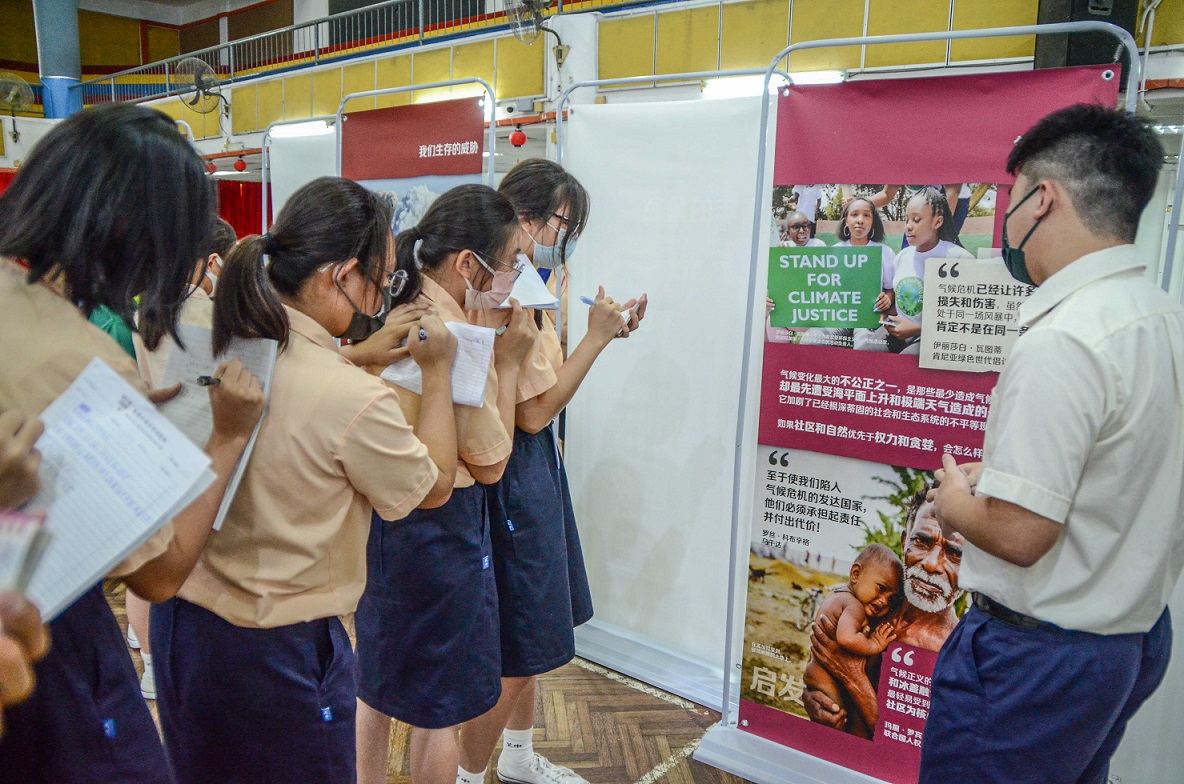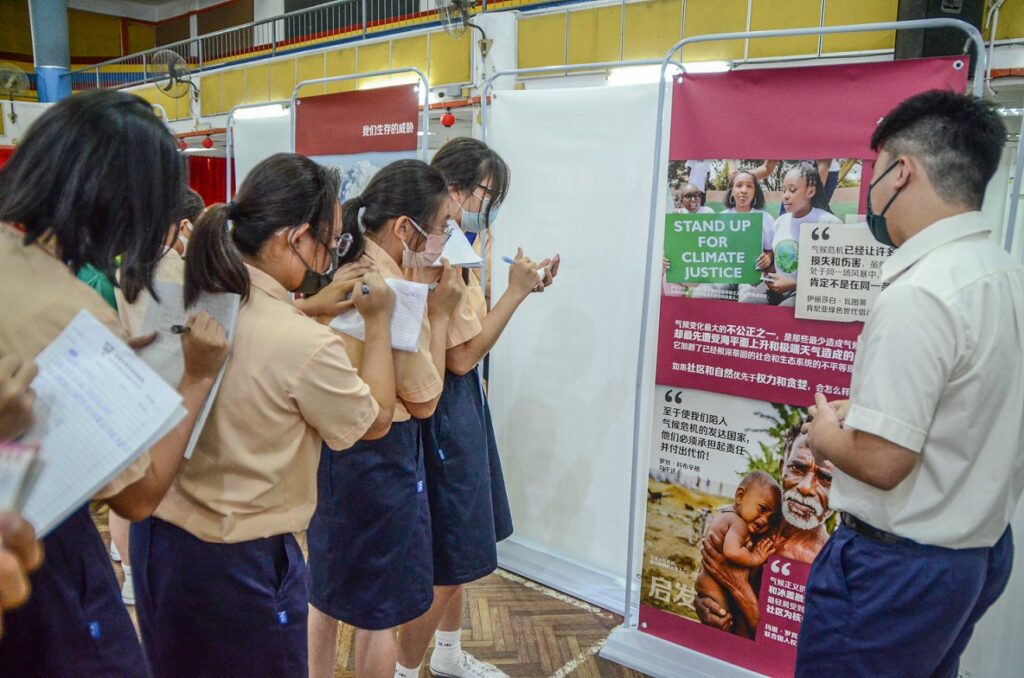 Videos related to nature, environment and sustainable management were also played in the hall. The following day, Prof Dr Low Pak Sum from Xiamen University Malaysia was invited to give a talk on "Environmental and Sustainable Development Issues," further enhancing the students' understanding of the Sustainable Development Goals (SDGs).
In conjunction with the SDG Month at UCSI University, Kuala Lumpur, the SoHA exhibition was held there from 1 to 30 June. Leong Sat Sing, Vice President of UCSI Group Sustainability Office expressed his hopes that the educational exhibition would inspire everyone to take active action to tackle climate change and protect our planet.
UCSI University, Kuala Lumpur (June 2023)
On 16 and 17 June, SGM Terengganu held the SoHA exhibition at Universiti Malaysia Terengganu. Fifty-two university students played the role of narrators to some 400 viewers. After visiting the exhibition, a university student expressed that the concept of sustainable development does not only contribute to environmental protection, but also benefits one's health and wellbeing.