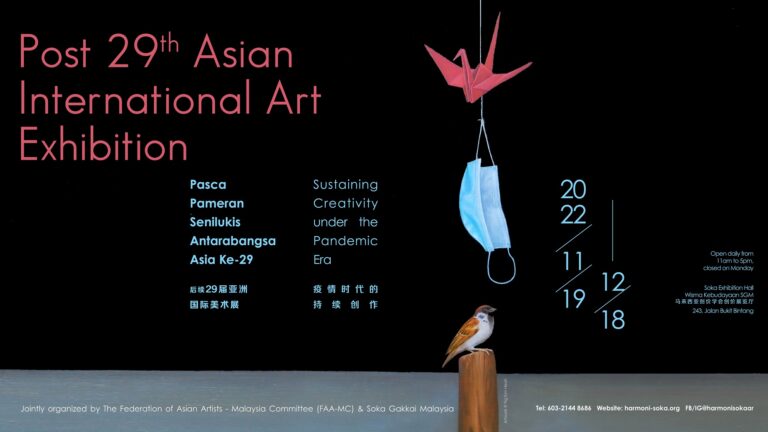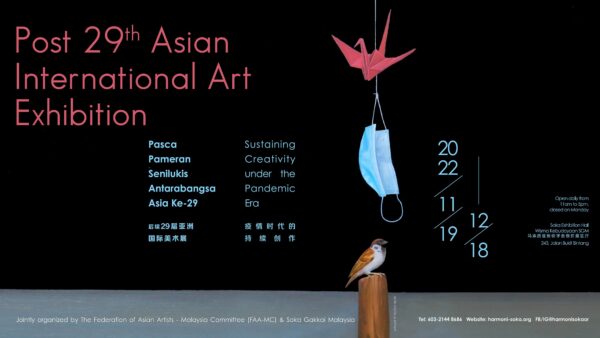 Under the severe pandemic circumstances, member countries and territories namely Malaysia, Indonesia, Singapore, China, Mongolia, Korea, Hong Kong, and Taiwan still gave their full support by sending artworks to participate in the 29th Asian International Art Exhibition (29th AIAE) held in Kyushu Geibun-kan Arts and Cultural Centre of Fukuoka Prefecture, Japan last year. Unlike the past editions, participating artists of all the participating countries were unable to attend the official opening and events like forum and cultural tours organised by the host country due to the severe pandemic condition, hence lacking the benefits of exchanges, cultural exposure and interactions among artists at the exhibition venue.
In view of this and as a measure to break the boredom under the pandemic, FAA-MC decided to organise the POST 29th Asian International Art Exhibition (Post 29th AIAE) as a follow-up exhibition to enable our members to showcase their "hard-to-create" artworks exhibited in Japan and additional works created under the difficult time of the pandemic. It will give an opportunity for fellow member artists to interact with each other as well as with the members of the public in the real time and space after the pandemic. The POST 29th AIAE will demonstrate the spirit and determination of artists in sustaining their creativity under the challenging time of the pandemic. It will also inspire and provide new insightful creative endeavours for our artists in time to come.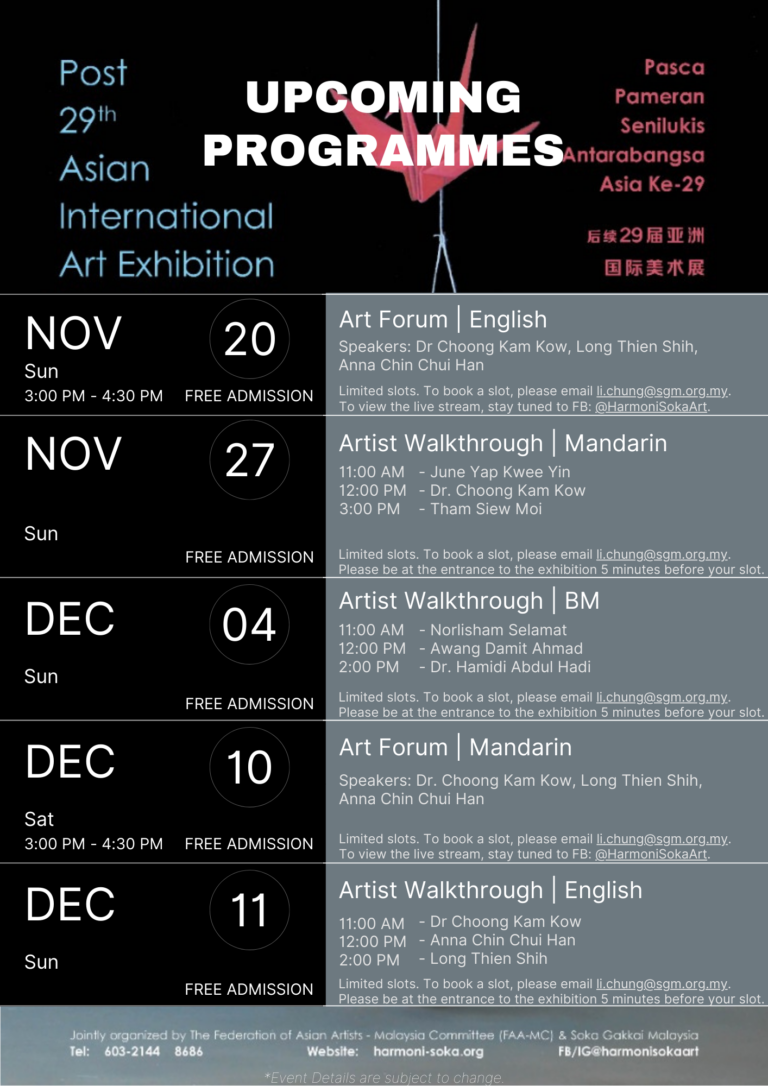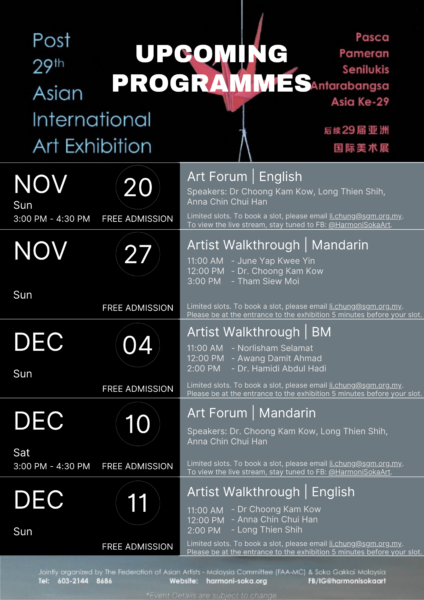 Programmes in conjunction with the exhibition:
Art Forum – 20 Nov & 10 Dec at 3pm-4.30pm (Click for more information)
Artist Walkthrough – 27 Nov, 4 Dec & 11 Dec (Click for more information)
More information visit HARMONI website.