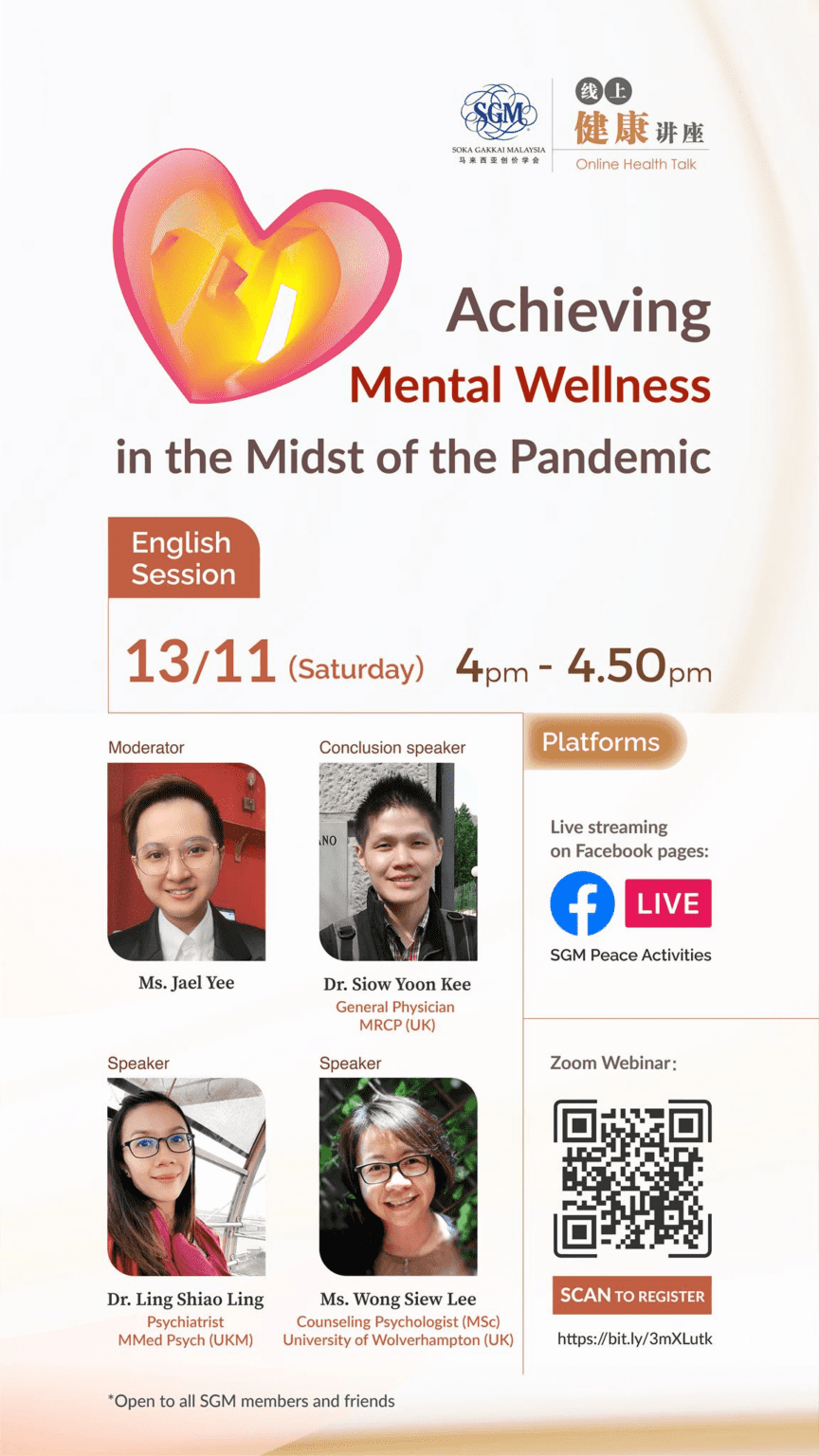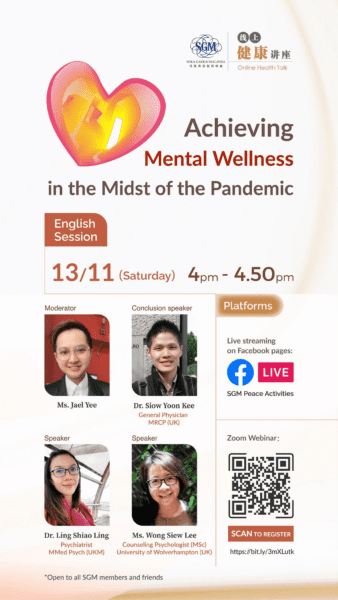 The covid-19 pandemic has affected millions of Malaysians. Some lost their job or income, shelter and even family members. Many lost hope and direction in life. Are you ready to be on the road to recovery?
SGM would like to cordially invite you to join the online health talk, titled "Achieving mental wellness in the midst of the pandemic" on November 13 (Saturday). The talk will be conducted in Mandarin and English sessions, as follows:
Mandarin session: Nov 13 (Saturday), 3.00 pm – 3.50 pm
English session: Nov 13 (Saturday), 4.00 pm – 4.50 pm
Ways to join the health talk:
1. Zoom Webinar
2. Watch the live broadcast from SGM Peace Activities (Official) on the actual day.