On the morning of 26 August 2023, New Era University College (NEUC) conferred its inaugural honorary doctorate upon Soka Gakkai International president Daisaku Ikeda. The ceremony was held in NEUC's auditorium, with over 550 people in attendance.
Mr Lim Joo, acting chairperson of Dong Jiao Zong Higher Learning Centre Bhd's board of directors, stated that President Ikeda "is a world figure and has made significant contributions in many areas for the benefit of humankind." Meanwhile, Dr Yap Kon Sang, chairperson of NEUC's Board of Governors, stated that President Ikeda is one of the people who "has made positive contributions to the development and improvement of NEUC."
In his citation, Dr Mok Soon Chong, NEUC vice-chancellor, summarised President Ikeda's achievement as a peacebuilder, philosopher, educator, writer and poet. He said that President Ikeda "is a non-political leader of international stature, respected by world leaders and scholars, an icon and a shining symbol of peace."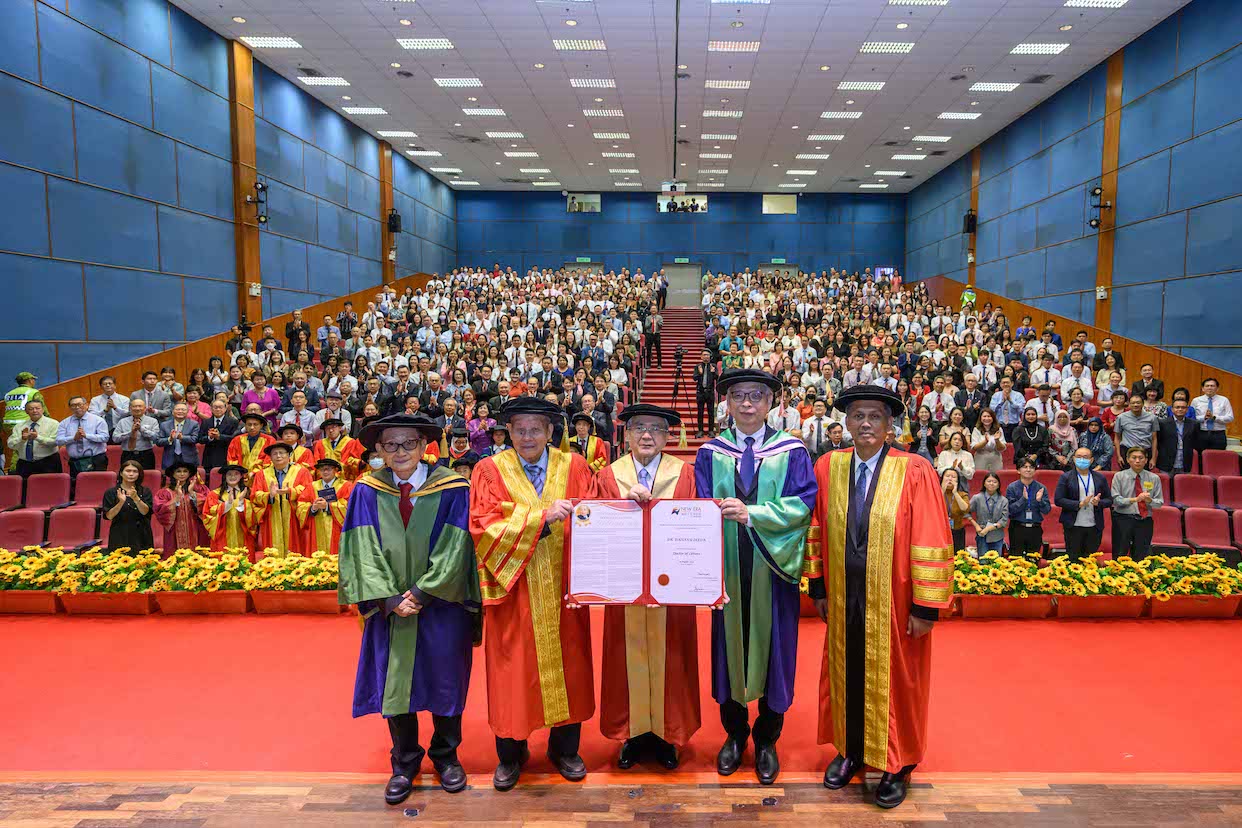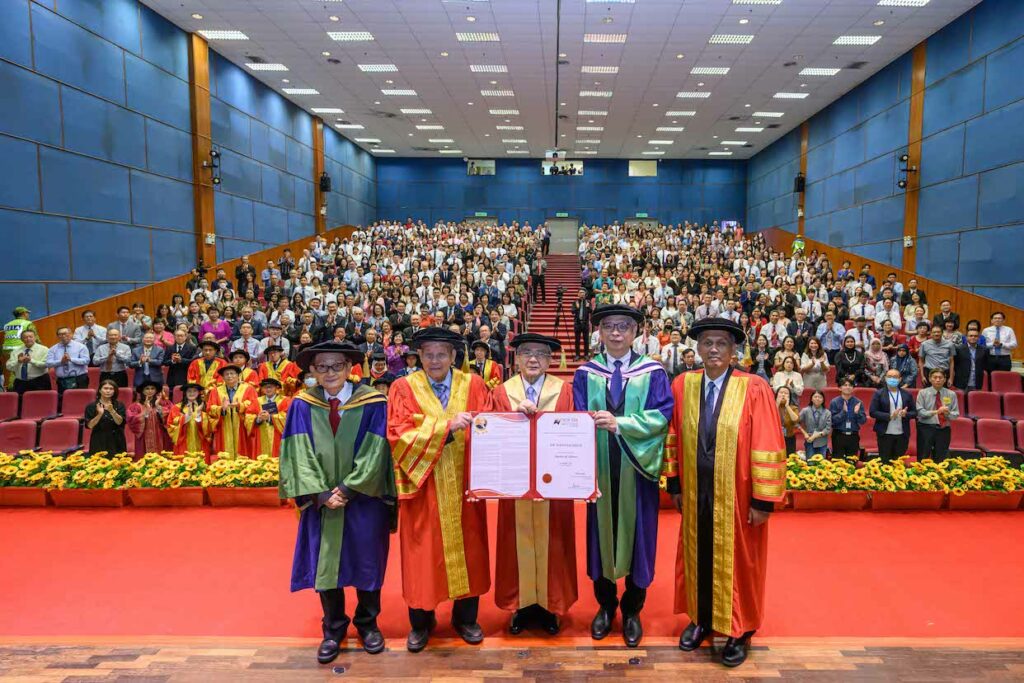 Soka Gakkai president Minoru Harada was present to accept the honorary degree on President Ikeda's behalf. In President Ikeda's acceptance speech, which was read by Mr Harada, the SGI president stated that he wishes to offer this honour to his predecessors, first Soka Gakkai president Tsunesaburo Makiguchi and second president Josei Toda, in the same spirit as the Chinese adage yinshui siyuan (饮水思源) – "when you drink water, think of its source."
He also stated that as a member of the NEUC community, he will strive alongside NEUC for the rest of his life "to bring about an eternal victory for humanity through the network of education."
NEUC was established in 1998, and it was upgraded to a university college in 2016. NEUC maintains a close relationship with Soka University of Japan (SUJ), and two of its professors have served as visiting professors in Soka University Japan.