The "Seeds of Hope and Action" (SoHA) exhibition was held in Sarawak, Penang, Kuala Lumpur and Perak in June.
SGM Sarawak held the SoHA exhibition at Batu Kawa Min Lit Secondary School, a private secondary school, on 19 June, attracting some 280 visitors. The students were seen paying attention to the narration and even engaged in active interactions with the narrators.
| | |
| --- | --- |
| SGM Perak Culture Centre (16–18 June) | Batu Kawa Min Lit Secondary School, Sarawak (19 June) |
| | |
Senior Middle Three student Mandy Sim Pei Yin said, "The exhibition has allowed me to reevaluate the Sustainable Development Goals (SDGs); I should start acting to make the world a better place." Kenny Hon Jing Hui, also from the same grade, stated, "The SDGs are closely related to our lives, hence we must put in efforts for the benefit of the next generation; Besides taking actions on my own, I will also spread the importance of SDGs to the people around me."
The SoHA exhibition was also held on 23–25 June at SMJK Jit Sin 2, Penang, visited by some 1,250 visitors.
 

SMJK Jit Sin 2, Penang (23–25 June)

SJKC Batu 11 Cheras in Kajang (26–27 June)
Meanwhile, on 26–27 June, the SoHA exhibition was organised at SJKC Batu 11 Cheras in Kajang, where 21 Standard Six students narrated the panels to some 1,000 teachers and students, strengthening their understanding of environmental issues and SDGs. The exhibition was in line with the "Local Agenda 21" programme proposed by the Kajang Municipal Council to create green schools. The school also screened videos showcasing the impact of biodiversity and environmental destruction.
As for Perak, 50 narrators explained the SoHA panels to 453 visitors at the SGM Perak Culture Centre on 16–18 June.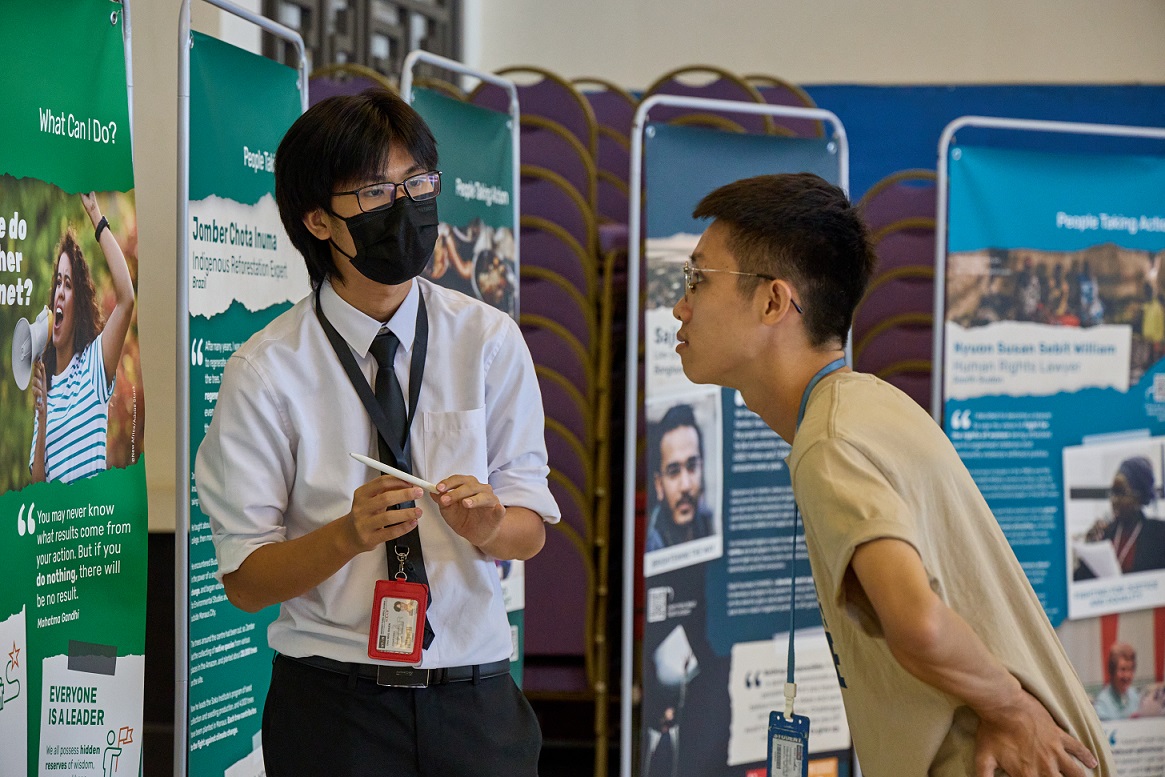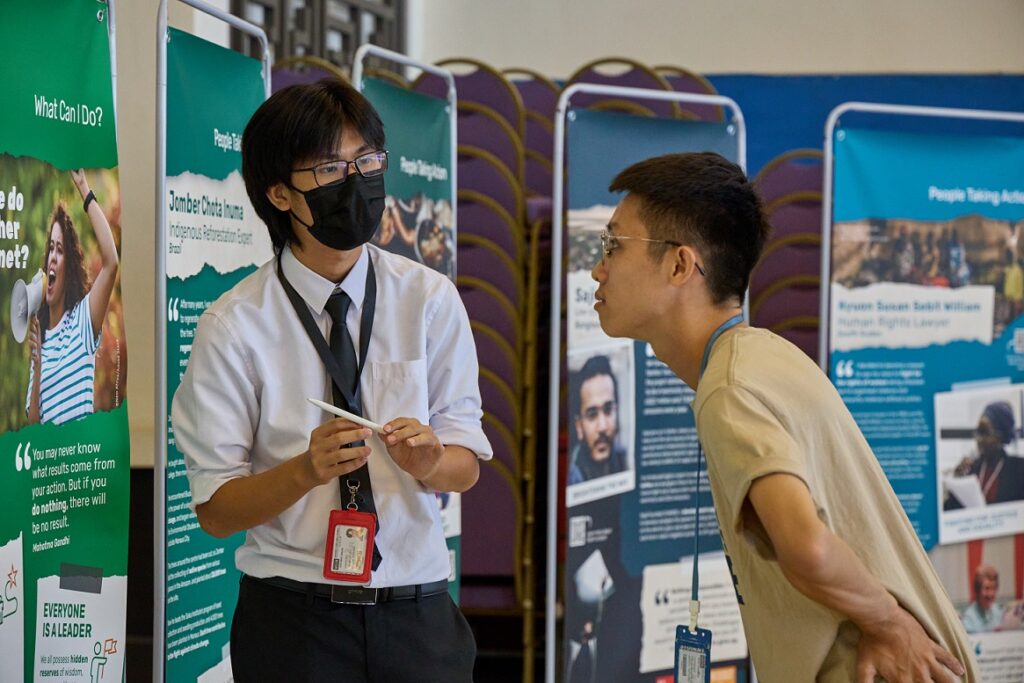 Later on 12–14 July, SGM Perak held the exhibition at Universiti Tunku Abdul Rahman in Kampar. Most of the 79 narrators were students from the university who explained the panels to 303 university students, lecturers and staff. The lecturers emphasised the correlation between the exhibition's message and the university's green initiatives, while the students found the content on global issues thought-provoking.