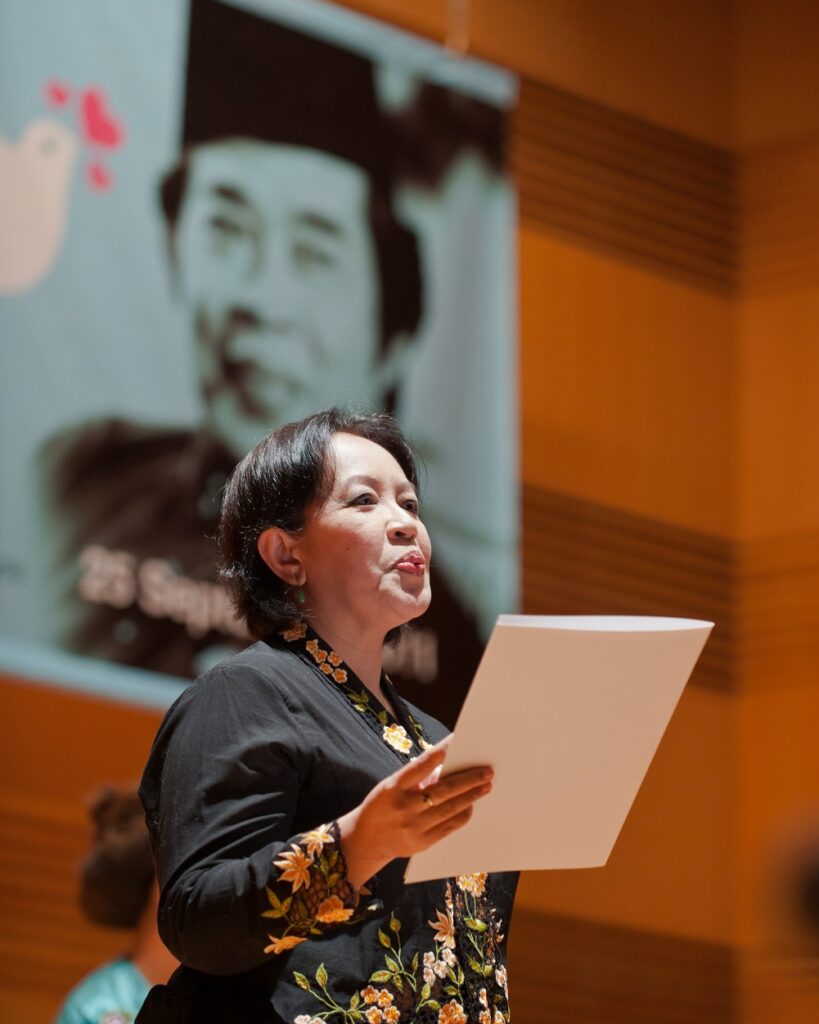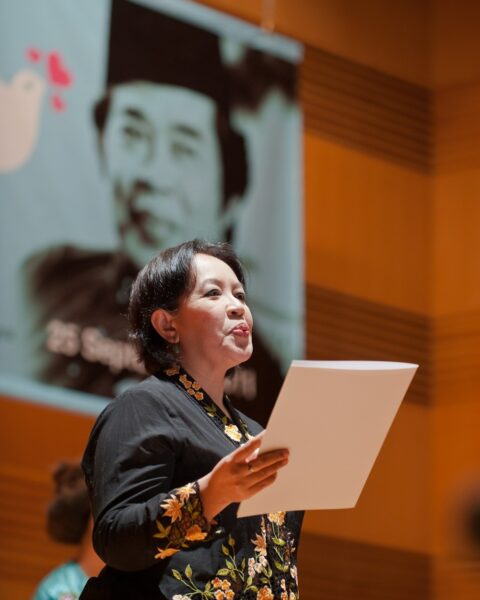 All human beings seek peace as it is only in peace can human beings live happily. In order to enhance the public's awareness on peace, SGM has designated September as the Month of Peace.
The Month of Peace was inspired by the Soka Gakkai's peace campaigns that can be traced back to September 8, 1957 when second Soka Gakkai president Josei Toda made his historic "Declaration Calling for the Abolition of Nuclear Weapons" at the Mitsuzawa Stadium in Yokohama, Japan, during a Soka Gakkai youth sports meet.
On September 25, one of the month's most notable events paid tribute to the life and poetry of Malaysia's renowned poet, Usman Awang, whose works explore the themes of love, peace, friendship, compassion and Malaysian identity. More than 60 performers and SGM members participated in the reading of his poems, which were read in six languages and also presented in the forms of dance, live music and choral performances. Mr. Usman's daughter, Puan Haslina Usman, was a guest performer.