On October 21, 2004, Malaysians had a rare opportunity to be treated to the vocal prowess of five outstanding German singers known collectively as 'ensemble amarcord'. The group's concert at Wisma Kebudayaan SGM, Kuala Lumpur was part of its Southeast Asian tour.
The group was founded in 1992 by former members of the world renowned St. Thomas Boys Choirs in Leipzig, Germany. The current line-up comprises Wolfram Lattke (tenor), Dietrich Barth (tenor), Frank Ozimek (baritone), Daniel Knauft (bass), and Holger Krause (bass).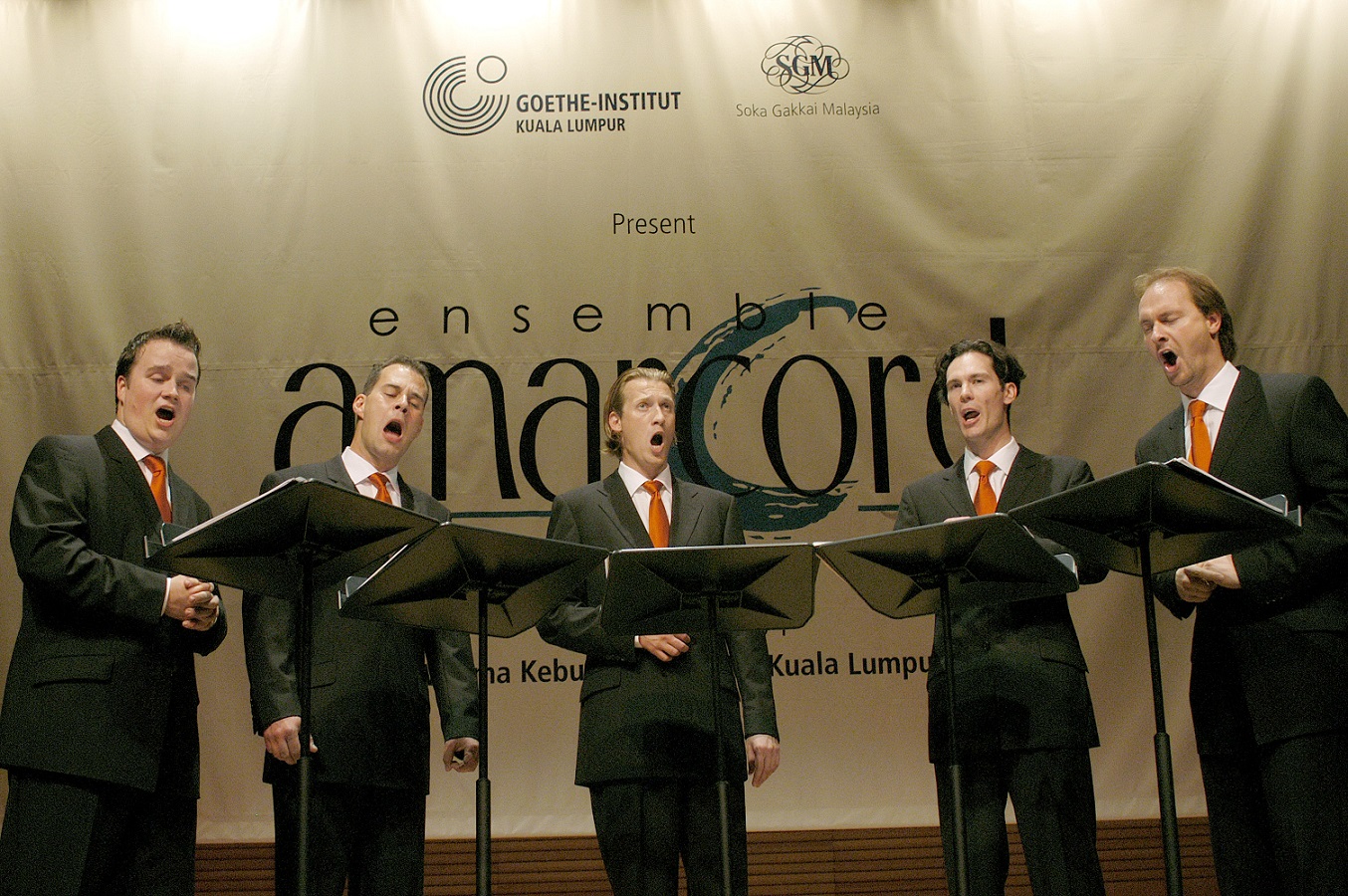 Jointly organised by the Goethe-Institut Kuala Lumpur and Soka Gakkai Malaysia, the concert featured a programme that displayed different facets of the group's work. The focal point of the concert, however, was the great tradition of Leipzig, the group's native city, and a place associated with famous German composers such as Mendelssohn, Schumann or Grieg. Their repertoire included romantic compositions and cappella arrangements of well-known songs.
This vocal quintet has won several international competitions, that were held in Tolosa (Spain), Tampere (Finland), Pohlheim (Germany), and the 1st Choir Olympiad in Linz (Austria).