On 6 May, the "Expedition of Fire: A Ceramic Art Exhibition" opened at Wisma Kebudayaan SGM (WKSGM) with the attendance of over 500 people during the opening ceremony. The group exhibition, consisting of 13 Malaysian ceramicists and ceramic art creators, was led by founder of Kuala Lumpur College of art (KLCA, 1968-2005) Cheah Yew Saik and featured 99 artworks.
Ceramics are formed by selecting, kneading and shaping a clay into artworks infused with the ceramicist's thoughts and ideas. Through the integration of the ceramicists' virtuosity and dedication, clay is transformed into unique art pieces.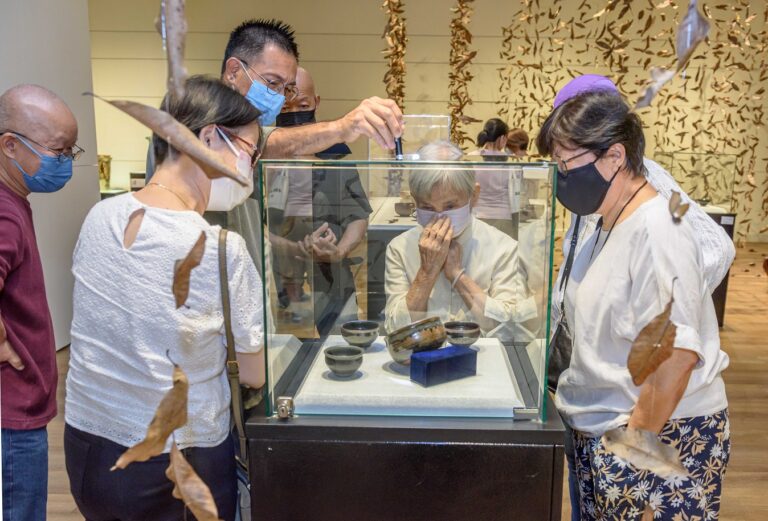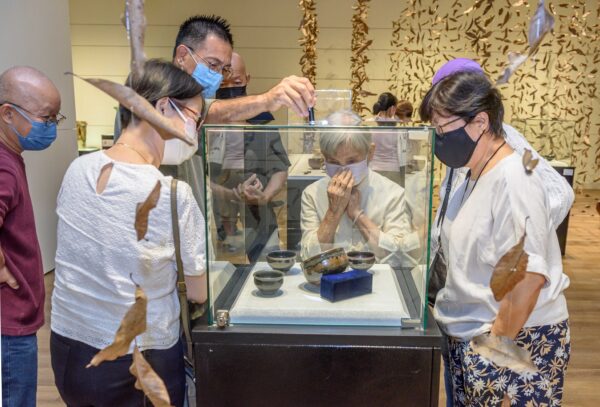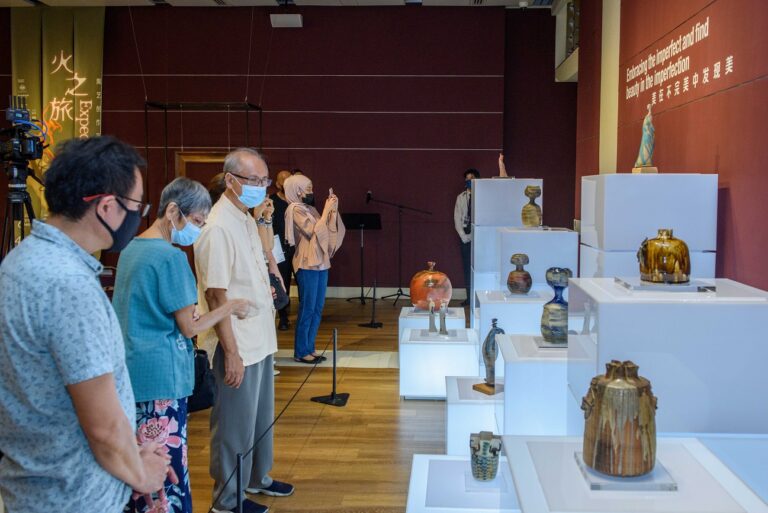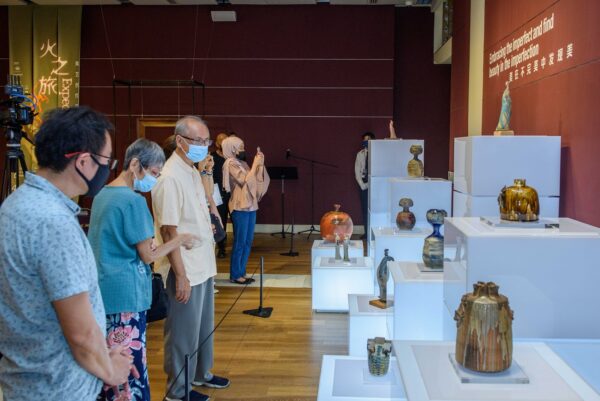 In his welcoming remarks, SGM president Michael Kok mentioned that "ceramic-making connects the natural world with the essence of life. When we work with clay, we are working with the basic elements of the earth – the same elements that make up our bodies and the world around us. This connection gives ceramic art its unique warmth and vitality."
In his speech, Cheah Yew Saik, a participating artist, said that ceramic exhibitions are rare as it is a challenging endeavour. He expressed his admiration at seeing these participating artists still upholding the spirit of promoting art and coming together to organise the exhibition.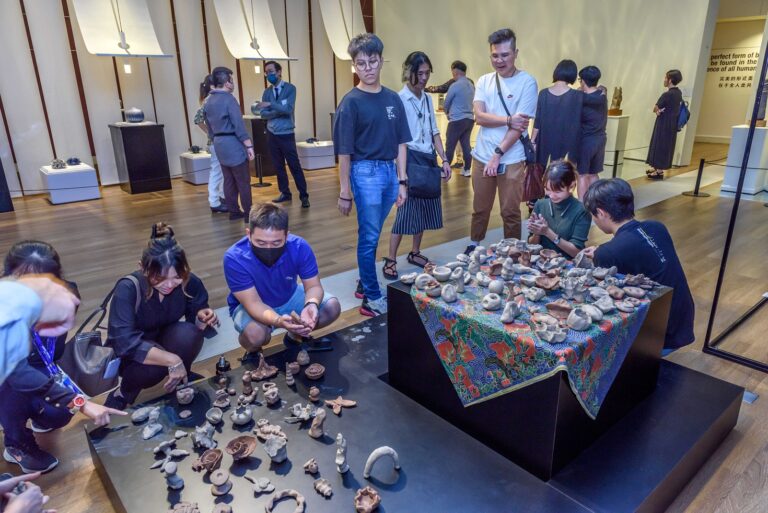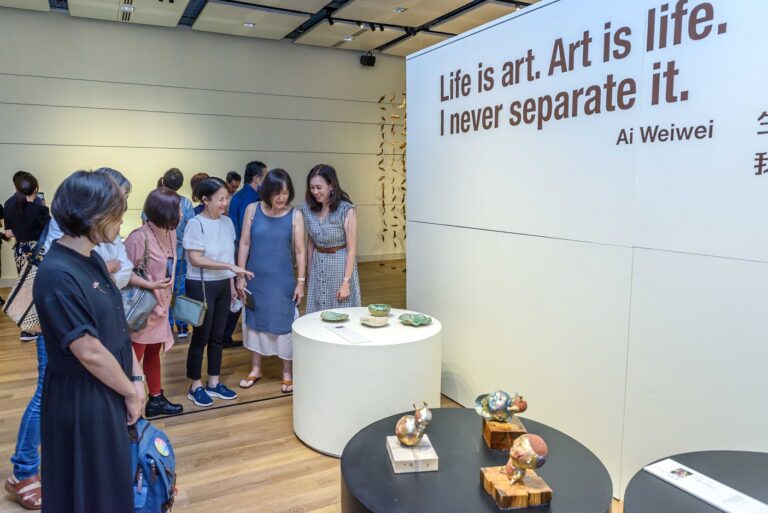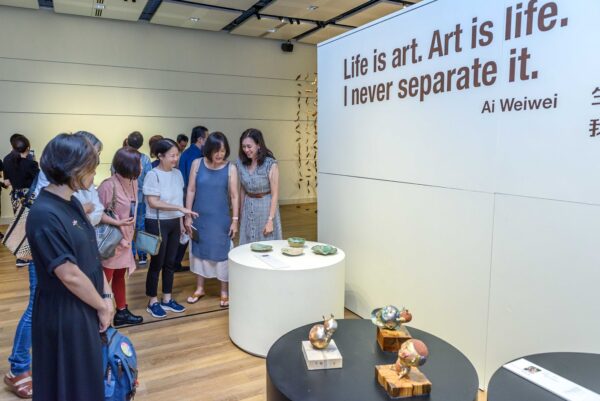 The guest of honour was Ms Ham Rabeah Kamarun, former deputy dean, faculty of Art and Design, Universiti Teknologi MARA (UiTM). In her speech, she introduced the usage of ceramics, various stages of production, techniques and challenges involved besides the determination and patience needed to succeed. She stresses that there is beauty in imperfection and the flaws should be recognised and appreciated.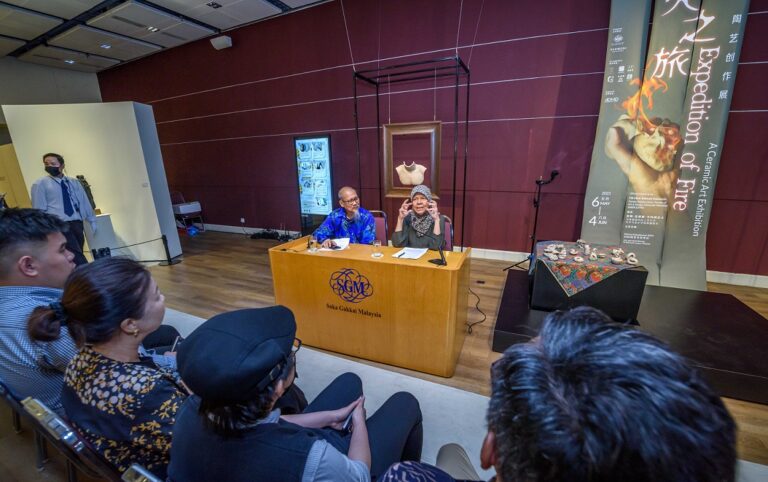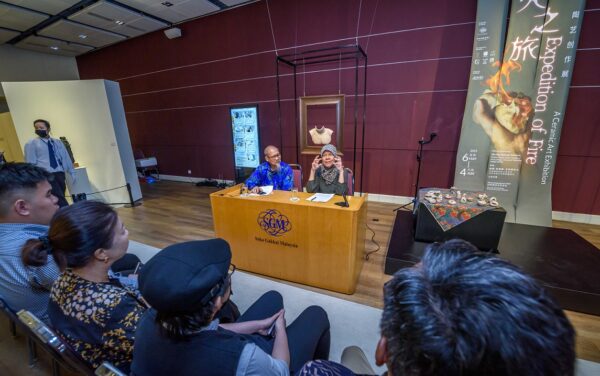 Later, during an art talk titled "Introduction on the Development of Ceramics as Artforms in Malaysia" at the exhibition hall, Ms Ham Rabeah shared her experiences.
Notable pieces were Cheah Yew Saik's Survival and Euphoria series which sought to enlighten viewers on the beauty of a simple way of living; Cheah Yeow Seng's Rebirth and Elegance series created during the Covid-19 pandemic and Tan Vooi Yam's My Hometown series which depicted his beloved hometown, Ipoh. Other works conveyed good fortune, joy of craftsmanship, the beauty of everyday life, exploration of the themes of perfection and imperfection and the true essence of life.
The participating artists are Cheah Yew Saik, Cheah Yeow Seng, Ng Foo Cheong, Tan Vooi Yam, Nelly Ng, Maxine Xie, Liyan Low, Chon Chong San, Chia Peck Hong, Law Yoek Suie, Loh Kim Meng, Leong Chee Hsiung and Yap Lei Kuan.