Though the COVID-19 pandemic is still raging, SGM is actively propagating arts and culture activities to nurture people's hearts. On January 30, SGM held an online arts and culture lecture, the first of the series in this year, titled "Prof Cheng Haw Chien – His Art and Life" delivered by Prof Cheng himself.
SGM has planned to organise a solo exhibition of Prof Cheng's artworks tentatively in July. For this reason, a total of 216 participants from the SGM Navigator Group (narrator group) and SGM Vanguard Group joined this lecture to prepare for the upcoming exhibition.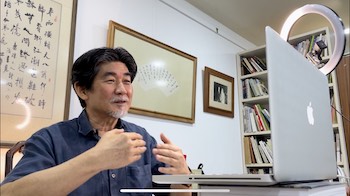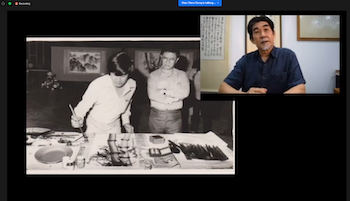 Prof Cheng is an acclaimed local artist. Currently, he is also a visiting professor of Renmin University of China and Ningbo University, and has organised some 140 exhibitions at various venues.
In Prof Cheng's journey of art, many teachers have played important roles in shaping his life and given him inspiration to create artworks. Furthermore, Prof Cheng believes that a firm foundation is also important in creating art; without it, one will not be able to find limitless imagination. He encouraged young people who wished to try painting to start by increasing their literary attainment and studying more poetry.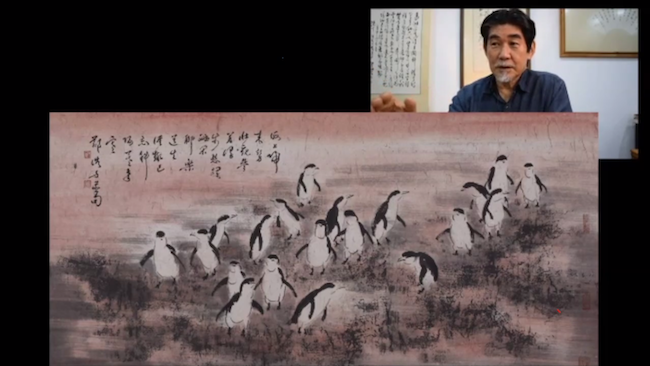 For one-and-a-half hours, Prof Cheng held delightful exchanges with the participants.
He praised SGM members for their sincere contribution and spirit in propagating the arts and culture.
Some participants said that Prof Cheng's talk and his calm attitude towards life has relieved tension caused by the pandemic while some felt refreshed and relaxed after watching his art works.