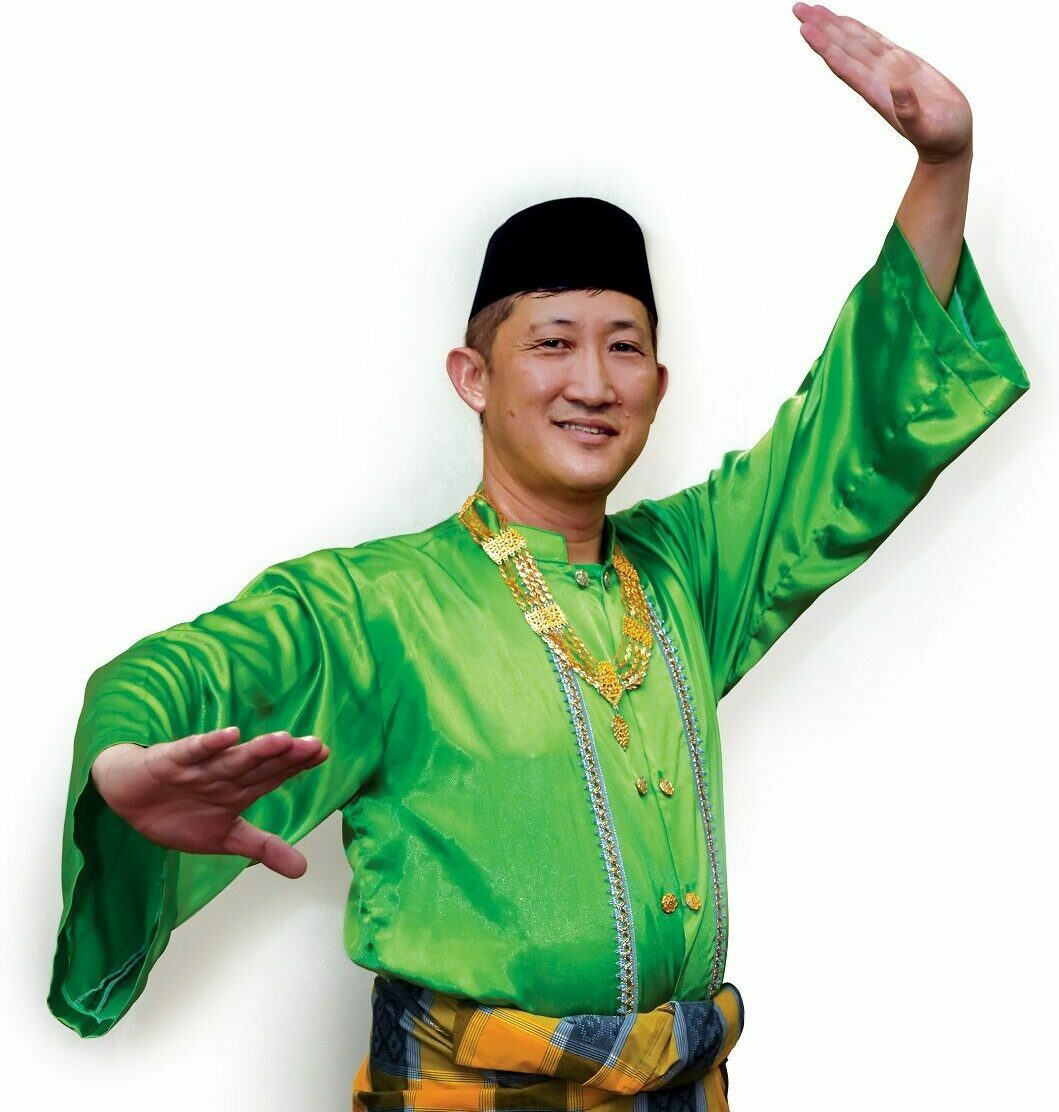 Bonny Lee is an artistic director and dance choreographer who established the renowned Pertubuhan Kumpulan Kesenian Mahligai Budaya Kuantan with his wife, Joan Low. Together, they have fostered many youths.
Bonny, who is now a role model for others, was a troublemaker in his younger days. "I hung out with the wrong friends, learning how to smoke and pick fights. My teachers called me a problem kid. But my mother's encouragement made me decide to join the SGM Gymnastics Group."
The group's practices and performances instilled Bonny with a deep sense of unity and responsibility, and developed deep bonds of friendship with fellow group members. He also successfully distanced himself from bad friends.
Bonny was a coordinator for the dance group in the 1990 SGM Pahang peace culture festival. Problems arose when choreographers were constantly changed. Bonny decided to brush up his dancing skills so he could teach other dancers.
He then auditioned for a spot in a professional dance group, and to his surprise, he succeeded. Bonny then gave up a well-paying job as a chef to become a full-time dancer so that he could contribute to society through dance.
"As the only non-Malay in the group, I practised Malay dance moves harder than anyone else to catch up with my colleagues. President Ikeda always urges youth to seek out challenges, and this guidance kept me going."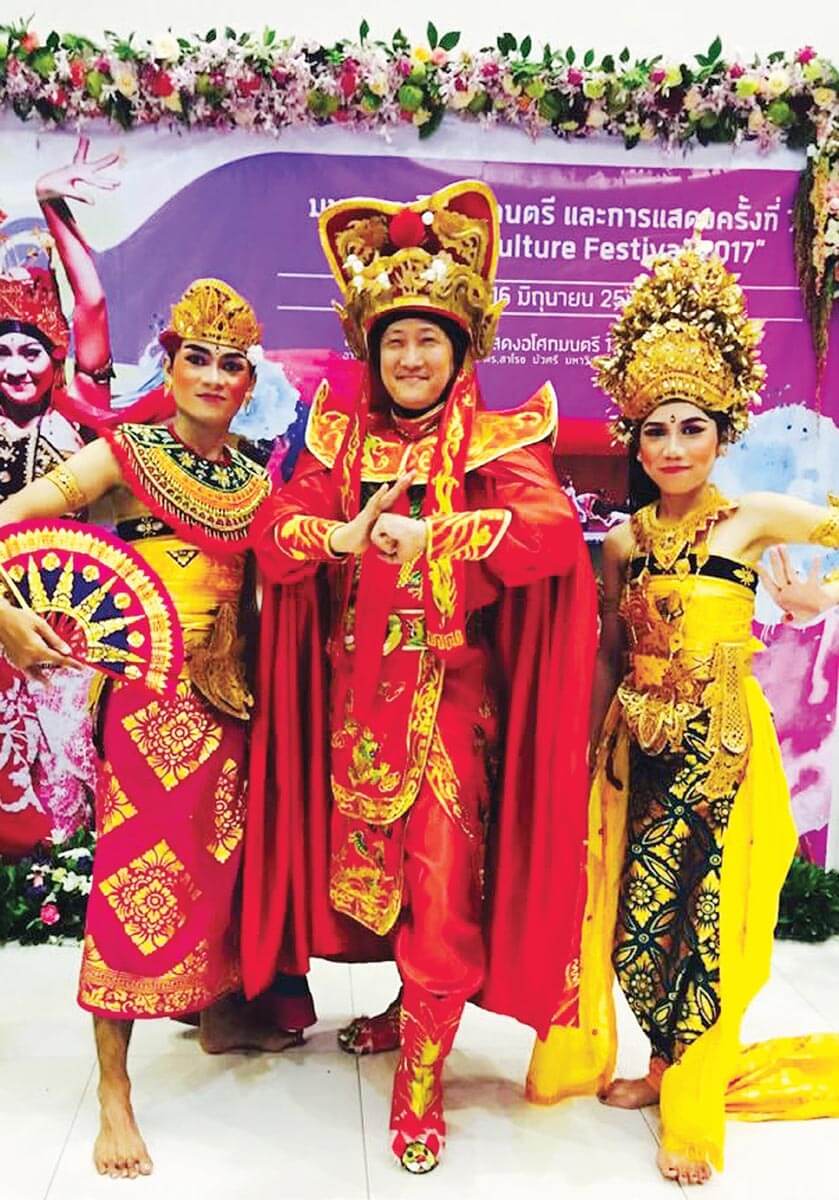 Bonny diligently honed his skills and more than five years later, he formed Mahligai Budaya Arts Centre with Joan. It is now one of the longest running NGOs in Kuantan and information about the centre is recorded in the Pahang state registry of the National Archives of Malaysia.
"There are so many kinds of folk dances in Malaysia. Through varied dance forms, we get to learn about folk customs too. It helps to eliminate racism. I totally agree with President Ikeda
that culture helps in breaking down barriers and promote peace." The arts centre has fostered many students and won numerous awards in local and international dance competitions.
Bonny has twice received the Tokoh Seni Budaya Pahang award from the National Department for Art and Culture and Pahang state. In 2018, Bonny and Joan were bestowed the "Dato" title by the Sultan of Pahang (presently the Yang DiPertuan Agong), in recognition of their societal contributions.
"I'm deeply grateful to SGM for providing me and my family with opportunities to hone our skills and use them to create value for youth. These activities helped us carry out immense human revolution and enabled us to strive alongside our mentor and create positive change in our community.
"I can't afford to lose! I must encourage my comrades!"
In 2020 the COVID-19 pandemic unsettled life profoundly worldwide. When the Movement Control Order (MCO) was enforced in March 2020, Bonny faced his greatest adversity since establishing his centre 20 years ago. He had to close it down, leaving him with no income.
But he encouraged himself: "Many people are in the same situation. As an SGM leader, I can't afford to lose! I must continue to encourage my comrades!"
With great conviction in prayer, Bonny valiantly encouraged members to chant Nam-myoho-renge-kyo abundantly. He also conducted dialogues with members to inspire them to have hope. Based on the spirit of "leaving no one behind," Bonny and other leaders guided elderly members who were less tech-savvy to join online meetings on their smartphones, further strengthening the bonds among them.
Transforming disasters into benefits and opening new paths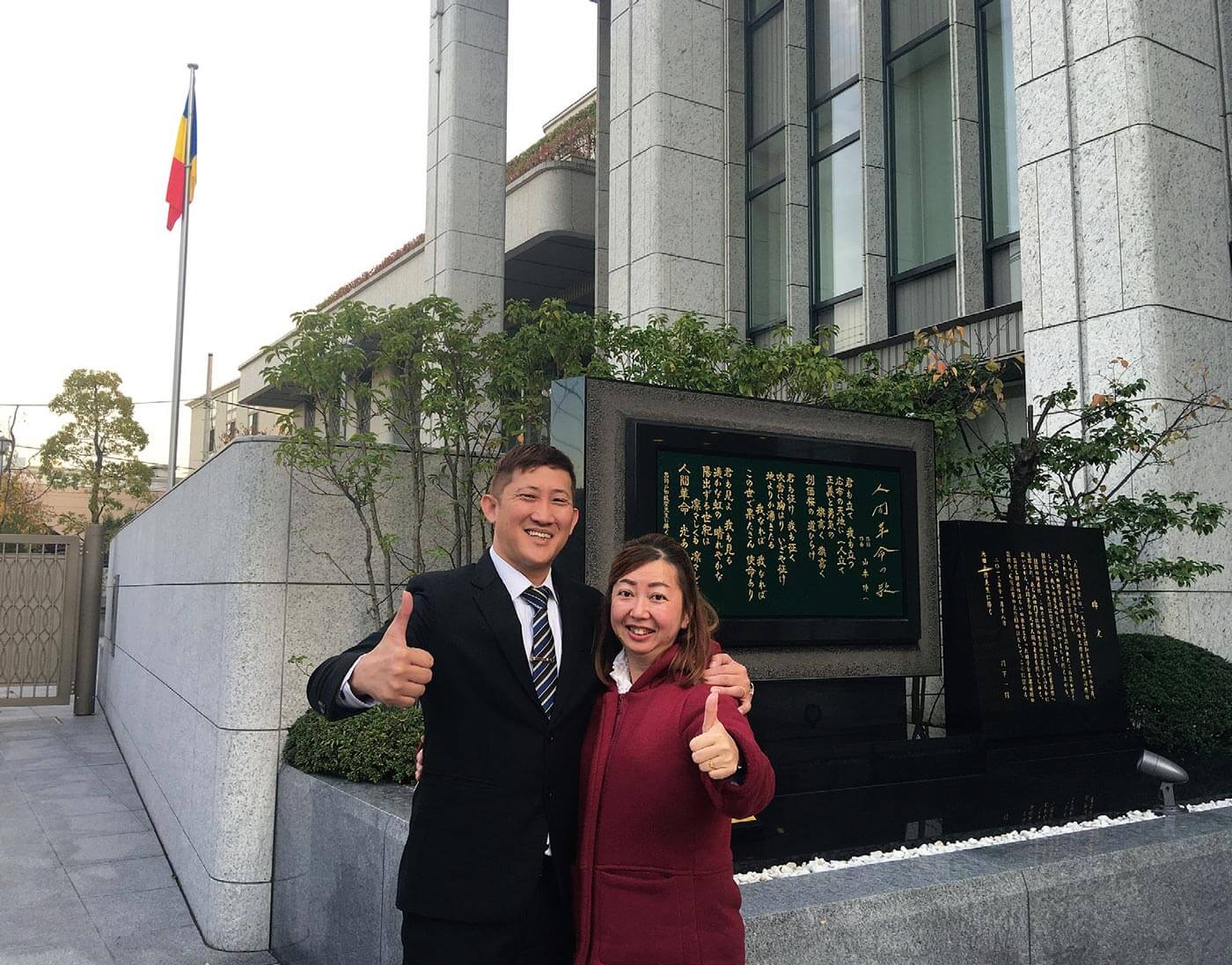 Later, a friend introduced him to a Kuala Lumpur businessman who unexpectedly offered to sponsor Bonny's arts centre's expenses until the end of the pandemic. Bonny exclaimed, "The power of chanting Nam-myoho-renge-kyo has guided the protective functions from hundreds of miles away. Those who base themselves on prayer will never be deadlocked." As Nichiren teaches, "Where there is unseen virtue, there will be visible reward." (WND-1, pg 907)
Bonny honed his cooking skills during the MCO and together with his wife sold food to supplement their income. They also began supplying seafood to supermarkets.
In May 2020, Bonny restarted dancing classes following strict standard operating procedures (SOPs). His arts centre was also chosen by the National Department for Culture and Arts Malaysia as a sponsorship recipient. With the new job and businesses, he now earns more than he did before the MCO!
Though their movements were restricted, Bonny and his fellow members successfully introduced many people to Nichiren Buddhism. They also encouraged other members to enshrine the Gohonzon and fostered many capable youth, thus accomplishing all the goals they had set. Some members even tripled their financial contribution amount, showing actual proof of overcoming financial hardship.
"When great evil occurs, great good follows." (WND1, pg 1119) Bonny is determined to overcome all obstacles based on Nichiren Buddhism and strive to contribute to peace and the happiness of others with all his might. He has resolved to dance a life of Soka with strong conviction in faith!
Adapted from the March 2021 issue of COSMIC.