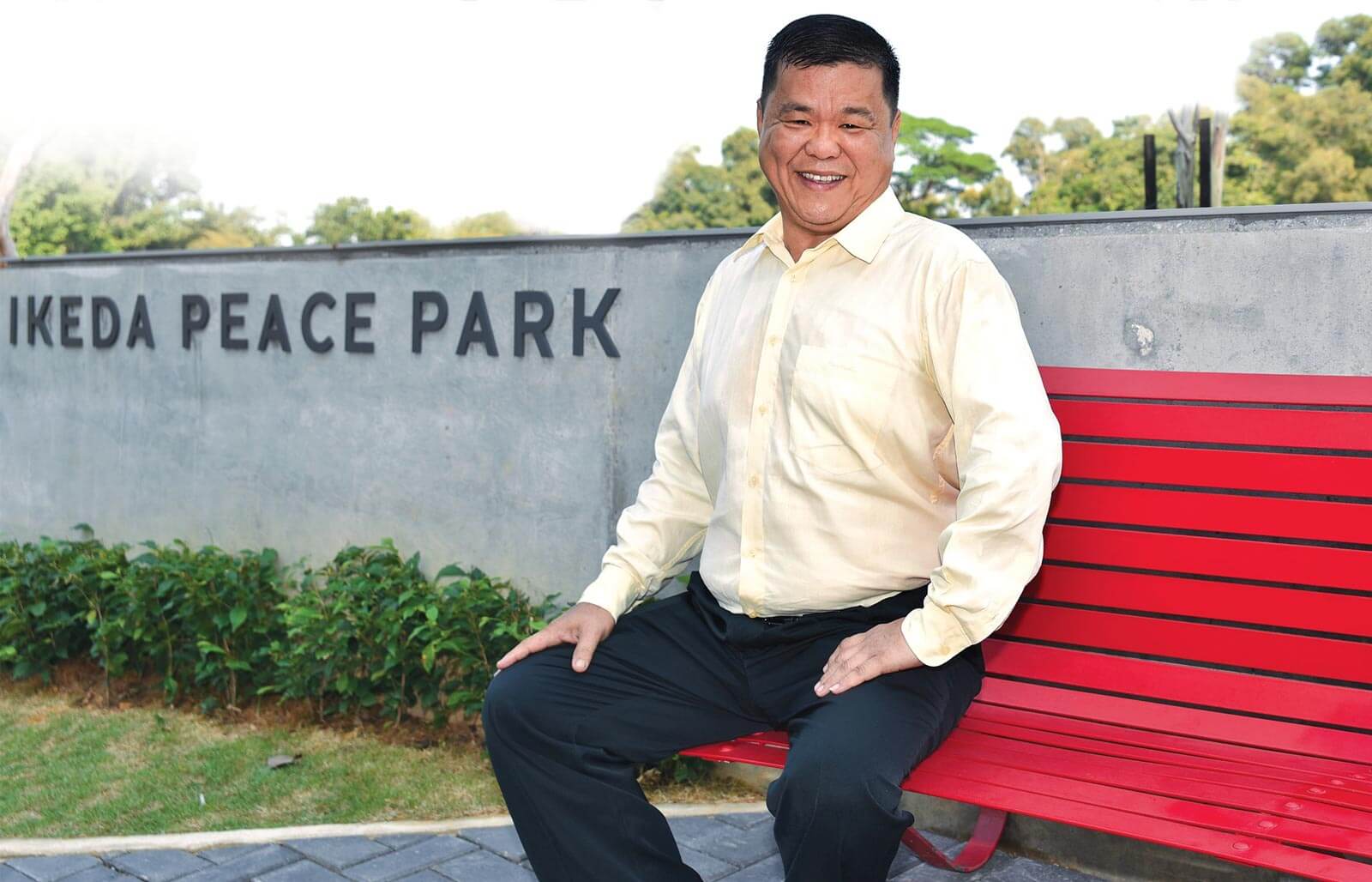 I was once a drug addict and it seemed I would have lived my entire life as one. It began in 1992, a year after getting married. I mixed with the wrong group of friends who were into substance abuse, and in not time I was hooked. The next 18 years became the darkest period of my life. I was addicted to all sorts of drugs, from opium to heroin, plunging all the deeper into this abyss.
Before becoming an addict, I actually had a flourishing business and good reputation, but my drug habit drove me to the brink of losing everything. I lost interest in most things, took loans and sold off everything I owned. I ended up owing close to RM 1 million to banks and was declared bankrupt. Worst of all, I left my wife and children to wander around like a vagabond.
SGI President Ikeda says, "It takes courage to become happy – courage to remain true to one's convictions, courage not to be defeated by one's weaknesses and negativity, courage to take swift action to help those who are suffering."
It was precisely this courage that was amiss from my life for close to two decades. My family tried in every possible way to support me to help overcome the addiction. I even moved to Cambodia, hoping that a change of environment would help me give up drugs. But all efforts were unsuccessful. I have the memory of attending SGM meetings with my mother but never chanted seriously. I did not try to understand the practice either, even during the darkest times. I did not have the courage to chant and overcome my fundamental darkness.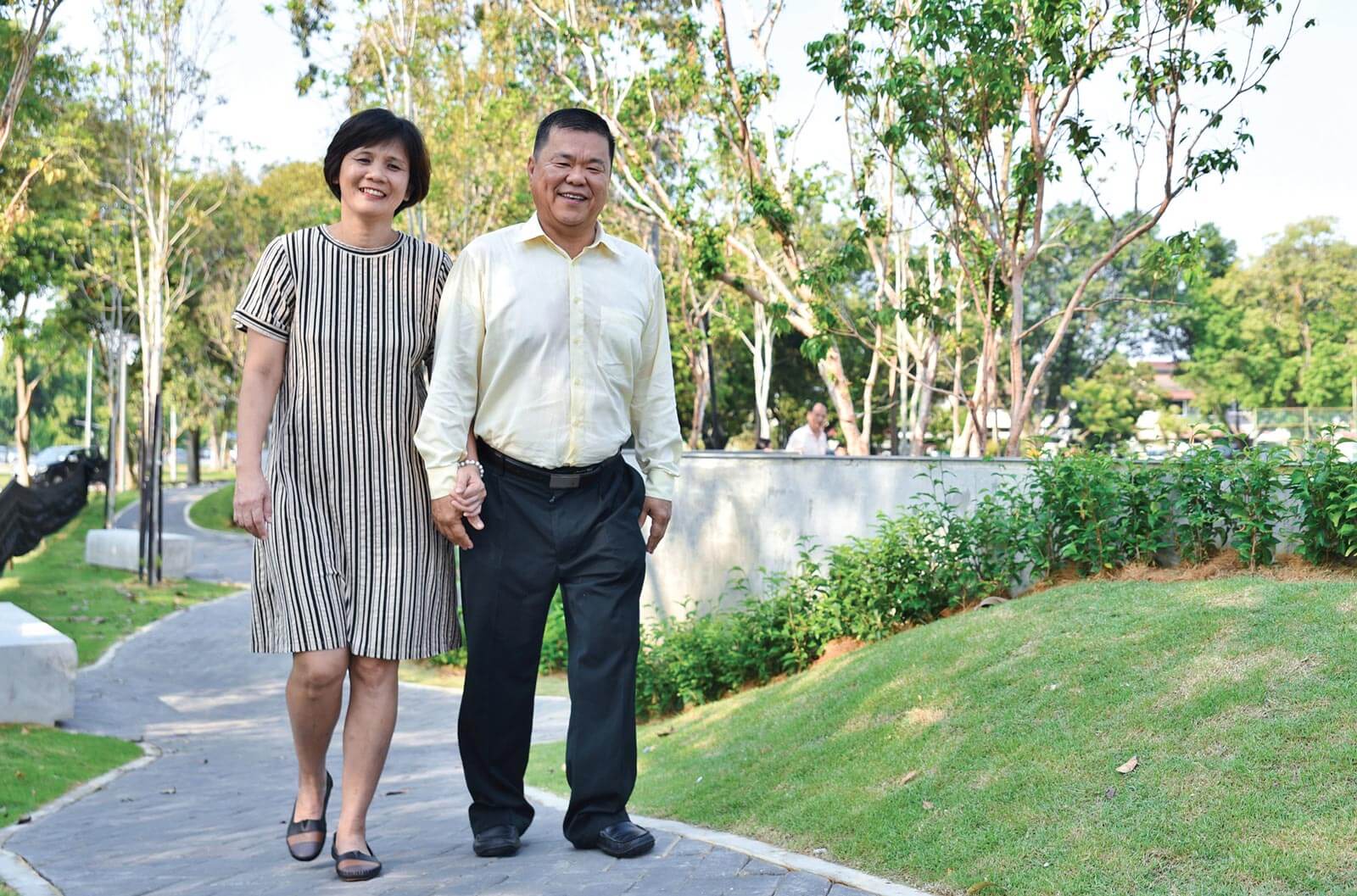 The good fortune I accrued through Nichiren Buddhism earlier on in life blessed me with a wonderful partner. She stood like a firm backbone when things were spiraling down in our relationship as well as in the family. She played a crucial role in managing our family's finances as well as our children's upbringing. Not only did she work to support my family, she also urged our children to pray in unity so that I would return to the correct path.
She united everyone to be compassionate towards me in spite of my wrongdoings. She was herself diagnosed with depression due to the pressure of my long absence from all the responsibilities and duties towards my family, and the stigma she faced from society. But she mustered all the courage that she had and fought through her illness. My wife and children have been praying with all their heart for me to return to the right path – the path of fulfilling my mission and sharing Buddhism.
Their sincere efforts finally awakened the Buddha nature in me and in 2010 I decided to face up to my inner darkness and fight it with great courage. SGM men's division members selflessly helped and encouraged me to fight my weakness by transforming my karma into mission. Youth division leaders also visited my children and encouraged them to strive based on faith to transform our family's karma.
I started reading and imbibing President Ikeda's guidance and determined to challenge this adversity and transform it into the greatest opportunity to carry out a great human revolution. One particular guidance deeply moved me – "If you fall down seven times, get up an eighth. Don't give up when you feel discouraged – just pick yourself up and renew your determination." Buddhism teaches that earnest and sincere efforts will surely translate into victory. I can now proudly say that because of the support from SGM and my family, I have been clean for more than a decade and feel transformed as a new person, fulfilling my mission as a Bodhisattva of the Earth.
Our prayers will never be wasted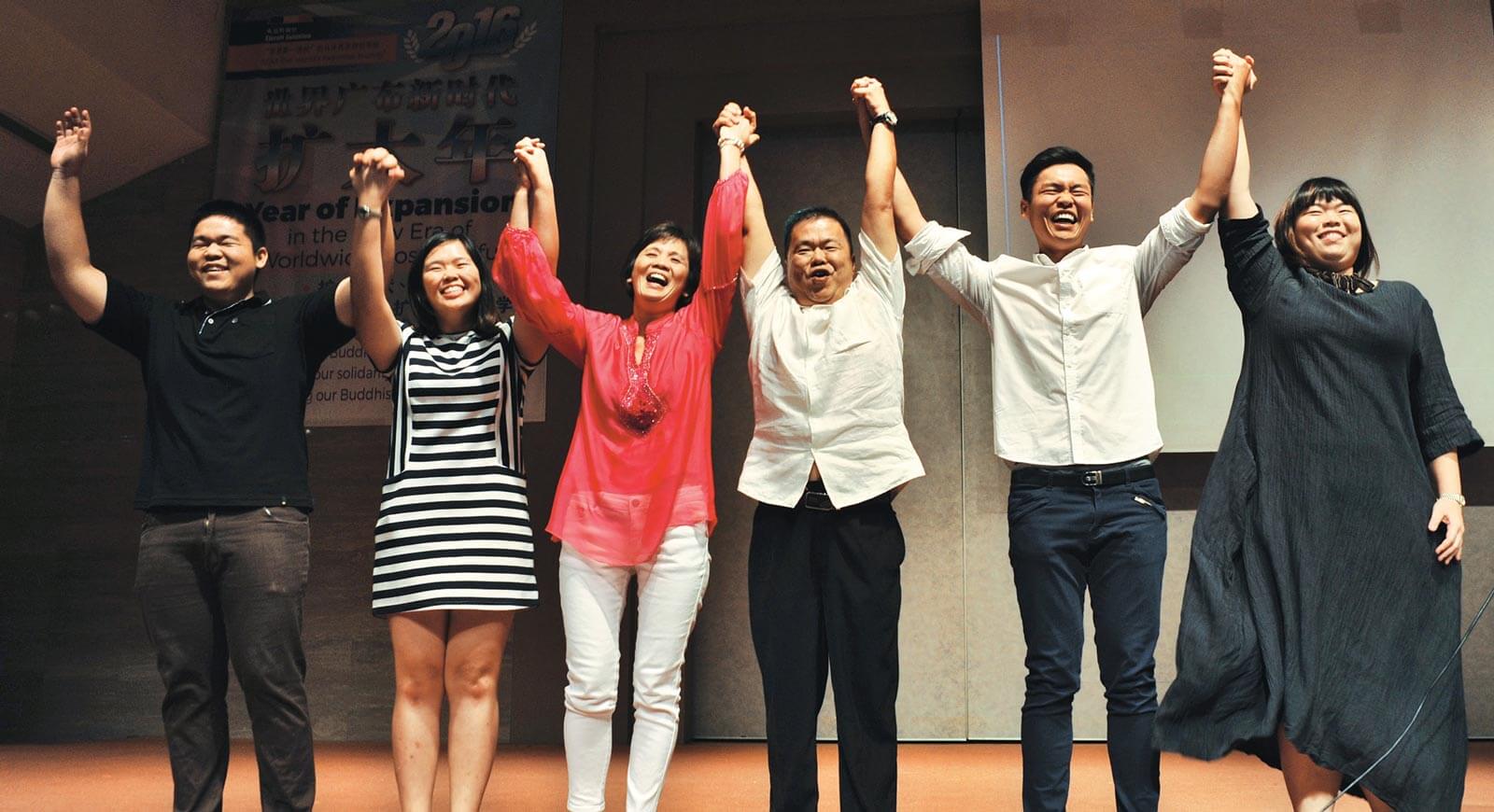 Every cause registers a simultaneous effect in our life which comes to being in the right circumstance. As a family, we united and with great determination challenged every single hardship in our life. My wife overcame depression and in 2013 the Malaysian Department of Insolvency sent me a letter stating that I only had to pay a small amount to have all my debtor's obligations resolved and bankruptcy discharged. Such is the power of the Gohonzon and our resolve.
My life has transformed so radically and so beautifully, that I am more committed to my mission. Towards 2030, I am determined to give it my all to all who are struggling with substance abuse, with the spirit of never be defeated! I will continue to expand the state of my inner life because I know that I need to be the change to see the change around me. All the power and strength I will ever need to realise my dreams already exist within me.
Adapted from the July 2020 issue of COSMIC.