When I first entered university, a classmate invited me to an SGM meeting. The members' high spirits and vitality at that first Soka Family Day meeting inspired me, and I was eager to attend more such activities.
I felt a lot of warmth when I went to Terengganu alone from Kuala Lumpur to pursue tertiary education. The members of the men's and women's divisions took good care of me by sending me to SGM activities and preparing extra food to take back to my hostel. These actions filled my heart with warmth.
I was not allocated hostel accommodation in my third year. Thus, a women's division member invited me to stay at her house. I was happy that I was able to carry out my daily one-hour daimoku chanting with ease. In addition, I attended SGM meetings, read more SGM books, and was also involved as a narrator for the "Seeds of Hope" exhibition.
Ever since young, I have always been an independent and strong-willed person. One of the most significant benefits I gained while engaging in SGM activities was being considerate and caring for others.
There is a saying that goes, "Friends halve our sorrows and double our joy." If we do not interact with others, our lives may be comfortable, but if we can care for others sincerely, our lives will experience great joy.
I was not close to my parents since young and treated them coldly. After taking up faith, I engraved SGI President Ikeda's advice to practise "faith for a harmonious family." Faith requires action. After two years of not talking with my father, I summoned the courage to do so and made an effort to create a harmonious relationship with my family members.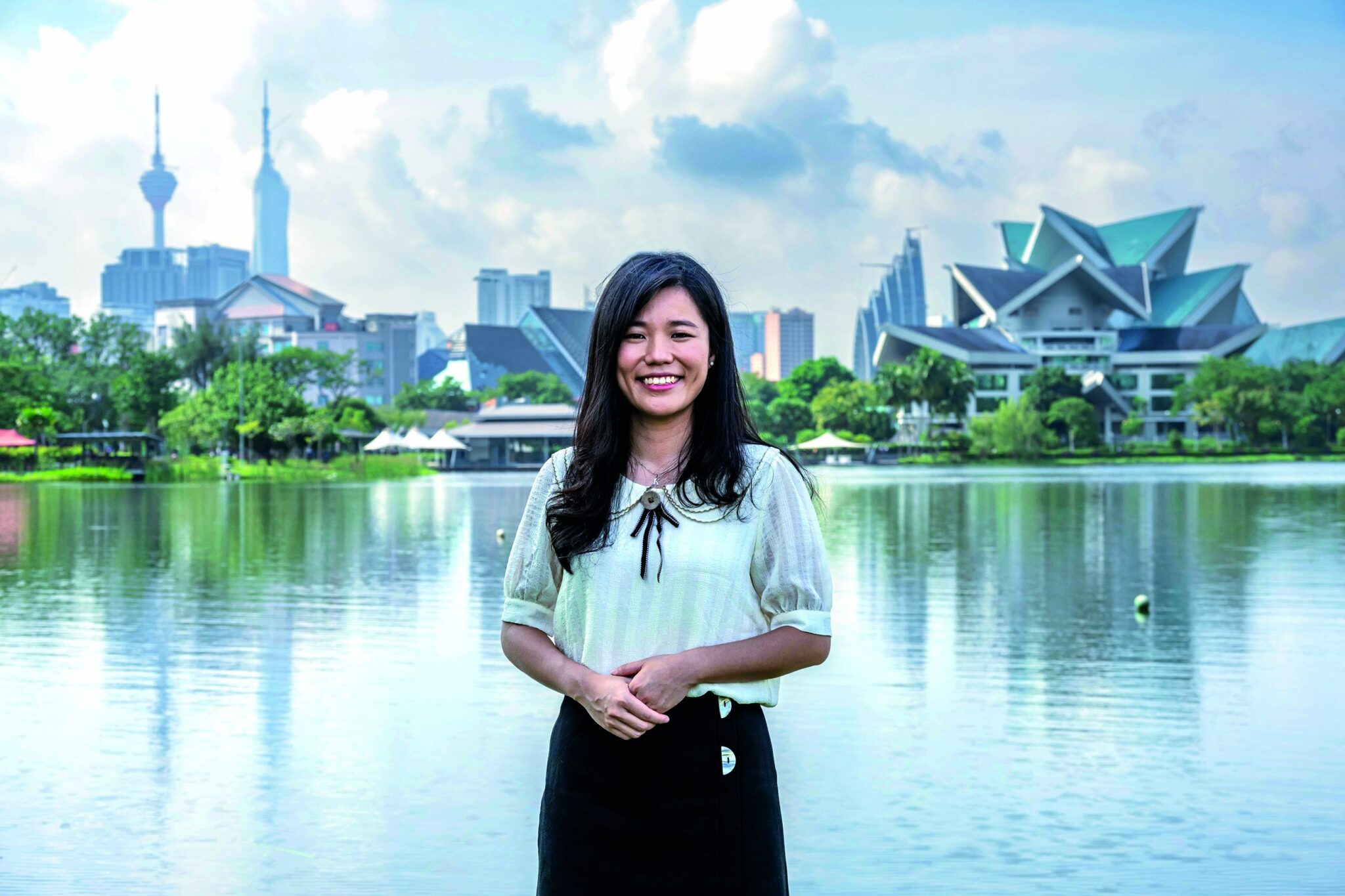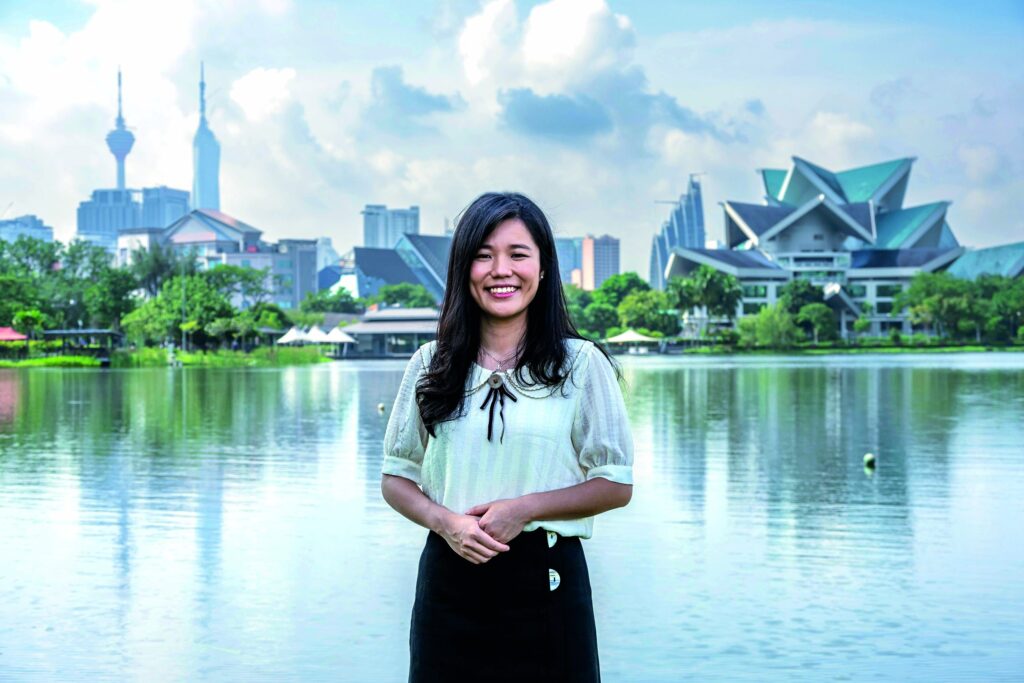 The Life Force to Fight Against Life and Death Comes from Daimoku
After completing my degree, I continued to pursue a Master's degree in clinical nutrition at Universiti Putra Malaysia (UPM). I studied cancer patients' diet and mental health, and spent five months at the National Cancer Institute interviewing 200 patients to gather data for my thesis. I was grateful for their honesty in sharing their struggles.
Engraving their stories in my heart, I resolved to study hard and to become a truly compassionate caregiver to repay my gratitude to them.
After graduating with a Master's degree, I worked as a dietitian specialising in oncology nutrition at the National Cancer Society of Malaysia, where I lived up to my resolve. I've worked here three years. I also encourage patients to bravely face their illness these days.
Every day, I have to face the patients' life and death struggles. I would feel encouraged and happy for those who recover from their sickness, but for those who lose the battle, I would feel great sadness.
Hence, I need to have strong conviction and vitality as I confront each day. Chanting daimoku is the source of my strength.
My Passion at Work Comes from the Patients' Smiles
For many patients, one of their biggest obstacle is the high cost of treatment. My job is to ensure that they, especially children, get enough nutrients. I would do my best to help patients receive free oral nutritional supplements or to receive them at discounted rates.
For the past two years, the pandemic has affected my job.
When more caregivers were needed, I would stay back and help. When the number of COVID-19 patients rose, hospitals had no choice but to delay treating cancer patients. I could only try my best to encourage those who felt troubled.
I also cooperated with others in sending rice, milk powder, and dry foods to patients who needed nutrition to fight the disease despite their reduced income.
Many think that these patients are "weak." But for me, the smiles on their faces give me the strength to continue working with passion. Everyone at the National Cancer Society of Malaysia has a mission to fulfil.
Many former patients also volunteer to help out other patients by joining our workforce. Their tenacious stories of battling and winning against cancer will surely attract the public's attention to extend help to others.
In addition, I am grateful to the patients who taught me about being ready to face death at any time, encouraging me to live my life to the fullest every day.
With my supervisor's support, I mustered the courage to apply for a doctoral degree. I vow to continue striving harder to upgrade my skills to dedicate myself to society with more strength and capability.
President Ikeda once said that the value of humanity emerges from undergoing challenges. Hence, I will uphold the life philosophy of President Ikeda, my mentor in life, ignoring critics' voices and striving to create warmth in a post-pandemic society!
Adapted from an article from the January 2022 issue of Cosmic