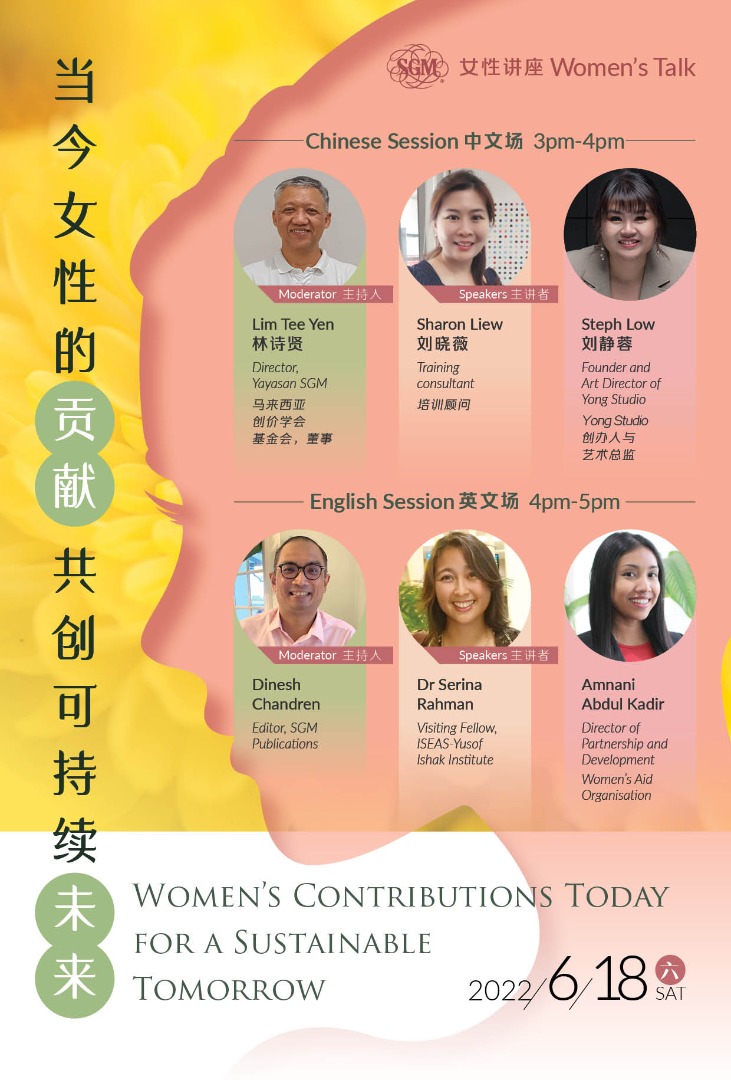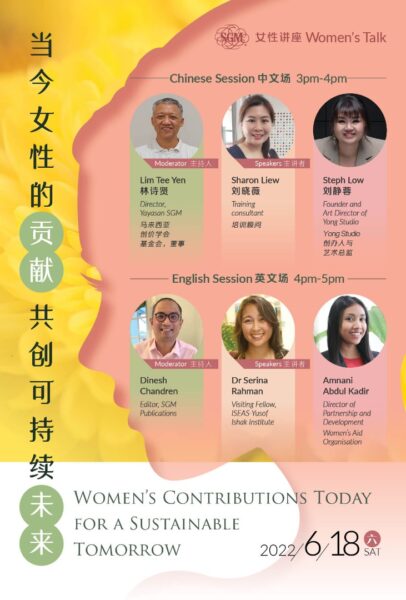 Empowering girls and women for a better world.
What roles that WOMEN play in 21st century?
SGM invited 4 women to share how they use their wisdom and power of women in contributing to society, for a sustainable tomorrow.
You are cordially invited to join this Women's Talk sessions where the 4 empowered women share their unique stories, to empower and inspire others. Striving not only for their own fulfilment, they live their lives for the sake of contributing to a better and sustainable society. 
The talk is open to all, regardless of gender! Join us and invite your friends too.
English Session
Moderator: Dinesh Chandren, Editor, SGM Publications
Speakers:
Dr Serina Abdul Rahman, Visiting Fellow, ISEAS-Yusof Ishak Institute
Amnani Abdul Kadir | Director of Partnership, Women's Aid Organisation
Chinese Session
Moderator: Lim Tee Yen, Director of Yayasan SGM
Speakers:
Steph Low, Founder and Art Director of Yong Studio
Sharon Liew Siew Wei, Training consultant
Should you have any enquiries, please WhatsApp to Ms. Christal Mak (011-57891096)