In order to celebrate the 62nd anniversary of the establishment of diplomatic relations between Malaysia and South Korea, SGM will hold an international exchange exhibition, "Celebration of Harmony through Arts: Malaysia & Korea Art Exhibition – KL 2022," from 10 September to 9 October with the theme of celebration of harmony through art.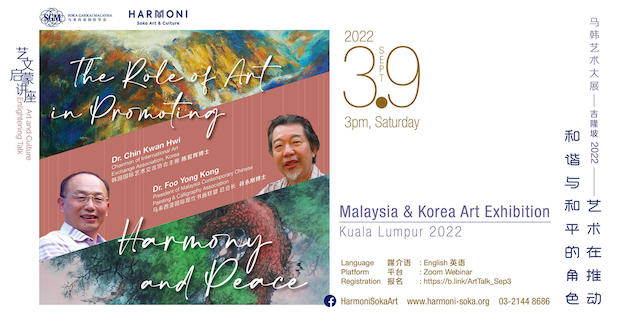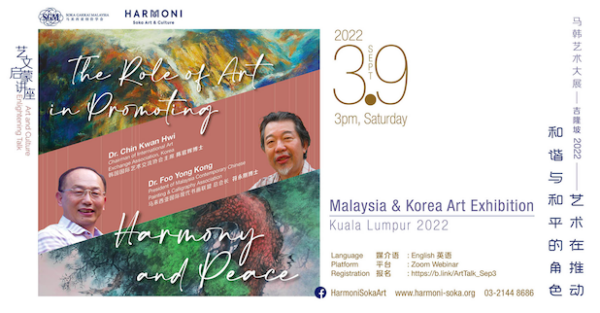 Using this opportunity, we are honoured to invite a representative artist from Malaysia, Dr. Foo Yong Kong, and a representative artist from Korea, Dr. Chin Kwan Hwi, to talk about how art and culture play an important role in promoting harmony and peace in society.
This art talk will be held online, and the medium will be in English.
For more information on this art talk, please visit Harmoni website.