From May 22 to 24, 119 five-year-old children and twenty teachers from Tadika Seri Soka (TSS), led by principal Lye Loy Hou, visited the Kuala Lumpur Craft Complex to experience the making of batik.
Before this trip, the children were asked to design their batik patterns. They drew flowers that represented their classes, the sun, human figures and many more. During the trip, the complex's staff introduced the form of batik wax before it was melted, allowed the children to touch and smell it, and then demonstrated drawing on the cloth with melted wax before applying colours on it.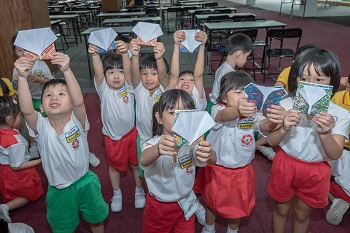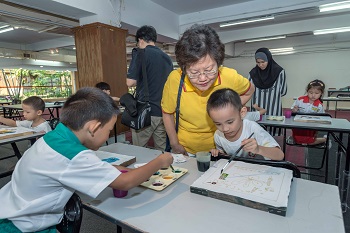 The children were focused on the demonstration and were amazed by the result. After that, they started to transfer their drawings onto cloth using batik-making techniques, transforming the initially white fabric into colourful and unique artworks.
In addition, the children were taught how to make origami by their teachers. They were given various types of colourful batik-patterned paper which they folded into paper shirts. The children experienced joyful moments while indulging themselves in these activities and expanded their knowledge of batik art, a Malaysian cultural heritage.