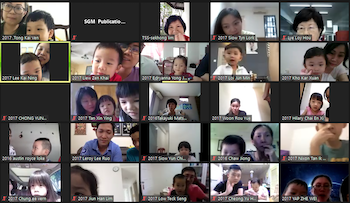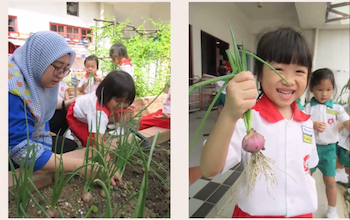 On September 26, 2020, Tadika Seri Soka (TSS) held an online open day to enrol four- to six-year-old students for 2021. In total, some 130 people joined the meeting.
TSS Principal Lye Loy Hou introduced the school's educational philosophy and objectives. She then conveyed a message from TSS Board Chairman Prof Dato' Dr Christopher Boey that quoted TSS founder Daisaku Ikeda, who said he had met the future when the founder visited TSS on December 1, 2000. Prof Boey further added, "I am sure this will be exactly his feelings if he were able to meet all of you in person today." He also conveyed the best wishes of the founder and the board of governors to the TSS community.
Later, videos featuring the curricular programme and other activities in TSS were shown. Parents were actively involved during the question-and-answer session, too. Lastly, TSS Adviser Koh Sia Feai stressed on the purpose of Soka Education and promised that, together with the rest of the board members, he will work closely with the principal, teachers and parents to ensure that the children will be fostered into capable people and citizens of the globe.
| | |
| --- | --- |
| | |
| Principal Lye Loy Hou | Adviser Koh Sia Feai |