On 19 October 2022, the Interact Club of Sri Bestari Private School together with SGM, held the "Seeds of Hope: Visions of Sustainability, Steps towards Change" exhibition at the school's concourse. The exhibition garnered a total of 520 visitors with 20 club members assisting as narrators to spread awareness about sustainable development to the students and teachers.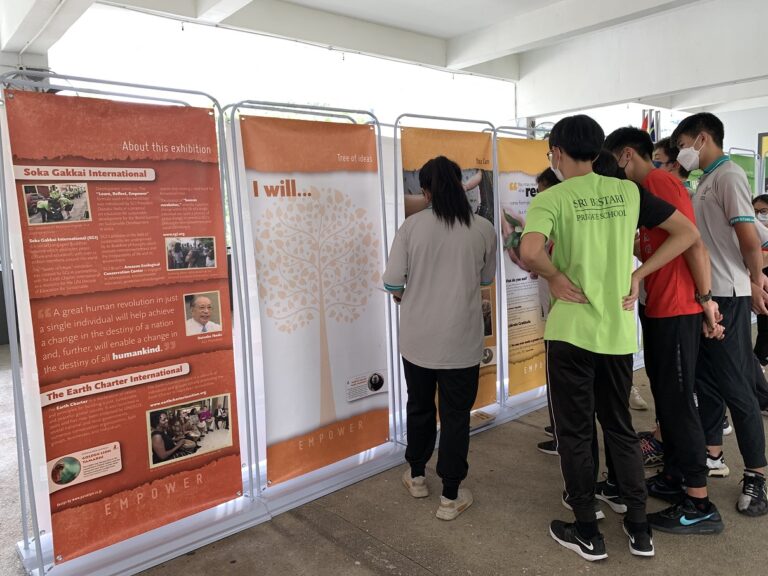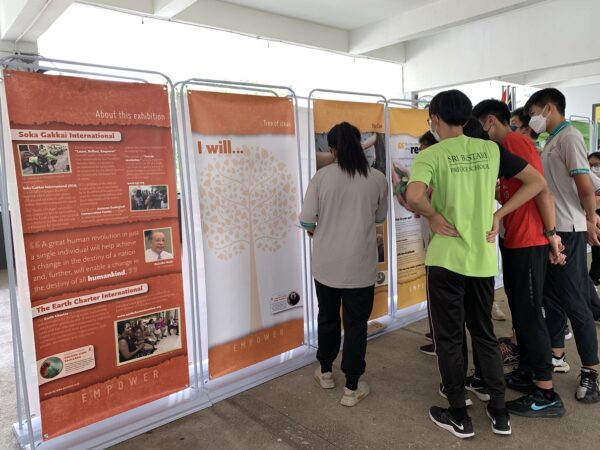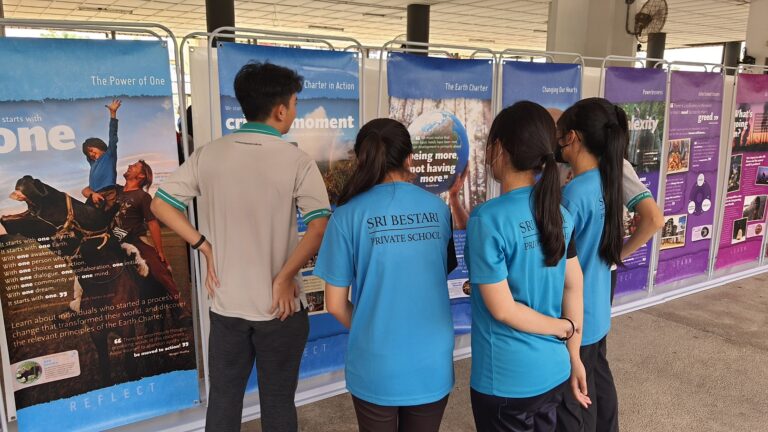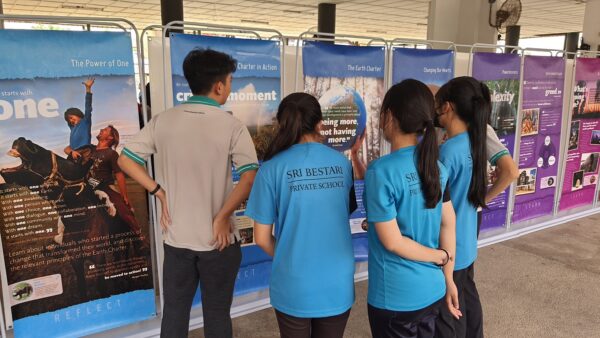 In her closing speech, SGM representative Wan Yoke Ping introduced the background and purpose of the exhibition. She congratulated the school for this initiative and emphasised that it is crucial for each person to take action and continuously empower ourselves and others to make a difference on our planet.
The president of the Interact Club Hugo Yip Siew Hin called on all to believe in the power of one and act for the planet. He said that the exhibition stressed on interconnectedness, and provided a positive vision of achieving the sustainable development goals. Believing in the importance of environmental awareness education like this, he expressed hope that this exhibition would become an annual event.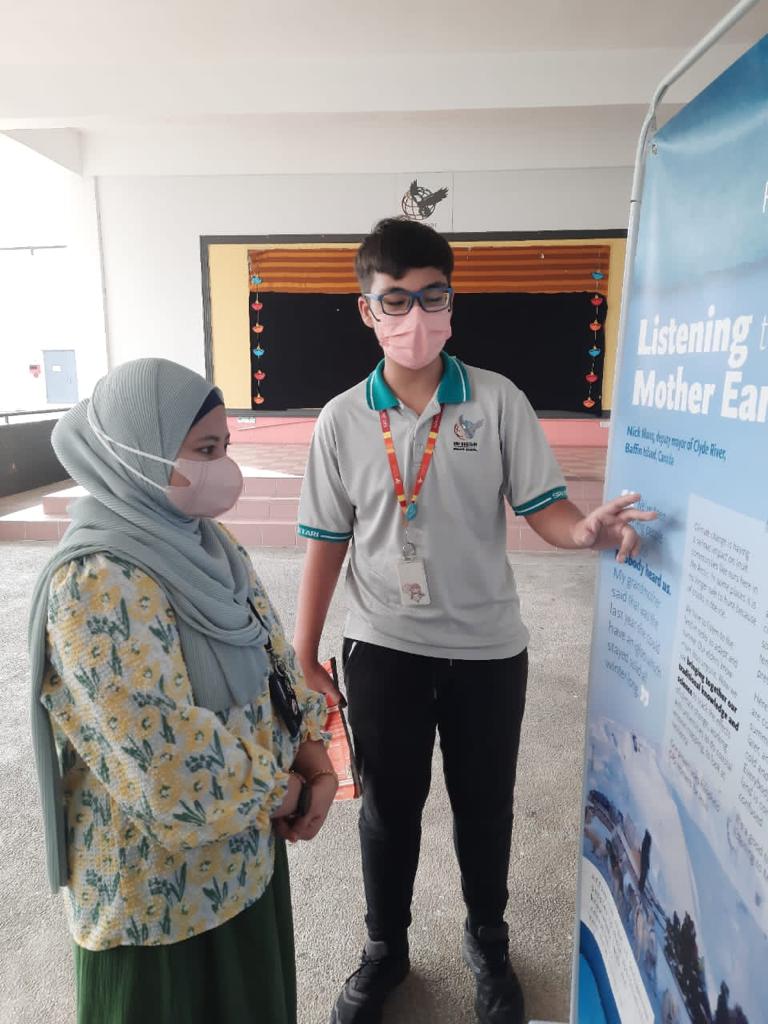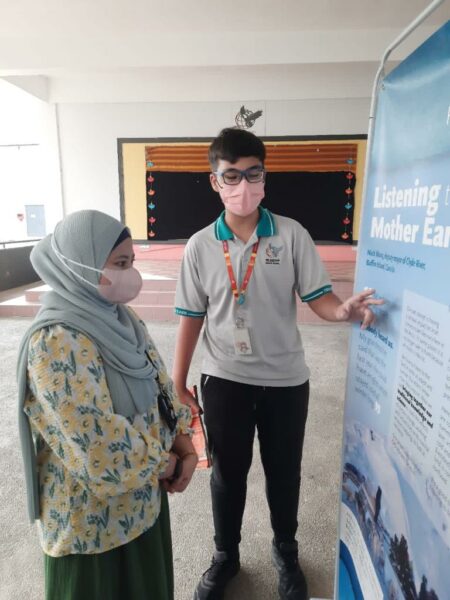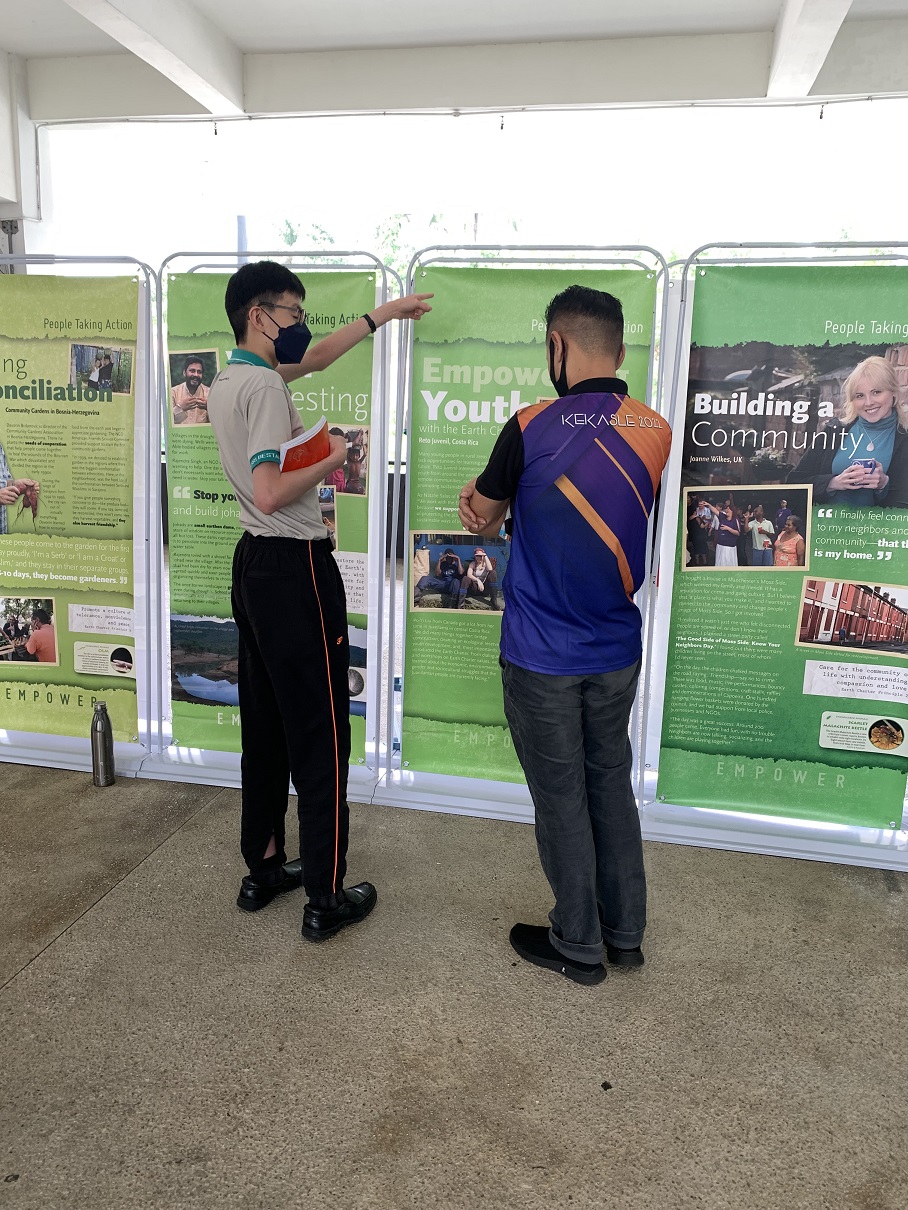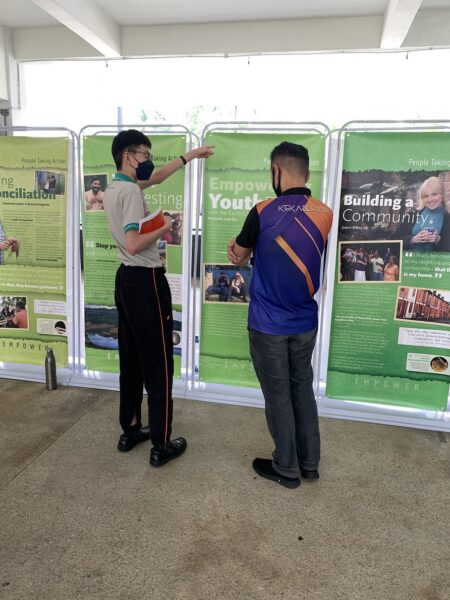 Visitors gave positive feedback, saying that the exhibition provided a new perspective on peace and the power of one. The teachers also used the information from the exhibition for their classroom activity. A student, Kaushalya, shared, "The exhibition explains climate change and the current situation of the earth very well. It is very unique. It is the first time I have seen an exhibition related to climate change in school."
The narrators commented that fulfilling their mission as narrators enabled them to strengthen their self-confidence. Appreciating the meaningful and important content of the exhibition, these narrators realised their responsibility to pass on this information to their friends and peers.