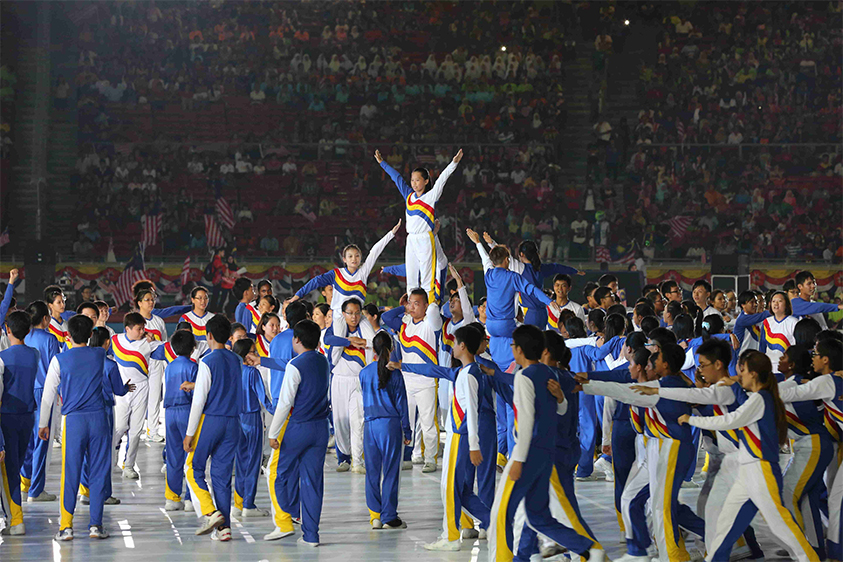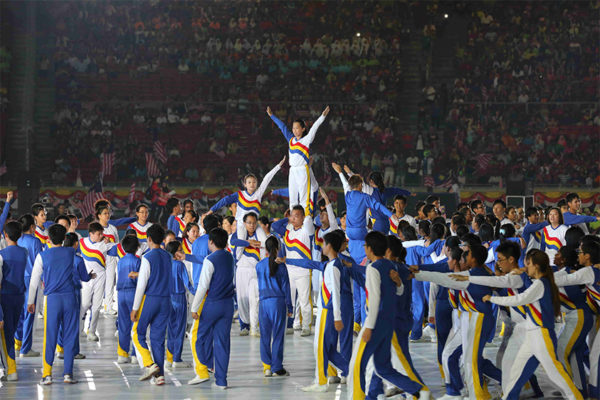 Soka Gakkai Malaysia (SGM) will be participating in the 55th National Day Celebrations on August 31, 2012, at the national and state levels.
In the morning, 22 SGM members will be participating in a grand National Day Parade taking place at Dataran Merdeka (Independence Square) in the capital. This parade will be graced by the presence of Their Majesties the Yang Dipertuan Agong DYMM Tuanku Abdul Halim Mu'adzam Shah Ibni Almarhum Sultan Badlishah and the Raja Permaisuri Agong Tuanku Hajah Haminah.
The main highlight of SGM's participation will be a 1,000-strong human dynamics gymnaestrada performance held at the National Stadium, National Sports Complex, Bukit Jalil, Kuala Lumpur on 31 Dec 2012 night. The performance will feature the spirit and energy of youth. SGM performers will be part of a performance by 8,500 people, most of whom are Generation-Y youth. The evening celebration will see the attendance of Y.A.B. Dato' Sri Mohd Najib bin Tun Haji Abdul Razak, the Prime Minister of Malaysia, members of the Malaysian Cabinet, government officials, foreign dignitaries and members of the Malaysian public. Some 100,000 people are expected to attend this celebration.
SGM was also invited to participate in state-level National Day celebrations in Penang, Ipoh, Melaka, Kluang, Kuantan and Bentong. A total of 285 SGM members will be involved in these state-level celebrations.
Besides the annual National Day celebrations, for over 25 years, SGM has participated in various national and international events such as the opening ceremonies of the 1989 and 2001 South-east Asia (SEA) Games, the 1998 16th Commonwealth Games opening ceremony and Citrawarna festivals.
About Soka Gakkai Malaysia
Soka Gakkai Malaysia (SGM) is a non-governmental organisation established with the objective of contributing towards happiness, peace and prosperity of society through culture and education. Its activities are based on the humanistic philosophy of Nichiren. SGM is involved in a wide range of activities which include participating in national and state events such as Citrawarna and National Day celebrations, holding of public lectures, seminars, music performances, exhibitions and raising funds for schools and charitable organisations.
SGM has the distinction of being the first recipient of the Anugerah Pendukung Seni (Arts Supporter Award) for non-governmental organisation category at the National Art Awards 2004, for its contribution to the promotion of culture. Established in 1984, it has state branches throughout the country.
For more information about SGM, kindly refer to www.sgm.org.my.