Being the first international school bearing the name of "Soka," Soka International School Malaysia (SISM) aims to open its doors in 2023 after holding its groundbreaking ceremony on 2 January 2022, which also celebrates the 94th birthday of Daisaku Ikeda, the school's founder. The ceremony was held in hybrid at the school site located in Seremban, Negeri Sembilan, as well as online.
This marks the second educational institution established in Malaysia after the founding of Tadika Seri Soka back in 1995. The ceremony saw the participation of 264 guests, including SISM chairman and CEO Michael Kok, SISM board of governors, SGM EXCO members, members of the Central Standing Committee, SGM General Council members, architect Goh Gok Kheng, SISM project consultants, the main contractor of Akari Empire and SGM members.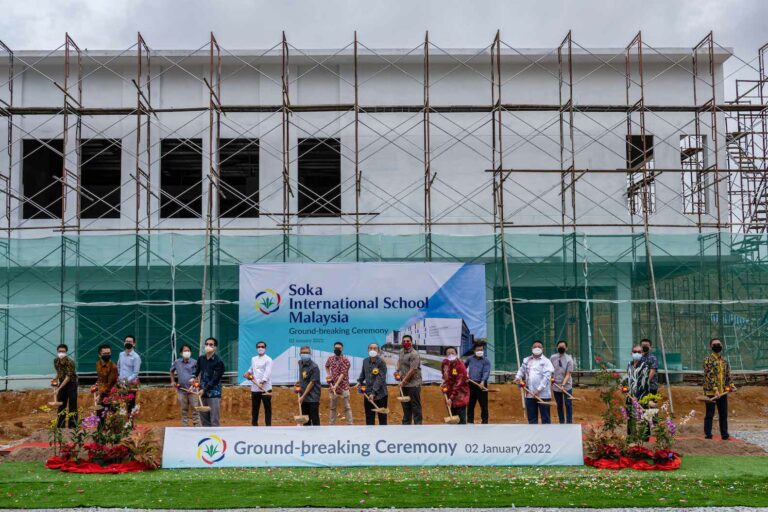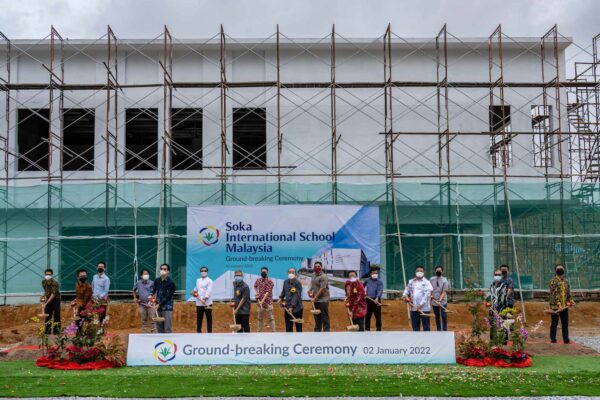 Mr Ikeda also sent a heartfelt congratulatory message in which he mentioned the importance of education, the mission and his expectation for SISM.
During the ceremony, an introduction of SISM was given along with a progress report on the preparations for the opening of the school. On the ideals of creating value, chairman Michael Kok expressed his determination to turn the difficulties brought about by the COVID-19 pandemic into a force for progress and to aim for the opening day.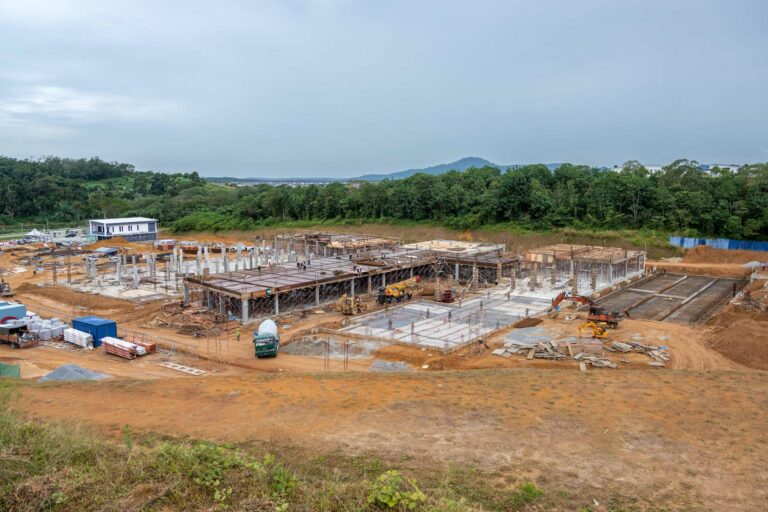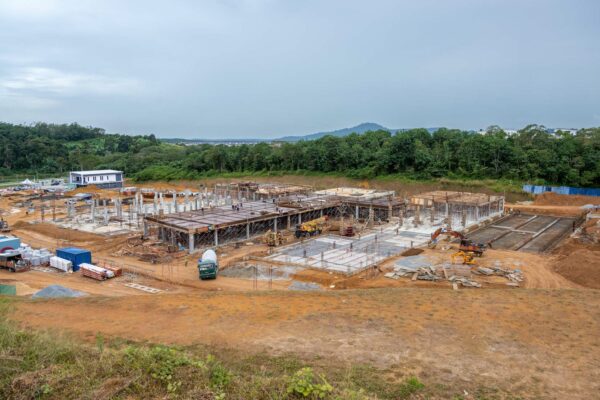 SGM General Director Koh Sia Feai also gave a speech on Mr Ikeda's ideal of embracing education as "the ultimate endeavour of his lifetime." Mr Koh then praised people who dedicated themselves to this project in establishing a foundation of world peace through emphasising education.
Lastly, SGM future division members recited a poem and sent their wishes to this "magnificent fortress built through the efforts of ordinary people" where bright, talented youth will emerge and contribute to the welfare of society and the world.