In this Year of Soka Victory, SGM's first youth division "I Seek Sensei" training course was held on January 26, 2019, which was also SGI Day, at Wisma Kebudayaan SGM.
The purpose of "I Seek Sensei" is to foster capable successors imbued with the spirit of the oneness of mentor and disciple through studying President Ikeda's guidance, visiting the SGM Mentor and Disciple Peace Hall (MDPH) and rising up to action.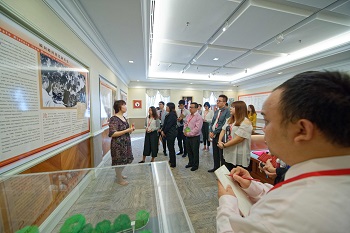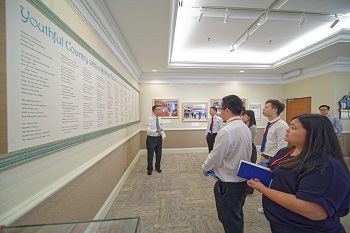 A total of 53 youth division members from the Greater Kuala Lumpur and Western Areas gathered to seek after our mentor SGI President Ikeda's spirit. At the MDPH, senior leaders of the youth, men's and women's divisions shared on President Ikeda's fighting spirit and the path of Malaysian kosen-rufu that he opened up during his visits to Malaysia in 1988 and 2000.
After the visit, participants joined SGM general director Koh Sia Feai for a commemorative gongyo session at the Mentor and Disciple Room, where they prayed with the great vow to achieve kosen-rufu. For many of the youth, it was their first time participating in this profoundly significant gongyo session. They expressed their gratitude towards their mentor and made a fresh departure in their journey of kosen-rufu.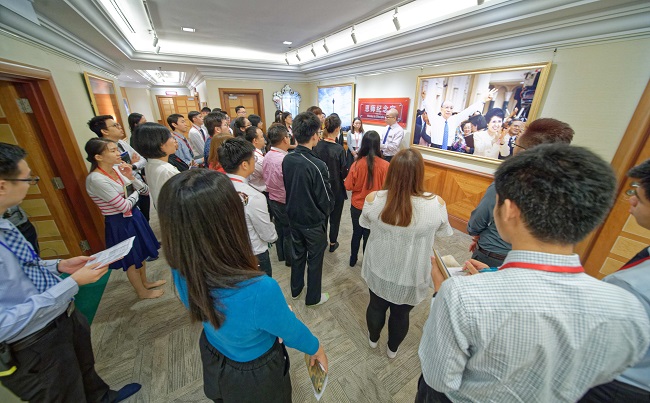 The participants made various resolutions and determinations, which included achieving the new dawn block in their respective blocks and complete reading The Human Revolution and The New Human Revolution within a year as a means of responding to President Ikeda's expectations towards the youth. As a whole, these youthful successors strengthened the bond with the mentor and advanced further along the great path of kosen-rufu alongside the mentor.