In line with SGM's community service campaign, SGM Kuala Lumpur members living in the Bukit Rahman Putra and Ijok areas of Selangor organised a Walk for Peace-cum-charity bazaar on September 28 at the BRP community hall in Bukit Rahman Putra. This event, held in SGM's Month of Peace, attracted over 300 people, including SGM members and their neighbours and friends.
SGM Junior Division (JD) members helped organise the "Walk for Peace" for its members, aiming to spread the message of peace and loving our Earth. On their walk, they collected garbage along the way, expressing in concrete action their determination to create a cleaner environment.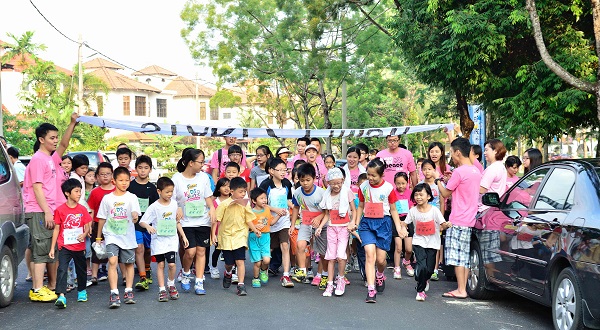 The many food and game stalls attracted adults and children, with the recycling booth that sells used and new items being a crowd puller. A health check booth was also set up by a business enterprise for the health-conscious.
This fun-filled event raised a total of RM21, 000, which would be distributed to Pusat Jagaan Warga Tua Jasheira, a senior citizens' home; SJKC Kuang and Help Community Learning Centre, a centre that provides education services to refugee children.