On April 6, SGM donated RM2,000 to the Registrar of Societies Club (Kelab ROS Malaysia) in support of the Program Himpunan Sinergi Pertubuhan Kebangsaan (HiPER) jointly-organised by the Registrar of Societies, Kuala Lumpur with other agencies and bodies such as the Federal Territories Islamic Religious Council (MAIWP), Companies Commission of Malaysia (SSM) and Giatmara.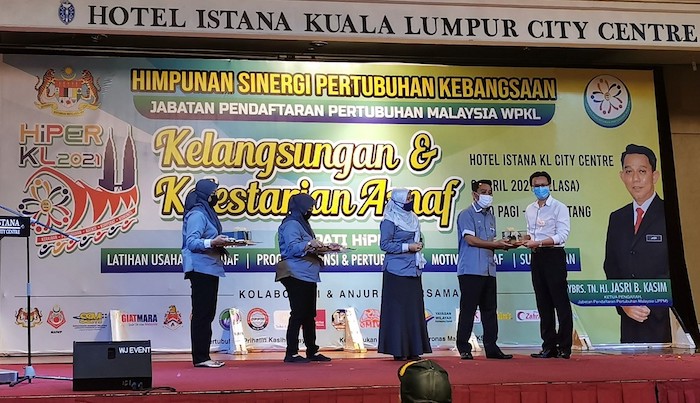 The donation will be channelled to help and provide training for 71 asnaf or parties qualified to receive zakat aid. SGM Secretary-General Tan Leng and Head of External Affairs and Communications Joanne Foo represented SGM at a ceremony which was held at Istana Hotel, Kuala Lumpur.
The HiPER programme is part of the government's effort to narrow the income gap and acts as a platform for asnaf parties to be exposed to entrepreneurs, financial aids and infrastructures available for them to improve their personal economy.