"Stay strong Nepal." This was the uplifting message that the SGM Kuala Lumpur culture groups sent to the stricken people of Nepal. The country had been struck by two devastating earthquakes in recent times that have killed close to 9,000 people and injured almost 22,000 more.
On May 30, the culture groups staged a concert at the SGM Culture Centre to raise funds for the victims of the earthquakes. The efforts of the groups drew over 1,300 people to the show, who contributed close to RM 84,843.05 to the fund-raising effort. This sum, to be donated to the United Nations Children's Fund (UNICEF) and other organisations, will aid in the reconstruction of the victims' homes, purchasing life-saving supplies and providing healthcare support. UNICEF Malaysia Special Projects Assistant Chan Wen Kim was also present at the concert.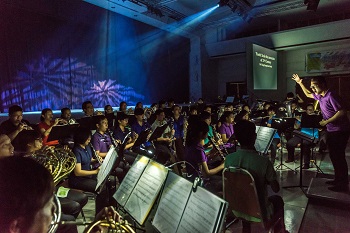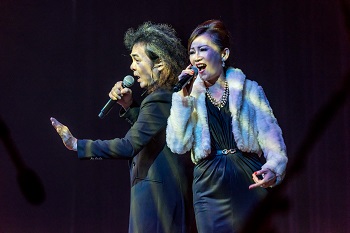 This concert saw performances by the various SGM culture groups and SGM members who were former finalists of Astro's Classic Golden Melody Singing Competition. Performances included songs, dances, drum-beating and even gymnastics. Moving speeches and powerful appeals for help in contributing to the reconstruction of Nepal were also included in-between the performances.
Hem Raj Neupane, a yoga teacher from Nepal who performed at the show also shared, via pre-recorded video, how he saved his mother and child during the earthquake, bringing a message of undying hope and strength in a time of disaster. He heard of SGM's efforts to raise funds for his countrymen and happily volunteered to perform at the show.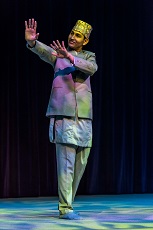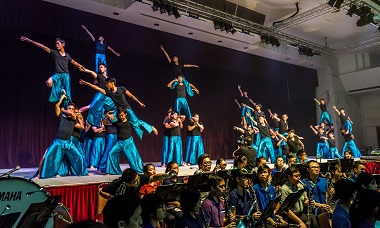 The performance clearly reverberated with SGI President Daisaku Ikeda's message to Prime Minister Sushil Koirala of Nepal in the aftermath of the first earthquake (which happened on April 25), which stated, "My fellow members of the Soka Gakkai International worldwide and I are offering our prayers for the peaceful repose of the many victims who lost their irreplaceable lives. . . . I am confident that Nepal will remain unbowed by this disaster and that those affected will begin the process of healing and rebuilding for their lives to return to normalcy as swiftly as possible."