SGM Selangor Student Division (SD) visited the Rohingya refugee community in Klang, Selangor for the third time on August 12, 2017. Approximately thirty persons visited the community, including SD members from Negeri Sembilan.
The two parties started the day with a game in which they formed teams consisting of both SD members and Rohingya people, striving to form bonds of friendship among themselves.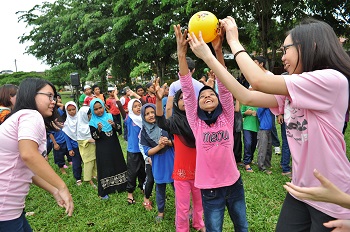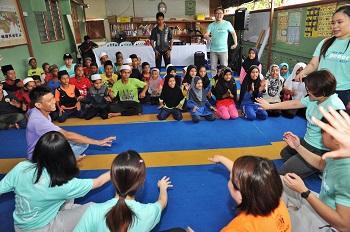 They also sang songs like "Rasa Sayang" and danced. The Rohingya children also drew pictures with the theme "Hope, Courage and Friendship" and "I Have a Dream." During dialogue with the Rohingya residents, they reminisced about their hometown and spoke about the difficulties they faced when leaving their homes due to the challenges there. Coming here was not an easy endeavour either.
The SD members who were present gained a better understanding of the refugee issue that was also discussed in SGI President Ikeda's Peace Proposals in recent years, and made them ponder about their role in contributing the peace in society.