In line with SGM's Month of Peace in September, the Student Division (SD) of SGM Selangor organised a Peace Proposal Forum at its culture centre on September 3, 2017. This is the 15th year this forum has been held. This year, the spoke on SGI President Ikeda's 2017 Peace Proposal, "The Global Solidarity of Youth: Ushering In a New Era of Hope." Guests from Johor, Kuala Lumpur and Perak were also part of the audience.
Prior to the forum, the Selangor SD members had visited Rohingya refugees in March to foster friendship and understand their living experience. In this forum, they invited the Rohingya youth and children to share their stories and experiences, which touched the hearts of all present. The student representatives also shared their experiences of interacting with them and urged others to help impart hope in their lives.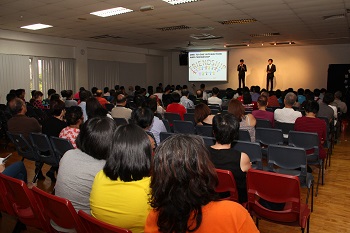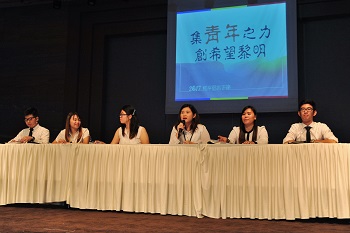 After that, a student shared his experience of how he challenged himself in his studies and contributed to society.
The "Everything You Treasure – For a World Free from Nuclear Weapons" was also on display to educate the visitors on the inhumanity of nuclear weapons.