SGM Selangor has been invited by Klang Municipal Council to be a partner of its COVID-19 Vaccine Outreach Programme. In line with SGM's call to support the national fight against the pandemic, SGM Selangor is offering its culture centre as a vaccination centre to support the state government's effort to increase the vaccination rates in the community.
On July 18, the centre welcomed the residents of nearby Taman Desawan, which is in a red zone, as part of a special project by the Klang district health office, the first community-based vaccination exercise in Malaysia.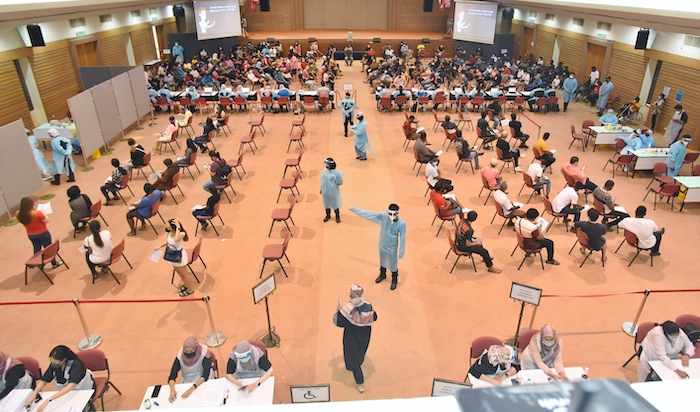 Some 1,500 residents received their vaccinations in the centre that day. Selangor Menteri Besar YAB Dato' Seri Amirudin Shari visited the centre to assess the situation, and praised the initiative to help combat the pandemic. This vaccination exercise also received widespread coverage in the media.
Local residents are happy that a vaccination centre is now found in their community. Klang Municipal Council staff thanked SGM for providing an ideal venue for a smooth vaccination process. This further strengthens the friendship between SGM and the local council.
After this one-day exercise, SGM Selangor received confirmation from Ministry of Science, Technology and Innovation that it will become a mega COVID-19 vaccination centre (PPV), operating from July 26 till December 31, where it will administer an estimated 3,000 doses daily. This is a sustained efforts to increase the number of people vaccinated.
In becoming a vaccination centre, the SGM Culture Centre is exemplifying SGI President Ikeda's hope that the centre would become the hope in the community and society, which he stated in his message to the opening of the centre in 1998.