On 30 August 2022, at a book donation ceremony held at Han Chiang University College of Communication (HCUC), Vice-Chairman of SGM Penang Ewe Chor Huat, represented SGM, in donating 23 books of the eight volumes of The Complete Works of Hsu Yun-Tsiao as well as 25 volumes of SGI President Ikeda's writings published by SGM, to HCUC. The books were handed over to the school and were received by the vice-chancellor Dr Beh Kok Hooi.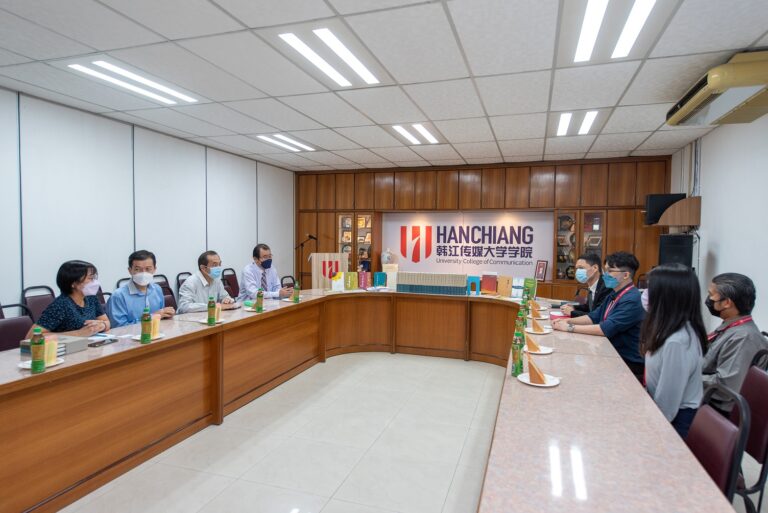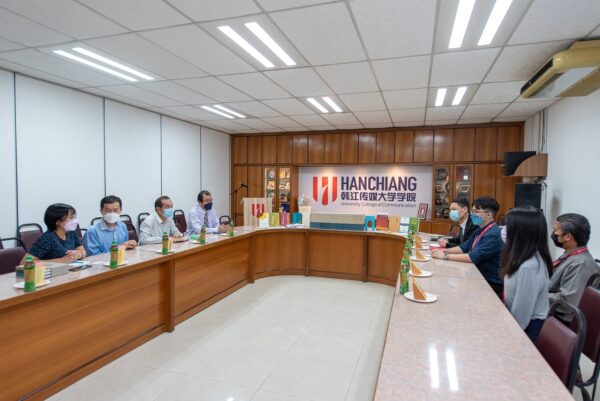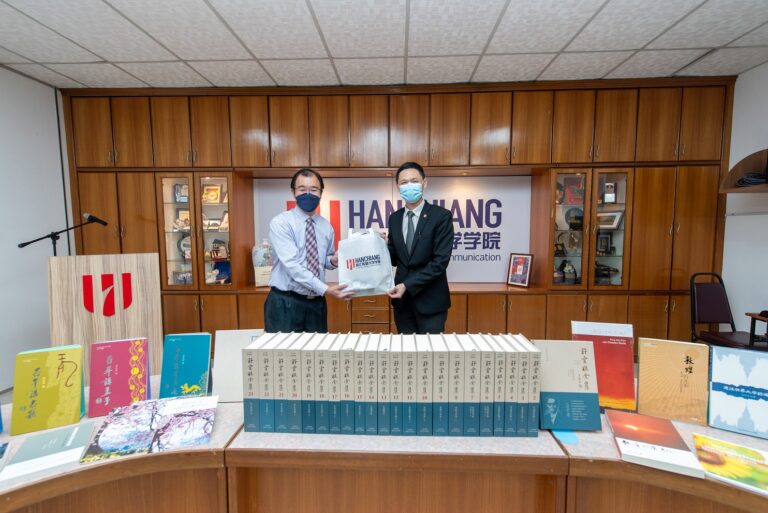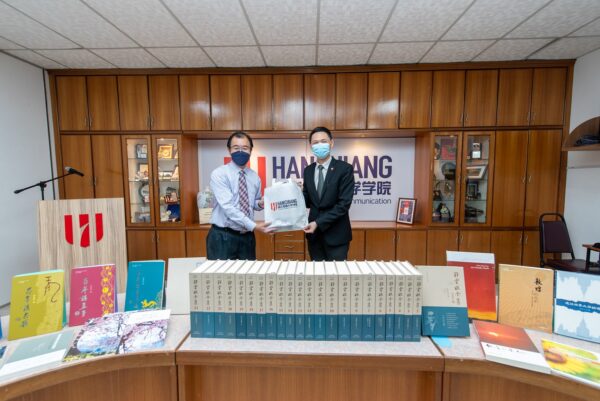 Also present to witness the event were representatives of SGM Penang, Dean of HCUC School of Chinese Studies Dr Yeoh Kim Chuan and the librarian. Dr Beh also presented SGM with a set of "Hanjiang Bainian Shuxi (Hanjiang Centennial Book Series)" which records the history, development, culture and spirit of the three Hanjiang schools for a hundred years.
In his speech, Dr Beh thanked SGM for its lofty and kind deeds, and praised SGM for not being afraid of hardships and taking on the important task of publishing the Complete Works, leaving a valuable cultural inheritance for future generations.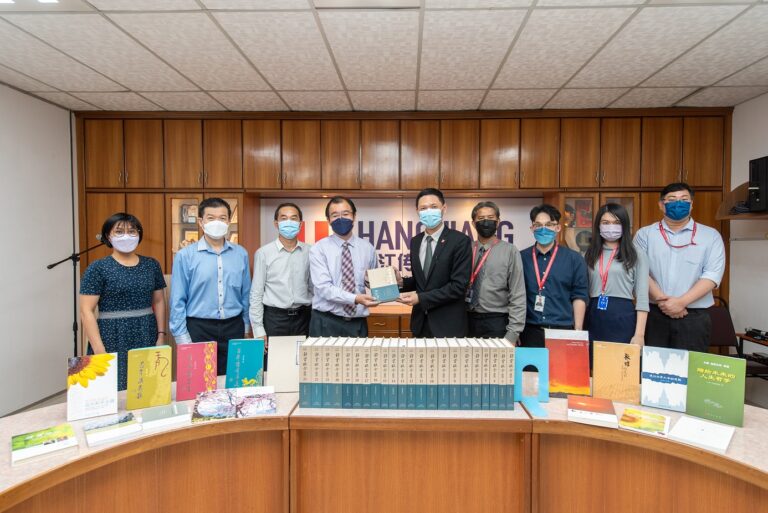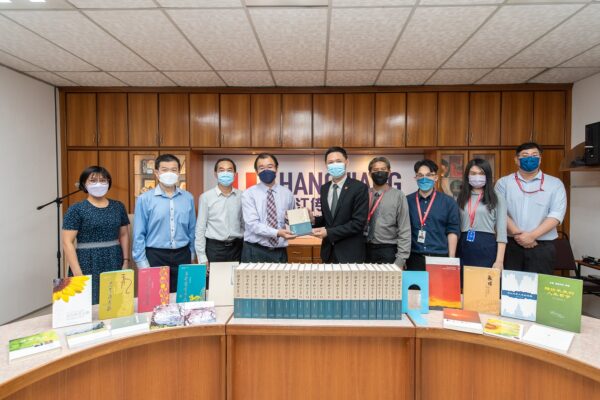 He also said that President Ikeda's works have high research and collection value, which are important resources needed by the school. The Complete Works will not only enrich the collection but also plays an important role in cultivating, educating and guiding students.
The two parties then had an exchange, looking forward to contributing more to society and country together.