After a two-year hiatus due to the Covid-19 pandemic, the National Day celebrations were held with much colour and splendour. On 31 August, 30 SGM youth division members from Kuala Lumpur and 27 youth division members from Negeri Sembilan participated in the National Day celebrations which were held at Dataran Merdeka (Merdeka Square) and Seremban City Council field respectively. The king and queen of Malaysia, Yang di-Pertuan Agong Al-Sultan Abdullah Ri'ayatuddin Al-Mustafa Billah Shah and Raja Permaisuri Agong Tunku Hajah Azizah Aminah Maimunah Iskandariah also attended the joyous celebration at Dataran Merdeka.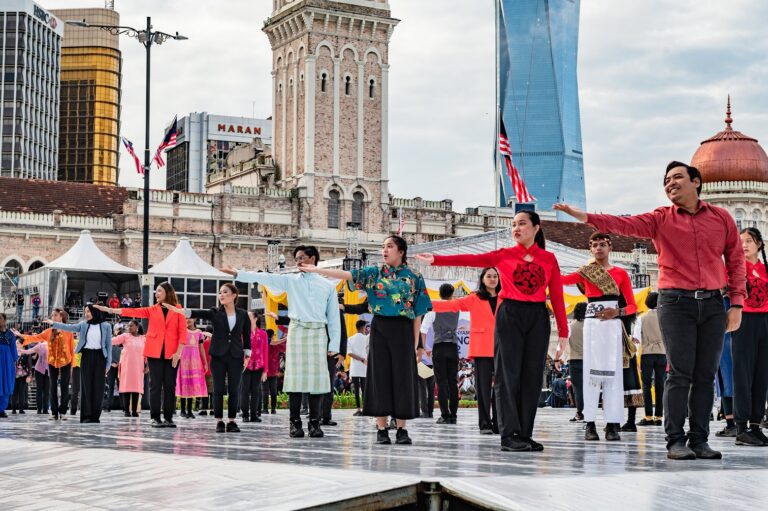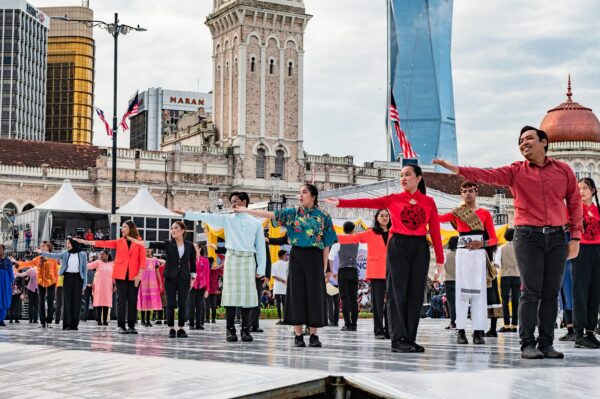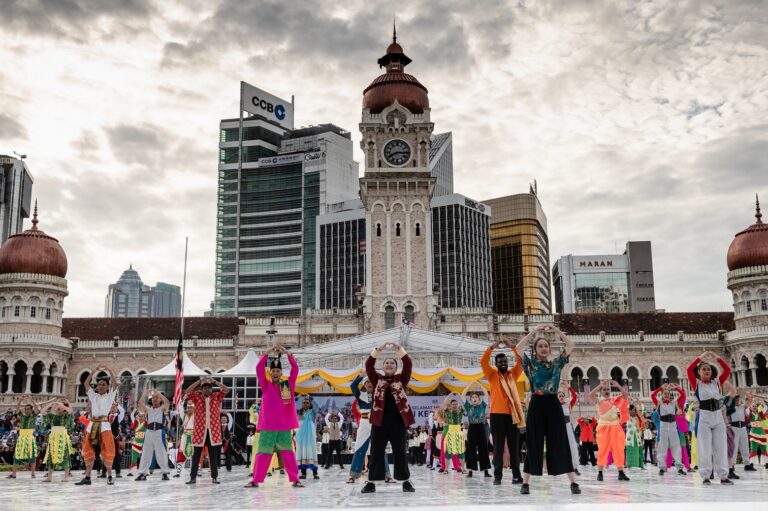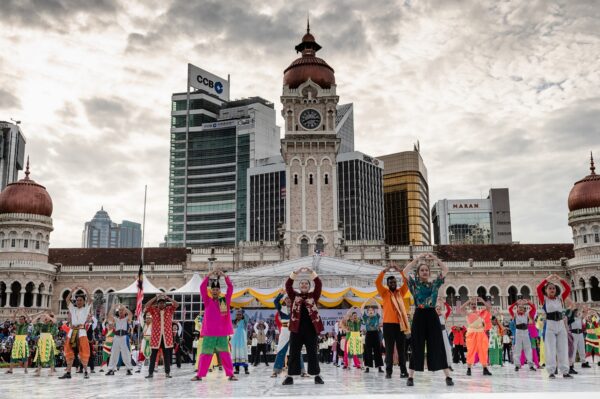 Themed "Keluarga Malaysia Teguh Bersama" (Malaysian Family Stronger Together), the celebration portrayed an appreciation for our pluralistic society and the determination to overcome the various challenges the pandemic had posed including the tough economic times. SGM Kuala Lumpur youths members were part of some 400 performers gathered by the National Department for Culture and Arts (JKKN) to present dance performances to three songs on stage. Meanwhile, the Negeri Sembilan youths joined a 15-minute dance performance depicting how Malaysians overcame various differences to achieve unity.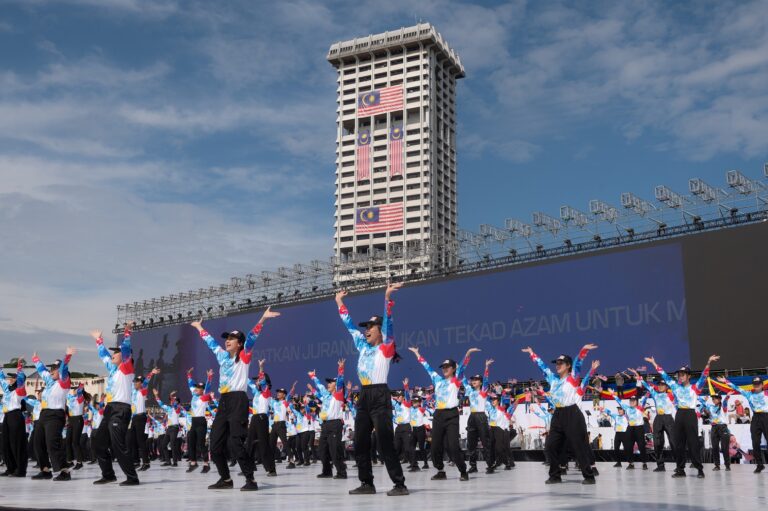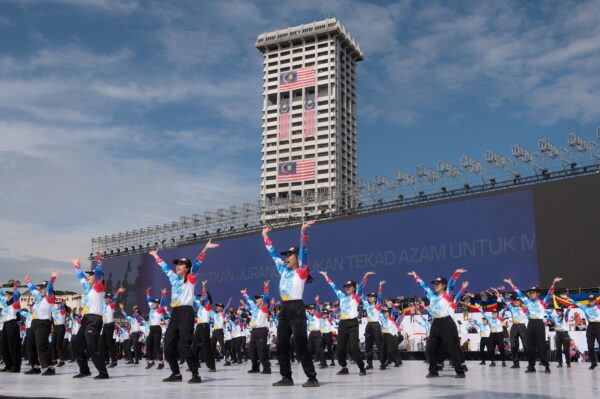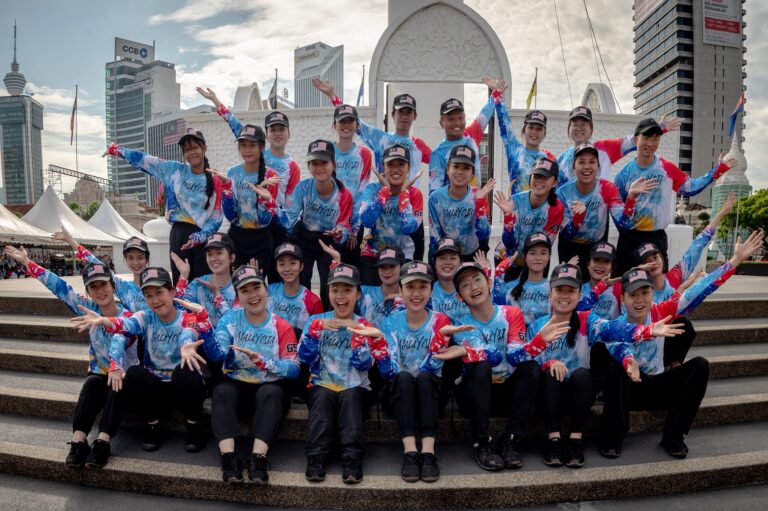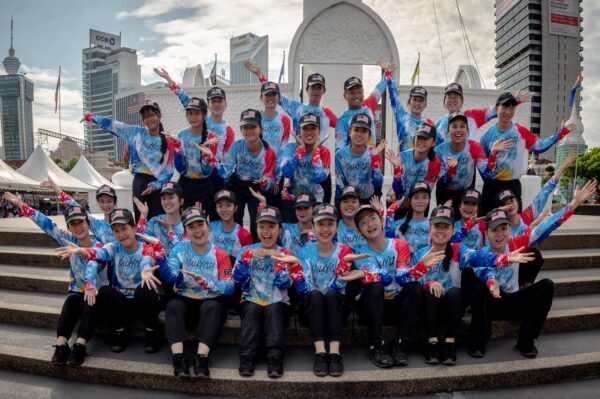 When interviewed, JKKN director-general Tuan Hj Mesran Mohd Yusop praised SGM youth division members for their commitment and discipline throughout the entire event. He also said that he had known SGM for a long time and has full confidence in SGM youths' performance. 
Performer Cheok Chee Yong from Negeri Sembilan said that joining this performance enabled him to strengthen his faith and his conviction in overcoming any obstacles no matter how immense they are.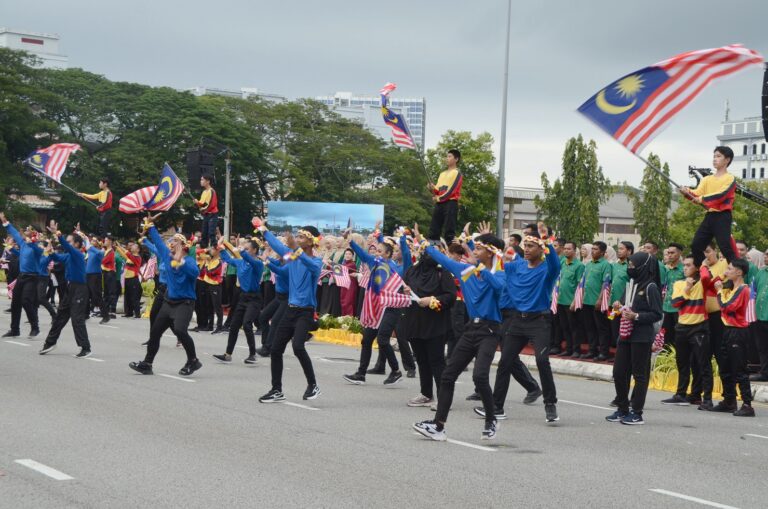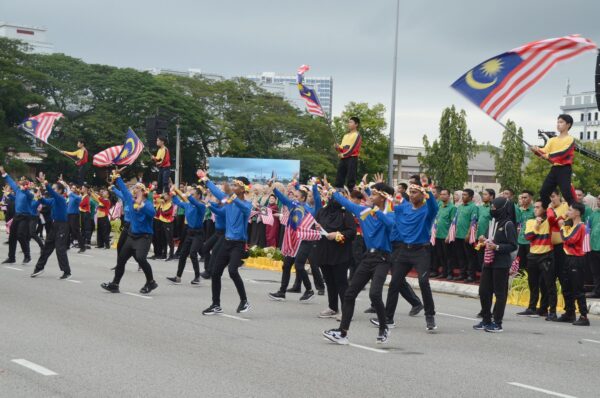 Performer Chan Wing Yan from Kuala Lumpur said although she had only joined the culture group for three years, she is grateful to have developed many new friendships.
Trainer cum performer Soh Jun Onn from Kuala Lumpur said, this year, the dance routine was the most difficult and the preparation time was the shortest. However, giving their best, the team was able to overcome their difficulties to gain victory.