SGM Penang organised "The Hope-filled Art of Martin See Tho" exhibition at the SGM Penang Culture Centre from April 7-21, 2018, showcasing 23 pieces of digital art by the late Martin See Tho.
Martin suffered from the incurable, degenerative disorder Machado-Joseph Disease. Gradually he lost his ability to balance himself, move, speak and even swallow. He became wheelchair-bound at the age of 32.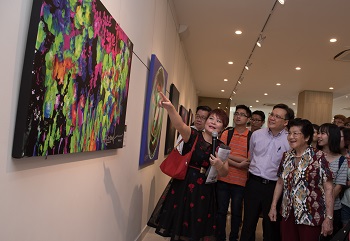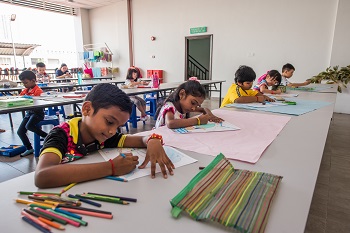 He had once thought of ending his life. However, at 36 he learnt how to create art by using a computer. Since then, until he passed away at age 40, he worked in this field, leaving behind 160 pieces of digital art, each one imbued with strong life-force.
The opening ceremony of the exhibition was held on April 7. The vice-chairman of SGM Penang, Tan Kar Bin, in his speech, commended Martin's short but outstanding life, in which he created limitless value. He encouraged the audience to treasure life and live with courage and hope.
Present at the exhibition was Martin's widow Sandra Choo, who shared her life experience with the audience. There was also a colouring contest for the children who participated actively, showing their imagination in creating colourful pieces of artworks.