On 16 September, SGM participated in an interfaith seminar titled "Seminar Masyarakat Majmuk: Serumpun Bak Serai, Sesusun Bak Sirih 2023" (Seminar on Multiracial Society: Unity is Strength 2023) organised by the Selangor Islamic Religious Department (JAIS) at Dewan Syarahan dan Muzakarah Islam in Shah Alam. Some 150 people, including academicians, participated in the seminar.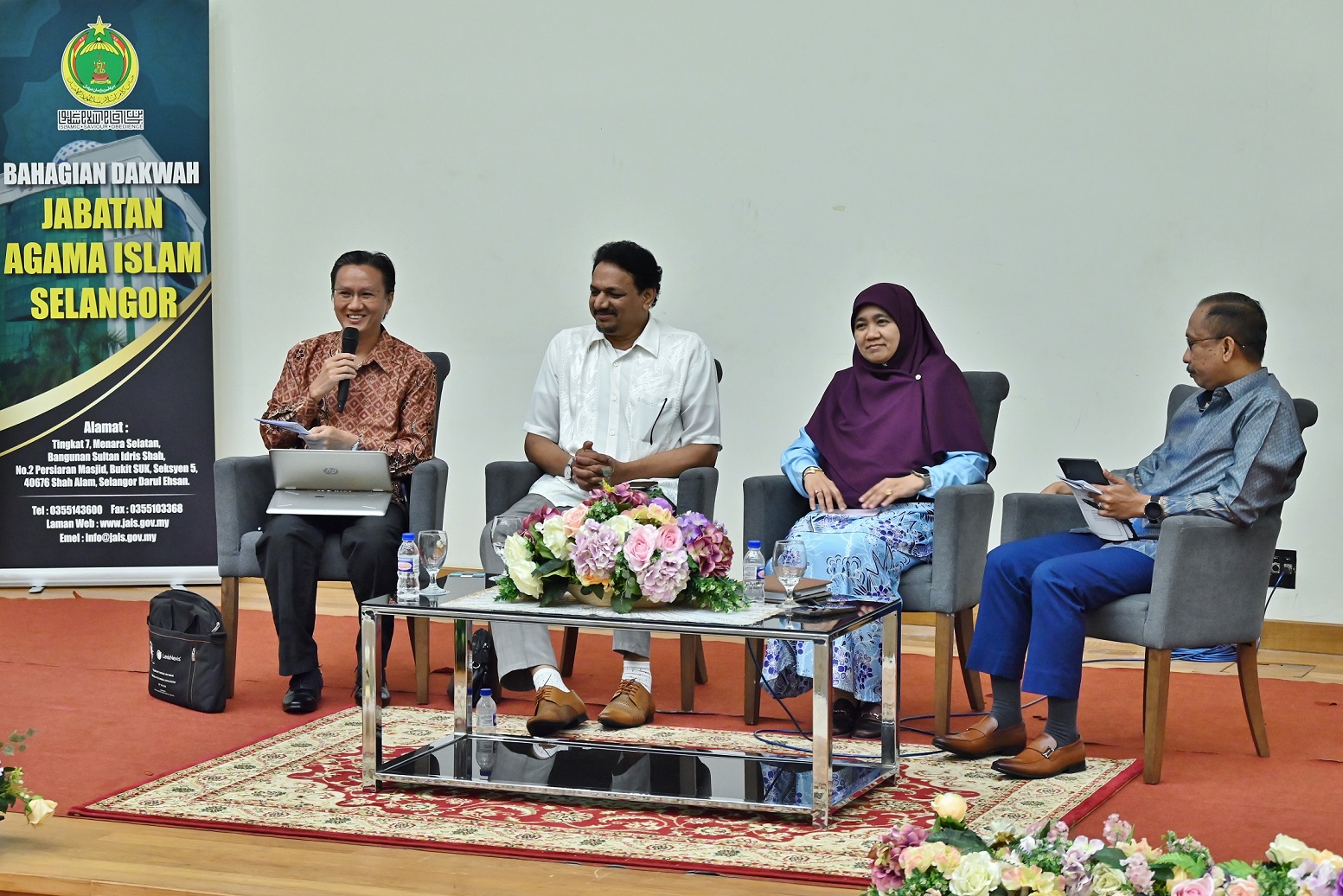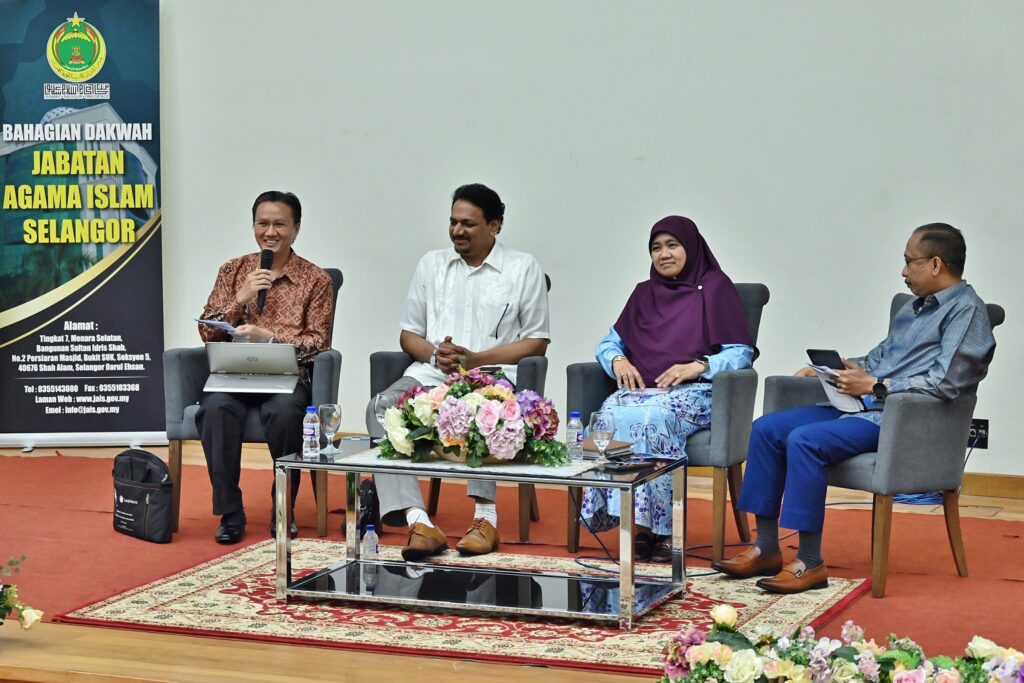 The seminar featured a forum where representatives from three religious associations were invited to discuss the challenges in achieving unity in a multiracial society. SGM secretary-general Tan Leng shared that realising peace worldwide is hampered by the three poisons of greed, anger and foolishness, as Buddhism teaches. He emphasised the importance of engaging in open dialogues and respecting the dignity of all lives.
Thurai Chantheran from Malaysian Organisation for Hindu Knowledge, Science, Heritage and Art (MOHKSHA) echoed the thought, stating that the concept of the three impurities in Hinduism refers to egoism, negative actions and illusion. He stressed that one should not establish superiority over others.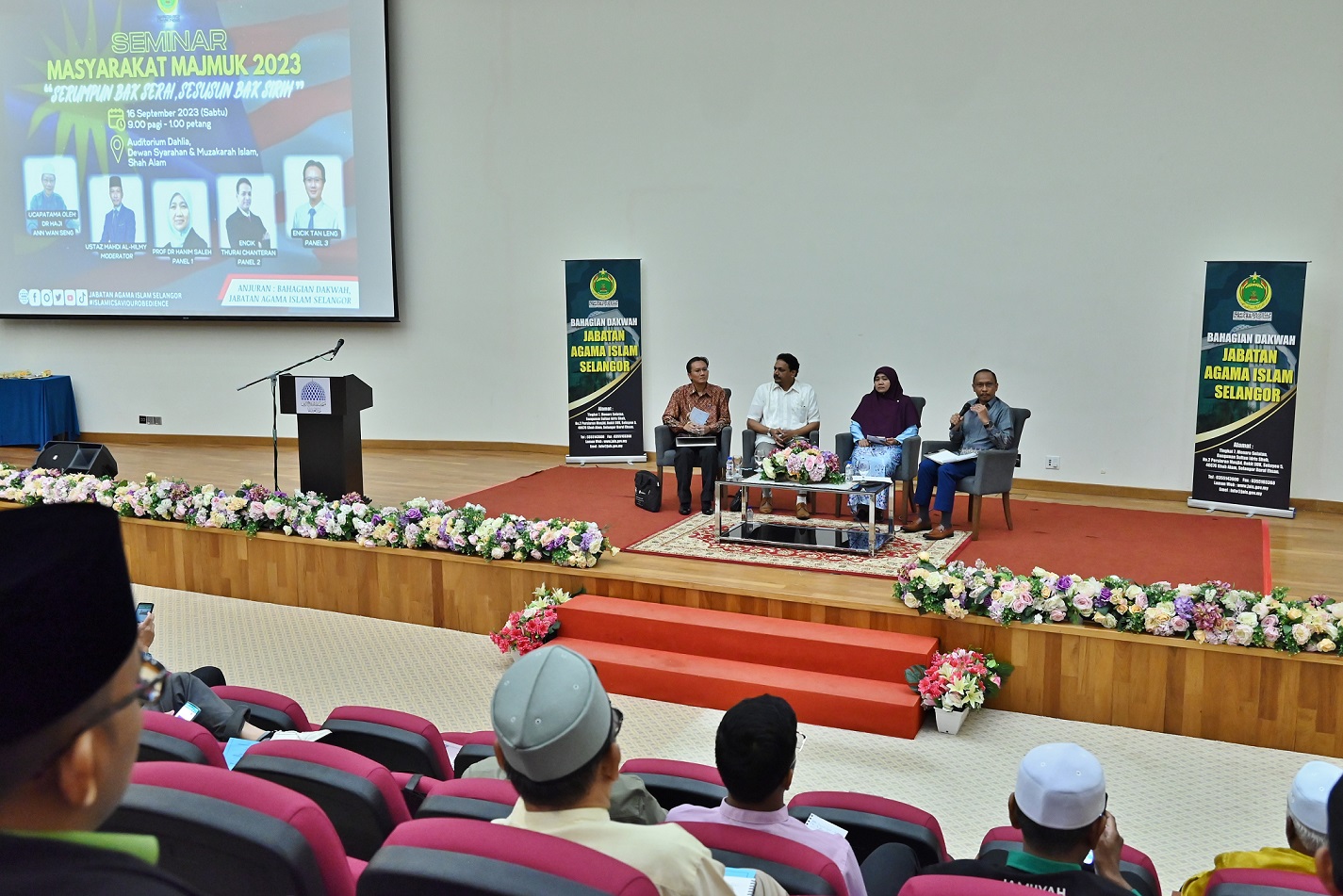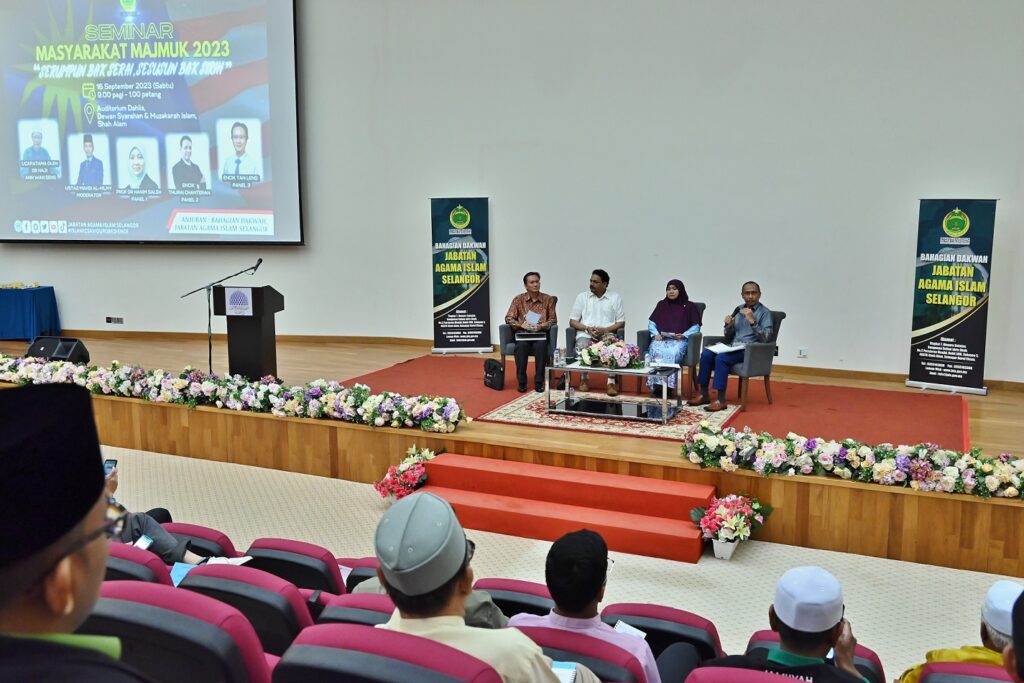 The Muslim faith was represented by Pertubuhan IKRAM Malaysia vice-president Prof Dr Hanim Salleh. She said the Quran also highlights the importance of finding the common ground between individuals in achieving unity. She added that cross-cultural activities in schools will promote understanding among different ethnic groups and minimise biasness.
The seminar was officiated by the Exco for Islamic Affairs and Innovation Dr Mohammad Fahmi Ngah while the forum was moderated by Ustaz Mahdi Al-Hilmy Arshad, an officer from JAIS.