SGM Pahang collaborated with Hospital Tengku Ampuan Afzan, Kuantan (HTAA) to organise a blood donation campaign on October 29 at the SGM Pahang Culture Centre.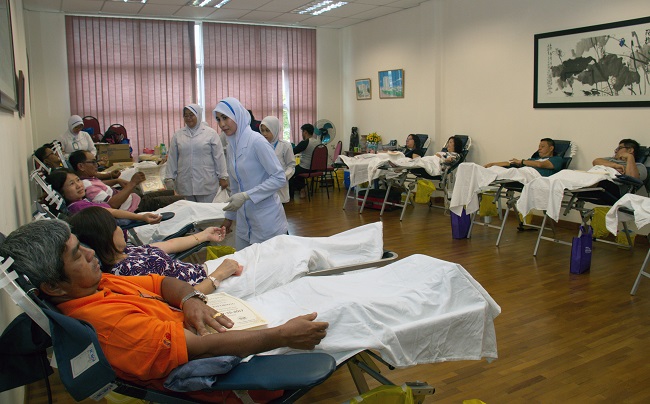 The aim of the event is to replenish the blood supply at HTAA, receiving strong support from the local community which is crucial to maintain a steady supply of blood. More than 200 people registered for the campaign which resulted in the collection of 157 bags of blood.
The campaign is essentially the manifestation of compassion and humanity. Donating blood is not only good for our blood circulation but also helps to save lives.