As part of its Science Week activities, SK Ayer Keroh, Melaka invited SGM Melaka to jointly-organise the "Seeds of Hope" exhibition in the school from September 19 to 21, 2017.
The school sent 20 Primary Six students for training so that they could explain the contents of the exhibition to other students. With an eager learning attitude, they also watched the film A Quiet Revolution to understand the importance of environmental protection.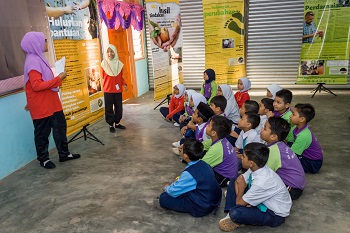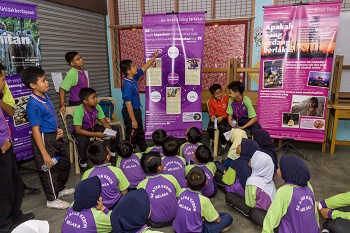 After viewing the exhibition, the students expressed various impressions:- "It has changed my heart, offered me an opportunity and experience to sharpen my intellect"; "We should love this world as we love ourselves"; "I came to know many animals which are not found in Malaysia"; "I will be more concerned about protecting the environment and various types of animals and I also learnt about the importance of cooperation" and "I was very nervous when I first started to narrate but later I became confident and brave."
The principal and teachers of the school praised the content of the exhibition which has high educational values. They expressed hopes of further cooperation with SGM. A total of 555 people viewed the exhibition.