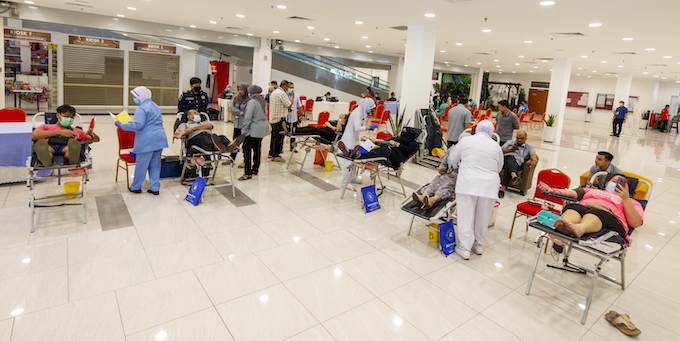 On September 29, 2020, SGM Negeri Sembilan worked with the Seremban City Council (MBS) and Sunrise MCL Land Sdn Bhd to organise a blood donation campaign at the City Council building, for the purpose of replenishing the blood bank at Hospital Tuanku Jaafar in Seremban.
In his opening speech, the Seremban mayor Dato' Zazali Salehudin mentioned donating blood benefits all and hoped more people will engage in this campaign. Meanwhile, SGM Negeri Sembilan chairman Dato' Chong Khin Sang stated this campaign is an act of giving back to the community, and at the same time, promotes altruism.
This campaign successfully collected 143 packets of blood. Donors included 39 students from Kolej MARA Seremban.