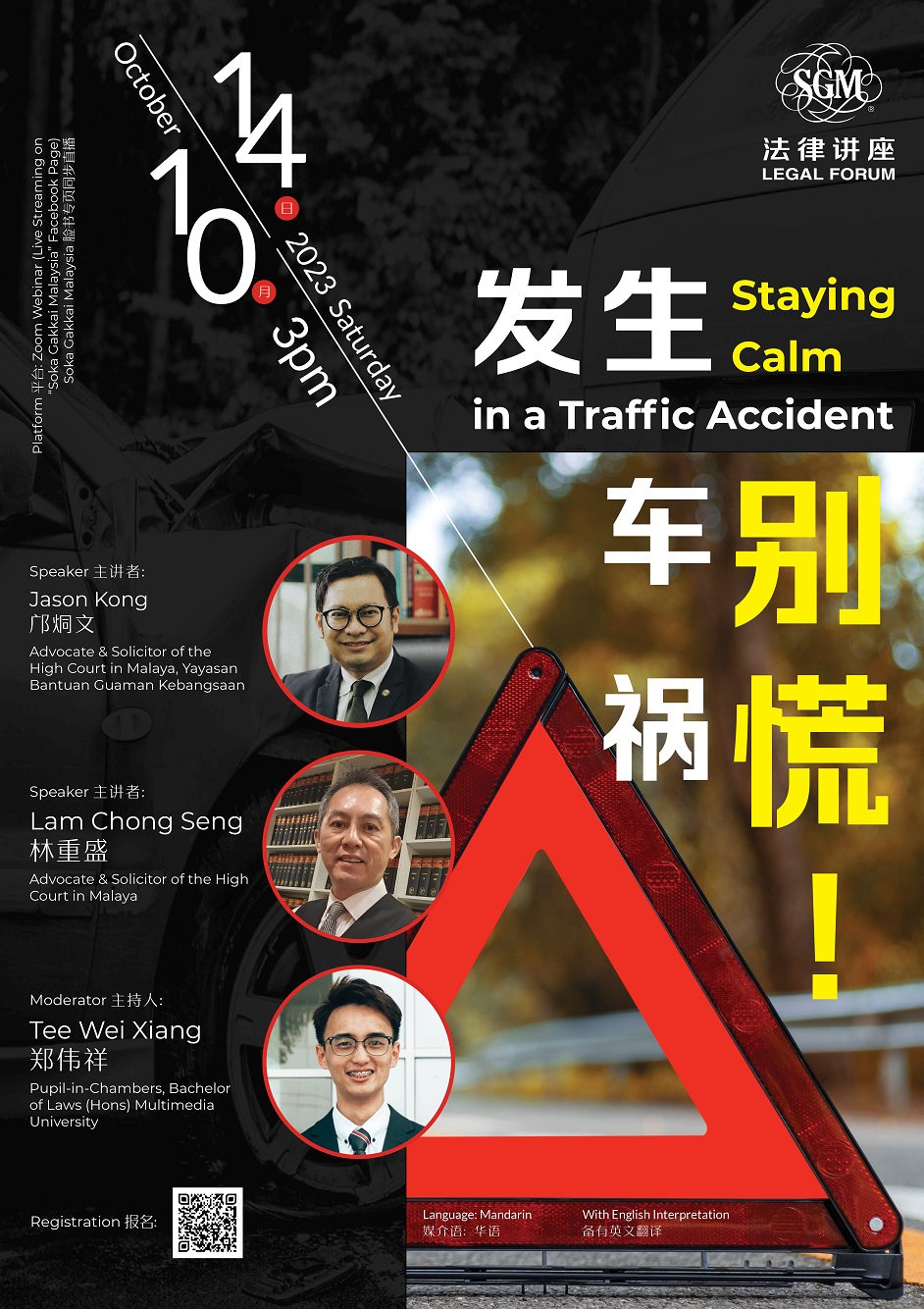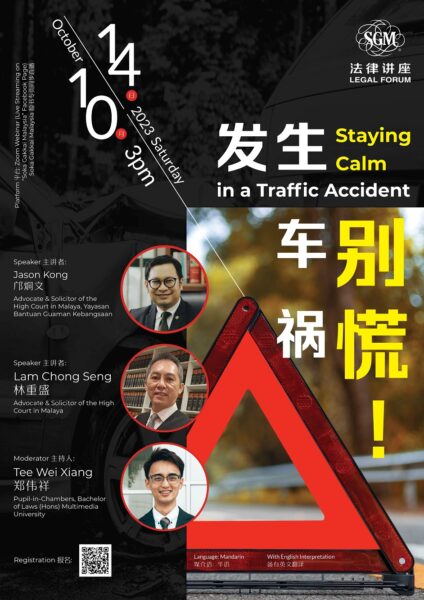 What to do when a traffic accident happens?
Should you have any questions for our speakers on this topic, you may submit them through the registration form.
Feel free to share this event with your family and friends.
Date: 14 October 2023 (Saturday)
Time: 3 p.m. (Login at 2:55 p.m.)
Platform: Zoom Webinar + Facebook Live Streaming
Medium: Mandarin (with English Interpretation in Zoom Webinar)
For more information, please WhatsApp Ms. Christal Mak.