In order to promote Sustainable Development Goals (SDGs) which are scheduled to be achieved by 2030 and in accordance with Kempen TinDAK initiated by The Johor Women's League (JEWEL), SGM Johor organised the "Stand Up and Tindak: I am the hero of my body" event on September 8, 2018.
JEWEL, Southern University College (SUC) and Johor Women's Development Department were the co-organisers. The event was prepared by some 80 youth from SGM Johor Student Division and SUC, attracting around 150 parents and children.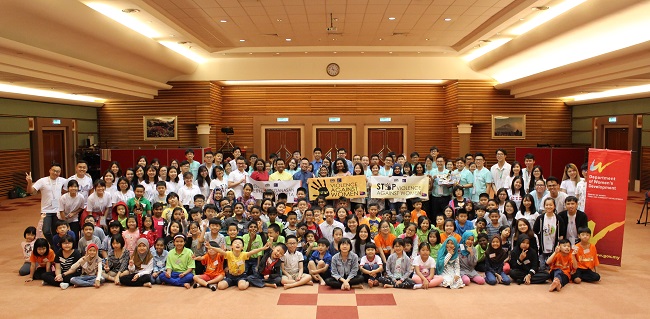 On the same day, various activities were held including a drama featuring ways for children to protect themselves from being abducted and JEWEL representatives even did a demonstration on the spot. In addition, a pop-up book workshop was also held to show the children that they definitely have the ability to protect themselves. Director of Johor Women Development Department, Mohd Ali bin Taib was also present to show his support.