From May 25 to June 30, together with JETH Fine Art, SGM organised the retrospective of Malaysian senior artist Dato' Tan Chiang Kiong at Soka Exhibition Hall of Wisma Kebudayaan SGM. Entitled "Unforgettable Journey – Tan Chiang Kiong Retrospective", the exhibition was Tan's first retrospective to be held in Kuala Lumpur, featuring around sixty artworks.
Tan, 87 years old, graduated from the National Taiwan Normal University in 1961 and has taught art at Chung Ling Private High School in Penang for 55 years, nurturing thousands of students. At present, he is still teaching and creating artworks.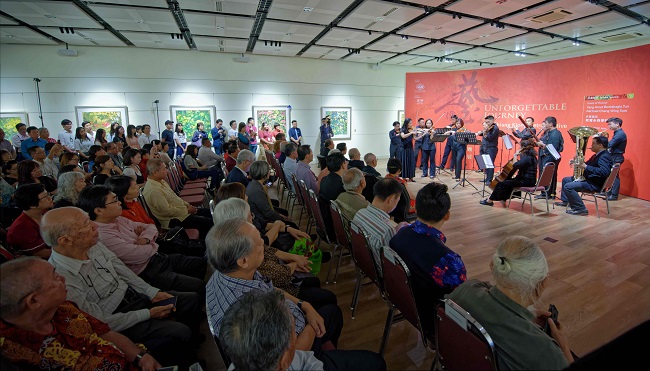 Well-grounded in the art traditions of the Oriental and Western worlds, he is also highly-proficient at using various techniques and mediums such as stone-rubbing technique, watercolour, acrylics and oils. However, despite being adept at these, he is never drawn to specialise in just any one way, method, movement or locality, preferring to experiment further in his own interest. His creative approaches have resulted in creating trademark art styles which include the merging of Eastern and Western art practices to enhance the portrayal of the spirit of Chinese culture through Western art and artworks imbued with philosophy or religious teachings.
While focusing on education and creating art, Tan also served as a committee member of the Penang State Museum and Art Gallery as well as the vice-president of Penang Art Society. He is also the co-founder of the Penang Watercolour Society and was founding vice-president.
In his welcoming remarks, SGM General Director Koh Sia Feai expressed his admiration of Tan, highlighting his tenacity, perseverance and great contribution to the fields of arts and education despite being at an advanced age. Mr Koh also commended Tan's determination to keep on painting works that give viewers hope, courage and joy.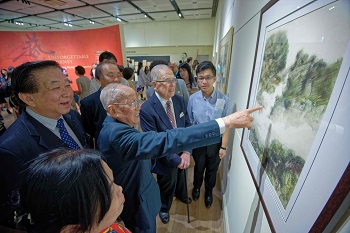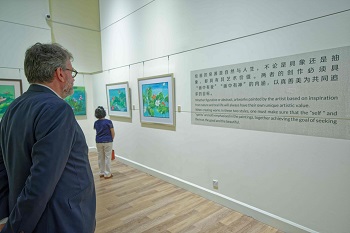 On hand to officially open the retrospective was former Senate president and Cabinet minister Tun Michael Chen Wing Sum, a Chung Ling alumnus himself. In his speech, he applauded Tan's ability to create artworks in a harmonious combination of Eastern and Western art styles, a task not many artists could take on successfully. He hoped to see more local artist combining these styles to create better artworks and gaining the recognition they deserve.
In conjunction with the opening of the retrospective, an art catalogue entitled "Unforgettable Journey – Tan Chiang Kiong Retrospective" was also launched. Also attending the opening ceremony were dignitaries such as the Ambassador of Belgium to Malaysia, HE Pascal H. Grégoire; the principal of Chung Ling Private High School, Mr Ng Jooi Seah, and artists Dr Choong Kam Kow, Dr Cheah Thien Soong and Cheah Yew Saik.