SGI President Daisaku Ikeda wrote: "The emotion generated by a work of art, be it poetry, painting, or music, may be that tangible, unquestionable feeling of a broadening of the self. It is a feeling of fullness, borne from a mysterious rhythm, a kind of flight toward the infinite, lived as a sharing, an exchange, whose source is our interior world."
Culture enables people of different backgrounds to come together for the sake of peace, and create a new path for the happiness of humanity.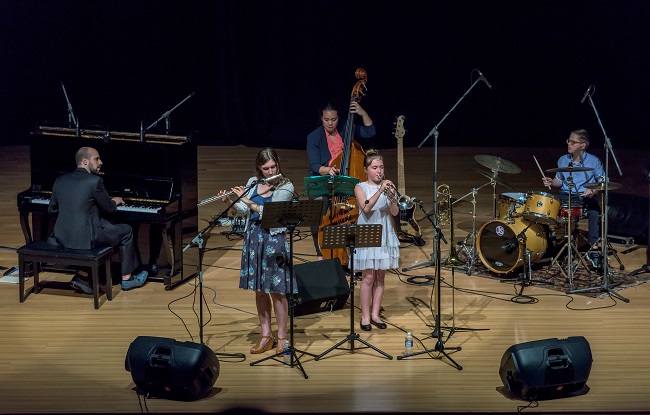 On May 2, 2017, the Embassy of Switzerland in Malaysia, Soka Gakkai Malaysia (SGM) and the World Youth Jazz Festival (WYJF) co-organised a jazz concert by the Claude Diallo Quintet, a noted youth jazz band out of Switzerland. The event, sponsored by JUST International AG, a Swiss corporation that specialises in body care and cosmetic products, was held at the auditorium of Wisma Kebudayaan SGM, and is part of the Swiss Week.
SGM President Michael Kok said that SGM promotes cultural activities for the sake of building bridges of friendship between peoples and foster heart-to-heart bonds. He expressed hopes that this concert will promote greater mutual understanding and friendship.
The quintet is headed by Claude Diallo, jazz pianist, and other members are Sophie Bright (12 years old) on trombone, Luca Schambeck (15 years old) on drums and Kristina Bright (20 years old) on flute. They were also joined by local bassist Marina Zaini.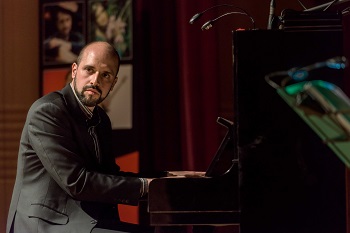 They performed, among others, jazz classics such as Bernie's Tune and I'm Getting Sentimental over You, an instrumental version of the popular song You Make Me Feel So Young, and Samba di Georgio. The band also performed Lost in Kuala Lumpur, a light and lively tune composed by Sophie Bright herself. Their performance received encouraging response from the audience.
After the concert, Swiss ambassador to Malaysia HE Micheal Winzap thanked SGM for hosting the concert. Claude Diallo also expressed his appreciation to SGM, adding that he had heard much about the SGI from his friend, multiple Grammy award-winning jazz maestro Herbie Hancock. JUST International representative Ilya Malikov also praised SGM's efforts in promoting peace through culture.