In 2022 SGM had organised a series of talks titled "Beyond the Visible: Stories of Aspiring Young Artists" on Harmoni Soka Art and Culture's Facebook page. On 31 December 2022, SGM invited illustrator Wong Lai Wah to share her artistic journey.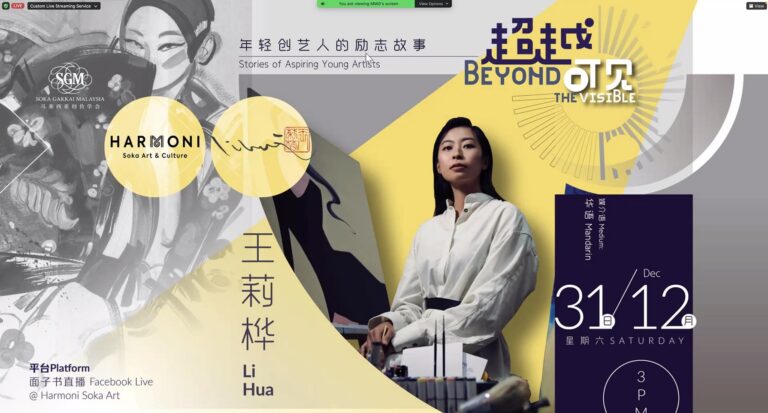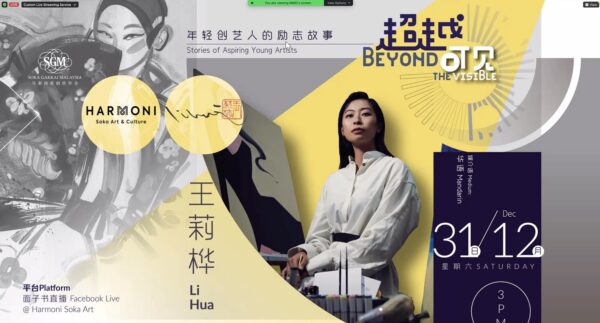 Since 2011, Lai Wah has combined flowing watercolour and Chinese calligraphy to create her unique style of lithe fashion silhouettes and paintings. This distinctive nature of her work has attracted major international fashion brands to collaborate with her. She has also held many art exhibitions at home and abroad. Besides that, she is also a lecturer at a fashion design college and runs workshops.
She shared the opportunity and inspiration of stepping into the art world, the challenges of managing her brand and the motivation to persist in creating art. She also encouraged those who are interested in arts to have clear goals and directions in creating works, to persevere in enduring hardships and to be enthusiastic in order to create their own brands of artworks.

Lai Wah then gave a painting demonstration and presented her creations to be used as wallpapers for mobile phone.
The talk can also be accessed HERE.