On December 25, 2020, the SGM Hope Fife-and-Drum Corps (also known as Kiboo Koteikitai), held an online commemorative meeting to celebrate its 39th anniversary. This meeting also coincided with its sixth nationwide general meeting which is held every five years. Some 300 corps members participated in this meeting that carried the theme "Commence the Victory of a Peaceful Century with the Advancement of Kotekitai Sisters!"
Towards welcoming this significant day, corps members overcame various challenges and held online practices, following which they presented two culture performances prepared by several states.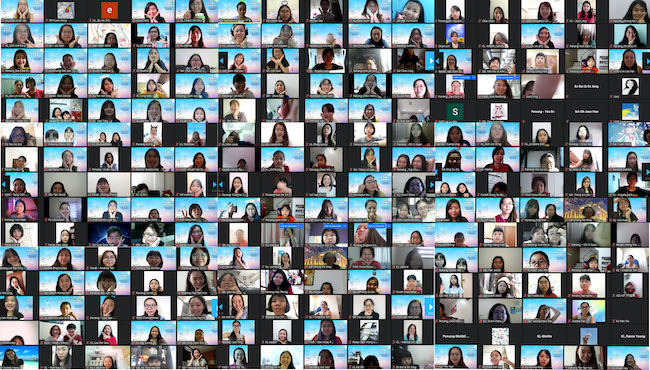 The meeting also welcomed its newly-appointed national leader Ang Ee Xin, a vice-leader and eight state leaders. Ee Xin announced a five-year plan for the corps and direction of its activity in 2021, which focuses on elevating each member's technical skills and faith.
Together with former national leader Chan Sook San, Ee Xin also shared key points on accomplishing a great human revolution with participants in accord with SGM's vision towards 2030 for "every single person to show victorious proof of our own human revolution."
Their new song "Mission" was also released on that day, encouraging all members to give their all in accomplishing their mission as angels of peace. Later, graduating members and several current members also shared their victorious reports and resolutions, fully exemplifying the spirit of "set clear goals and never give up."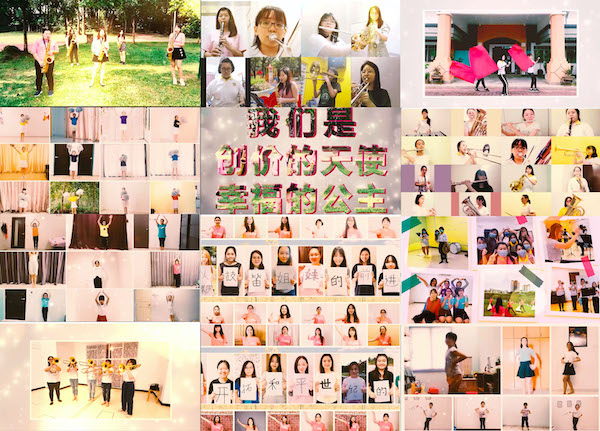 In her speech, SGM women's division leader May Chan stated that many SGM young women's division leaders also received training in the corps, and expressed her expectations towards the members. She then shared the seven essential teachings of hope by SGI President Ikeda, hoping that all members would establish their own vow for kosen-rufu, achieve total victory and spread the message of hope to people around them.
Towards the next general meeting and year 2030, corps members are determined to make firm steps forward, illuminate others' lives and live a bright life of shared struggle with the mentor.