On 4 December 2021, SGM held the Second Headquarters Leaders Conference cum Region and Above Leaders Training Course in celebrating 18 November, Soka Gakkai Founding Day and the 30th anniversary of Soka Gakkai Spiritual Independence Day. In total, some 1,100 central leaders attended this online meeting.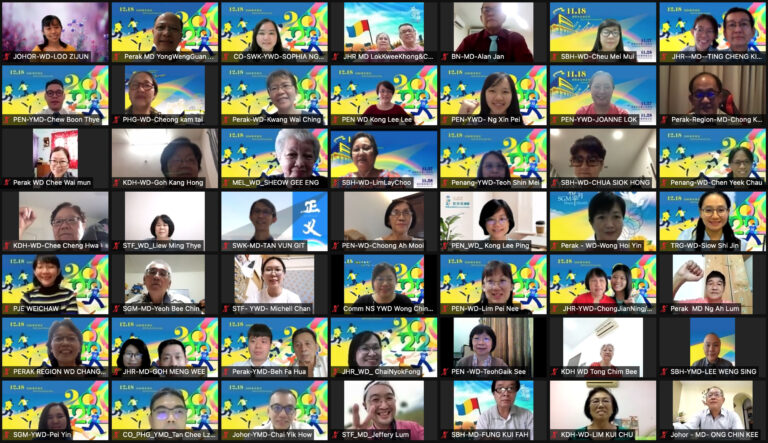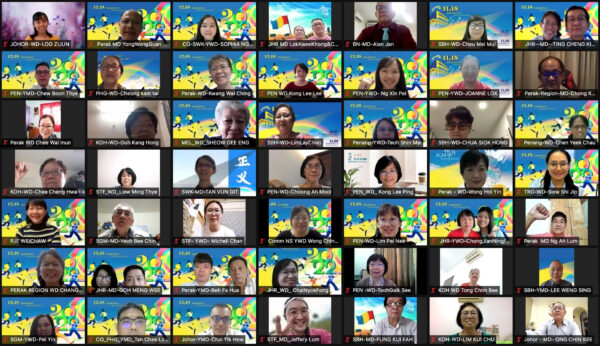 In his message, SGI President Ikeda encouraged the participants that those who have "tirelessly striven for the happiness of others and the welfare of society" amidst the pandemic "will ultimately enjoy happiness without fail." President Ikeda called on them to continue chanting the daimoku of supreme joy and be the light that imparts hope to illuminate the community with our youths in the vanguard.
In response to the mentor's call, besides announcing that 2022 will be the Year of Youth and Dynamic Progress along with activities and directions of the year, SGM has come up with the tagline "We arise! Be the light of hope!" to encourage and inspire every member.


SGM General Director Koh Sia Feai reported on the organisational progress and situation in 2021. In efforts to achieve a Youthful SGM in 2002, SGM has set a target of achieving 5,000,000 dialogues and the shakubuku of 12,631 youth, with the youth serving as the main force of action in 2022.
SGM young women's division leader Lee Kam Yit explained the action plan for achieving a Youthful SGM while sharing her own and other members' victory reports.


Furthermore, the meeting also announced national newly-appointed leaders, including SGM youth division vice-leader Tan Jun Kong, SGM young men's division leader Chang Chung Bin and SGM young men's division secretary Siow Yoon Kee. An elaboration on the significance of the 30th anniversary of Soka Gakkai Spiritual Independence Day was given, followed by the launching of the new SGM website and members portal.
Mr Koh also called upon all members to strive and advance towards our goal in unity, once again creating a new history of kosen-rufu.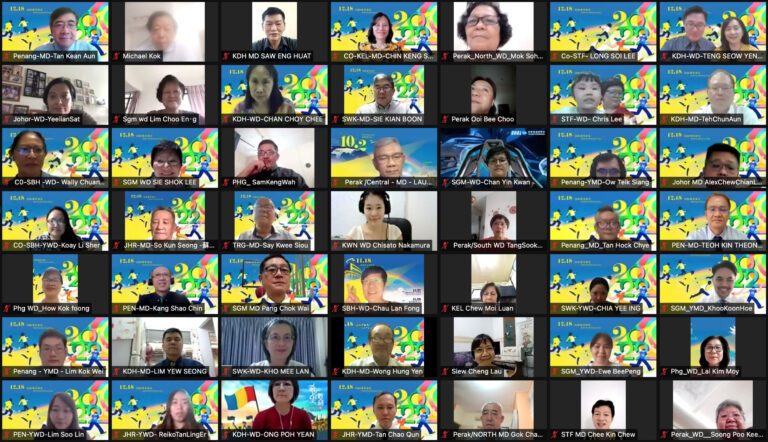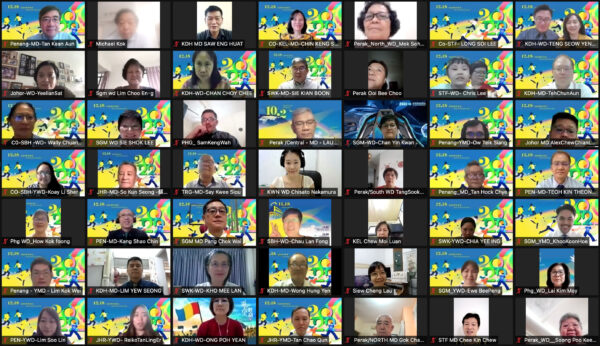 After the meeting, all states carried on with further leaders meetings to deliver key messages to the frontline leaders. In addition, a training course was held to deepen the participants' faith in advancing towards achieving a Youthful SGM by 18 November 2022.