The Qing Ming Festival is a traditional Chinese festival for commemorating those who have passed on. In conjunction with this, SGM centres all over the country held Qing Ming memorial prayer meetings in March and early April. Around 2,200 people attended these meetings.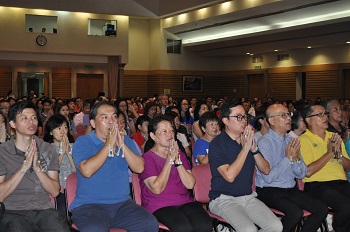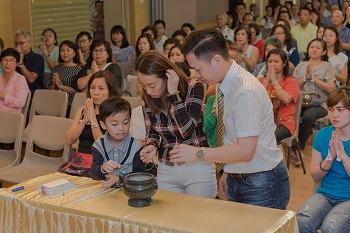 SGM members chanted daimoku and recited the "Expedient Means" and "The Life Span" chapters of the Lotus Sutra. Wholeheartedly exerting ourselves in faith is the best way of repaying our debts of gratitude to our parents and enabling deceased ancestors to attain Buddhahood.
In the meetings, senior leaders provided an in-depth explanation of repaying debts of gratitude and further affirmed that the Lotus Sutra is the highest teaching of filial piety. Dedicatedly practising this sutra will allow the deceased to achieve the life-state of Buddhahood.