On 29 April, SGM hosted an online art talk for the exhibition titled "Expedition of Fire: A Ceramic Art Exhibition." About 420 individuals were present.
The talk was hosted by SGM curator Vicky Ho Pei Ying, while the speakers were Cheah Yeow Seng, Ng Foo Cheong and Tan Vooi Yam, whose artworks were displayed in the exhibition. The speakers, all of whom graduated from Kuala Lumpur College of Art, insisted on using local clay in their works. They shared how they embarked on the journey of ceramic-making, their thoughts on creating ceramic products, as well as the creative concepts behind their exhibited works.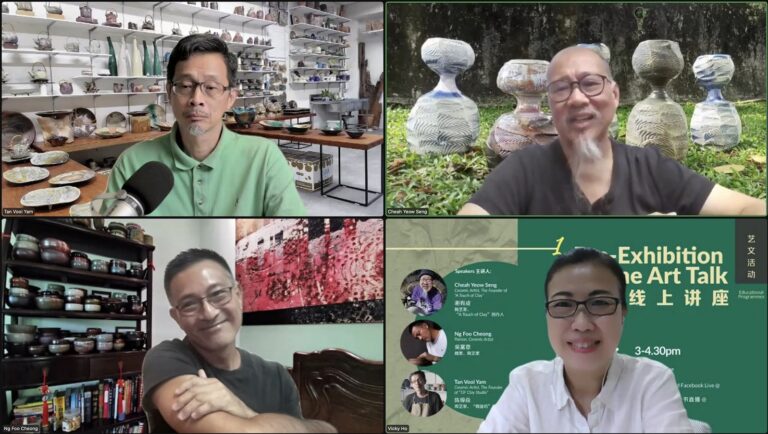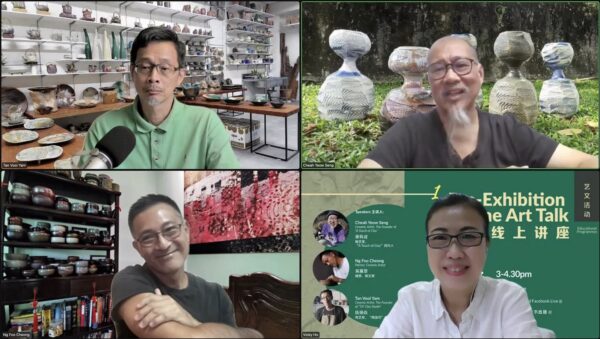 Cheah hoped that his artworks would inspire visitors to coexist with the Covid-19. Meanwhile, Ng shared the joy of making a tenmoku teacup during the pandemic. Tan, who comes from a family of potters, aimed to portray life force through his works.
The three ceramicists also shared their views on the commercial and artistic values of ceramic products. Vicky Ho urged the attendees to visit the exhibition to appreciate the artworks, in order to rediscover the beauty of life and make viewing exhibitions a part of their lives.