Let us welcome the "Year of Soka Victory: Towards Our 90th Anniversary!"
On the first day of 2019, SGM held some 45 New Year's gongyo meetings in venues around the country. In total, around 16,000 people joined this wonderful event.
In his congratulatory message, SGI President Ikeda encouraged the members, together with their family, to "enjoy tremendous good fortune and success in the year ahead, as you advance with the energy and vigour of the rising sun."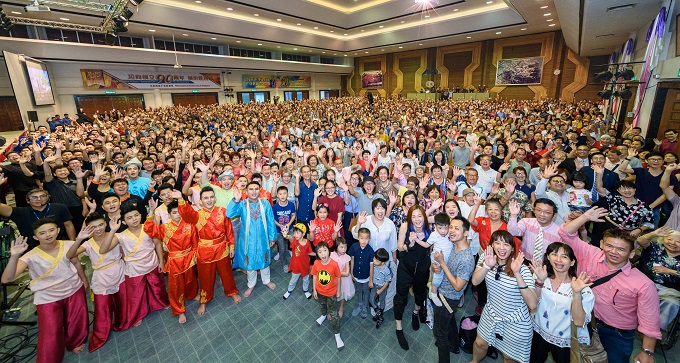 SGM general director Koh Sia Feai attended one of the meetings held at the SGM Culture Centre, Cheras. In his speech, Mr Koh expressed his utmost appreciation to everyone for their effort in expanding the ranks on the path of kosen-rufu. He stressed that all hard work and dedication for kosen-rufu, Buddhism, SGM and other's happiness will surely "remain as the only memory of your present life in this human world." (WND-1, pg 64) He then urged the members to continue moving forward while creating victory upon victory. Just as President Ikeda urged in his message, "let's move forward together in unity and high spirits to make 2019 a year of supreme fulfilment, radiant hope and victory in all our endeavours."
In the meetings, cultural performances further enlivened the atmosphere and motivated the participants to exert utmost efforts to create a historic Year of Soka Victory.