In the SGI, May 5 is designated as the "Soka Gakkai Successors Day." This year, on May 30, some 1,000 SGM high school division (HSD) members gathered online for a commemorative meeting themed "Hope."
Earlier in April, SGM future division leader Siow Yoon Kee and young women's future division leader Lim Lee Fen initiated a human revolution challenge which 158 HSD members around the nation joined. When the meeting started, a video of the members' progress was played. Some were able to communicate better with their families, while some became more confident and were able to challenge themselves to read everyday. In the meeting, the participants sang "Ode to Joy" in German to express their joy at overcoming their challenges.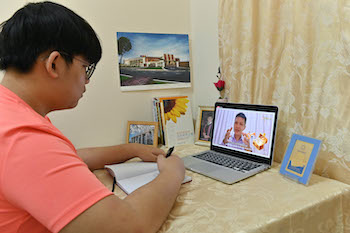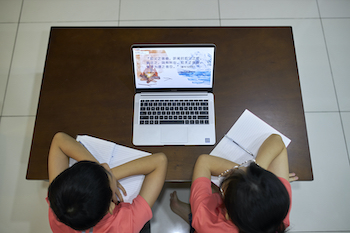 Loo Pey Yi from Pahang shared her victory report of overcoming insomnia. Following that, Yoon Kee discussed the power of chanting daimoku and performing gongyo using engines as an example. He also encouraged the members to utilise daimoku and gongyo, the key to muster the limitless life force that has been in their life and achieve all their goals.
Later, SGM women's division leader May Chan urged the participants to practise the seven guidelines given by SGI President Ikeda to the future division. She also encouraged the members to emulate Nanjo Tokimitsu's spirit – manifesting strong determination and perseverance. She also expressed her high expectations of the members.
After the meeting, Lo Zi Min from Kedah said that she has deepened her faith in the Gohonzon and will strive harder to achieve her goals. Tan Li Zhe, also from Kedah, said that he has set some new goals and will advance valiantly towards achieving them from now on. Meanwhile, Chan Jie Lin from Greater Kuala Lumpur said she was encouraged by those who had overcome their challenges through hard work and that she will do her utmost everyday too.