March 16 Kosen-rufu Day is the day when SGI members reaffirm their vow to strive for kosen-rufu. It is also a meaningful day where members all over the country celebrated throughout the month of March.
On March 10, 2019, Greater KL held an all-leaders at the SGM Culture Centre to commemorate this significant anniversary. In the meeting, Koay Suat Erh, Hon Pue Kuan and Khoo Koon Hoe, who attended the World Youth General Meeting (WYGM) in Japan last year, shared their experiences and vows after a year has passed.
| | |
| --- | --- |
| | |
| KL Setapak | Penang |
| | |
Suat Erh resolved to re-read The New Human Revolution and lead young women's division members to walk on the path of mentor and disciple. Pue Kuan was able to overcome her challenges with the encouragement from her Ikeda Kayo-kai sisters, and as the national Byakuren leader, she vowed to develop the group further and actively carry out home-visits.
Meanwhile, Koon Hoe reflected on the significance of SGM activities. He was determined to strive harder and become the person "to make the mighty flow of kosen-rufu inevitable", as stated in the WYGM youth vow "A Vow to Soar and Surpass Our Mentor."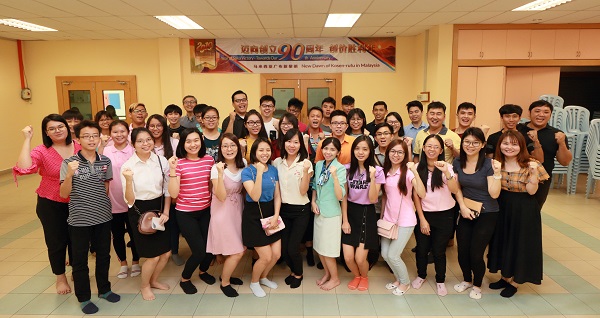 Melaka
On March 3, SGM Melaka held a youth general meeting at its culture centre. Khor Hui Min shared her joy of fulfilling the promise she made ten years ago with President Ikeda, which is to further her studies at Soka University. She also shared her journey of human revolution in challenging herself to achieve this goal. Melaka Zone YMD leader Gan Eng Hong later encouraged the youth to have a stand-alone spirit while protecting and encouraging comrades based on the vow of "a blue deeper than indigo itself."