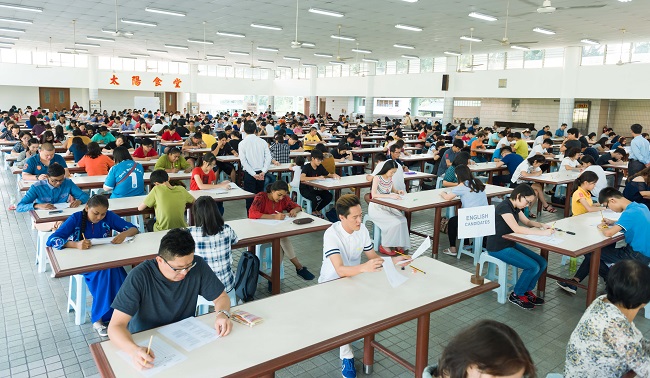 Kuala Lumpur
Study is one of the three pillars of Nichiren Buddhism. In the Gosho, Nichiren Daishonin said, "Without practice and study, there can be no Buddhism." (WND-1, p. 386) With the aim of promoting Buddhist study, SGM held its 2017 Entrance-level Buddhist study examination on December 17, 2017 at 32 locations nationwide, with 1,893 candidates sitting for the exam.
Prior to the exams, seniors-in-faith conducted study and revision sessions with the candidates in their local districts to help them strengthen their understanding of Buddhism.
For this exam, SGI President Daisaku Ikeda sent a message, congratulating the candidates for their efforts in preparing for this exam, stating that this will be a source of boundless good fortune. He also urged the participants to study the Gosho assiduously, and also thanked others who helped in the successful holding of the exams.
| | |
| --- | --- |
| | |
| Kedah | Melaka |
| | |
| | |
| Pahang | Penang |
| | |
SGM General Director Koh Sia Feai was present at Sunway Nexis in Petaling Jaya, where candidates of Kuala Lumpur Region 2 were sitting for the exam. In his encouragement, he praised the candidates for their hard work in strengthening faith. He emphasised that what is most important is not whether one passes the exam, but that challenging oneself to take this exam is in itself victory. He urged all present to continue steadfastly on the path of mentor and disciple.
The exam covered topics found in Basics of Buddhism, the new entrance-level study exam textbook, including basic principles of Nichiren Buddhism and questions based on Gosho passages from "The Drum at the Gate of Thunder", "On Persecutions Befalling the Sage" and "Reply to a Believer."
| | |
| --- | --- |
| | |
| Perak | Selangor |