On November 11, SGM was invited to join the third episode of #HumanMatterswithICRCKL to take a deeper look into Malaysia's plans one year after ratifying the Treaty on the Prohibition of Nuclear Weapons (TPNW) and the role of civil society in the global disarmament agenda.
#HumanMattersWithICRCKL is a bi-monthly online talk show series hosted on the Facebook page of the International Committee of the Red Cross (ICRC) representatives from Malaysia, Singapore and Brunei, providing interviewees a digital platform for conversations and discussions on issues and challenges facing the Southeast Asia.
Entitled "One Year after Ratification: Malaysia and the Nuclear Ban Treaty," Joanne Foo, Head of External Affairs and Communications of Soka Gakkai Malaysia represented SGM in the discussion. The moderator introduced SGM as an international organisation that respects human dignity and influences the public peace force and mobilises masses into action. The other panellists were Mohd Ishrin Mohd Ishak, Principal Assistant Secretary of Multilateral Security Division, Ministry of Foreign Affairs Malaysia; Tuan Haji Hakim Hamzah, Secretary-General of Malaysian Red Crescent Society, and Aisya Abdul Rahman, Legal Adviser of International Committee of the Red Cross (ICRC) Kuala Lumpur Regional Delegation. Ibrahim Sani, from television channel Astro Awani, was the anchor and presenter.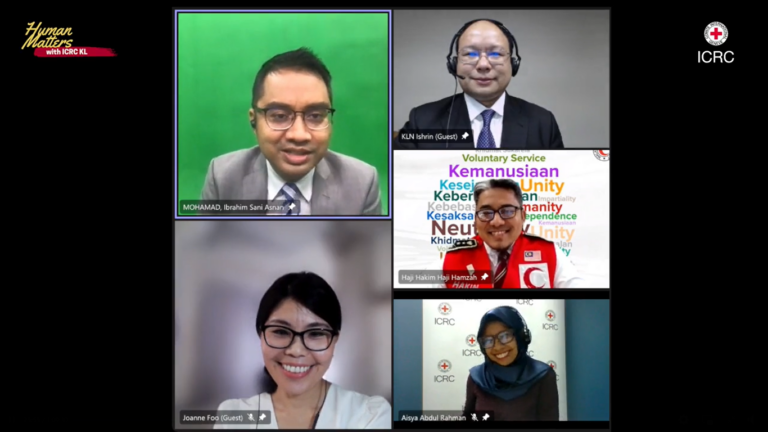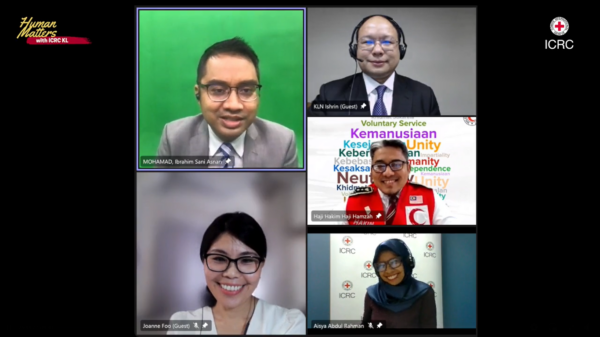 As it has been almost a year after Malaysia ratified the TPNW, the panellists discussed how much has been achieved following the ratification, future plans to be carried out and various related topics.
Joanne Foo elaborated that such treaties as the TPNW will create a stigma and norm that will make the possession and use of nuclear weapons unacceptable, further paving the path to total elimination. She also stressed on the importance of education in raising awareness of the destructiveness of nuclear weapons among people, in particular youths.
Peace and disarmament education is important not only to convey information about the catastrophic impacts of nuclear weapons but also to bring attention to the real struggle against nuclear weapons which is the struggle against the disrespect for life, discrimination, prejudice, injustice and to empower people with the fact that creating a culture of peace starts with oneself.
For further information, please click on the link: https://www.facebook.com/ICRCmy/videos/639687597406477?amp%3B_&_rdc=2&_rdr