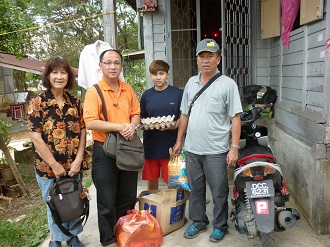 December 2014 saw the occurrence of the worst floods to hit our country. At the height of the floods, over 200,000 people were displaced and 21 people died due to the floods. The huge majority of the victims came from the Peninsula's East Coast states of Kelantan, Terengganu and Pahang. The unprecedented scale of the floods capped what was regarded as a turbulent year for Malaysia.
However, the floods also triggered great response from Malaysian society in terms of providing disaster relief for those affected by the floods. All over the country, disaster relief supply collection centres were set up to collect essential goods for the flood victims. Malaysians and people from other countries also gave generous cash donations for disaster relief efforts.
SGM members all over the nation also contributed to the disaster relief efforts in accordance with the Buddhist principle of removing suffering and giving joy. On January 1, SGM members gathered at SGM culture centres in their respective states to conduct prayer sessions for the swift alleviation of the floods and the quick success of reconstruction efforts in the affected areas.
| | |
| --- | --- |
| | |
| Pekan, Pahang | Temerloh, Pahang |
| | |
In response to the disaster relief needs, SGM members also volunteered to help out in relief efforts in the affected states, in particular Kelantan, Terengganu and Pahang. SGM members in these states were the first to mobilise.
In the Klang Valley, five SGM Youth Division members teamed up with 27 members of Fo Guang Shan Malaysia and five from the Young Buddhist Association of Malaysia as part of an on-site relief effort spear-headed by Fo Guang Shan Malaysia and Sin Chew Media Corporation Bhd. The team departed for Kuala Krai, Kelantan on January 6 from Sin Chew's corporate headquarters in Petaling Jaya, Selangor. The team is expected to return to Petaling Jaya on January 11. This team is the first of several volunteer teams made up of members of the three Buddhist-based associations.
On-site relief efforts at Kuala Krai
Kuala Krai was one of the worst-hit areas, with huge parts of the town submerged by flood waters for days. The town was cut-off from the rest of the country as floods made travel by road, air and even water extremely challenging.
On hand to see the volunteers off were SGM General Director Koh Sia Feai and Venerable Jue Cheng, Abbess of Fo Guang Shan Malaysia and Singapore. Mr Koh encouraged the five SGM youths and expressed his deepest appreciation at their efforts in taking time off from their studies and work to help others in need.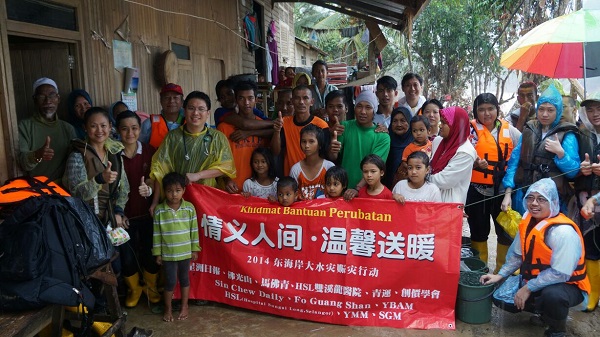 First team to Kuala Krai, Kelantan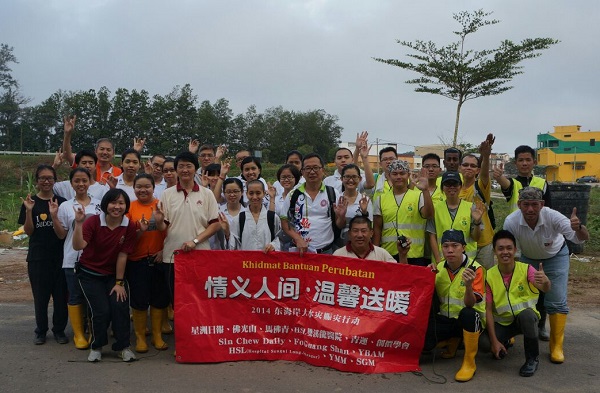 Second batch to Kuala Krai, Kelantan